Konny Baby Carrier Summer is cool, breathable, and pleasant to your skin, as it is made from a single-layer mesh. It's a perfect and must-have baby carrier for a hot and humid weather.

The Konny baby carrier perfectly reflects the lifestyle of young parents who have just started their time of pregnancy, childbirth, and childcare.
Light Weight

 

- As light as 160g, less than 1/4 of what other hip-seat baby carriers weigh
Compact Size

 

- Small and light enough to slip it in your purse
Stunning Design

 

- The utmost stylish way to hold your baby
Long Useful Life

 

- Can be used just like a hip-seat for all children up to a maximum weight of 20kg, from a newborn to a bigger child
Structural Comport

 

- Does not place all of the burden on your waist or shoulders
Let Your Child Sleep

 

- Has no plastic buckle or Velcro, letting your baby sleep tight
Guaranteed Quality - Acquired the KC (Korea Certification) mark for its high stability as a baby carrier
📦Giveaway

 

from Konny

 

- Every Konny baby carrier comes with the Outer Sash and the eco-pouch included.
[Important Notice]
Please read the PRODUCT DETAILS carefully before purchasing.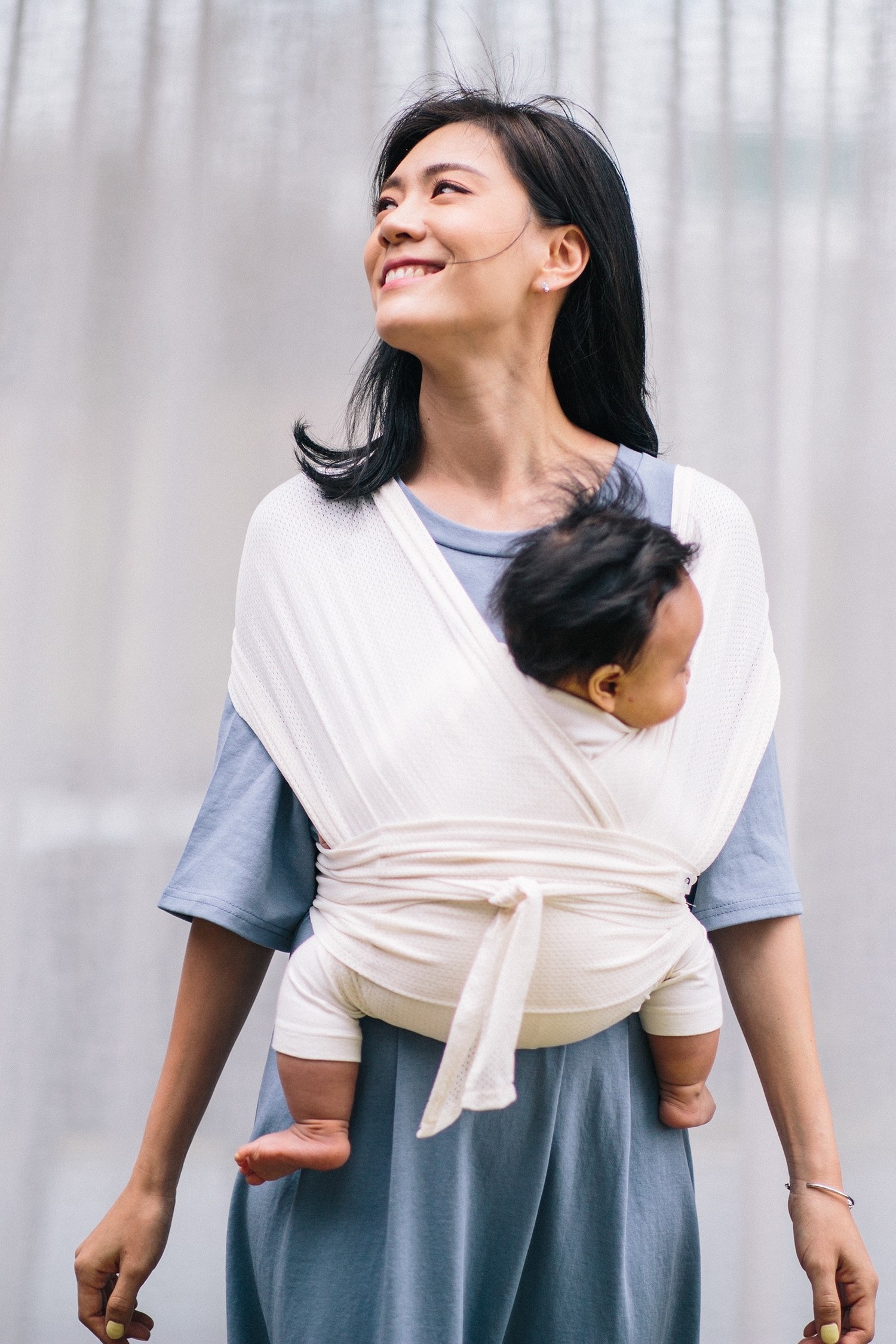 /

You'd already feel cool, simply
by looking at it
Konny Baby Carrier Summer
"Cream"

Scorching summer
It's a color that will make you feel refreshed
simply by looking at it.

It classically matches with every outfit
as it is a subdued cream,
not a blue-ish fluorescent cream
that could go out of style.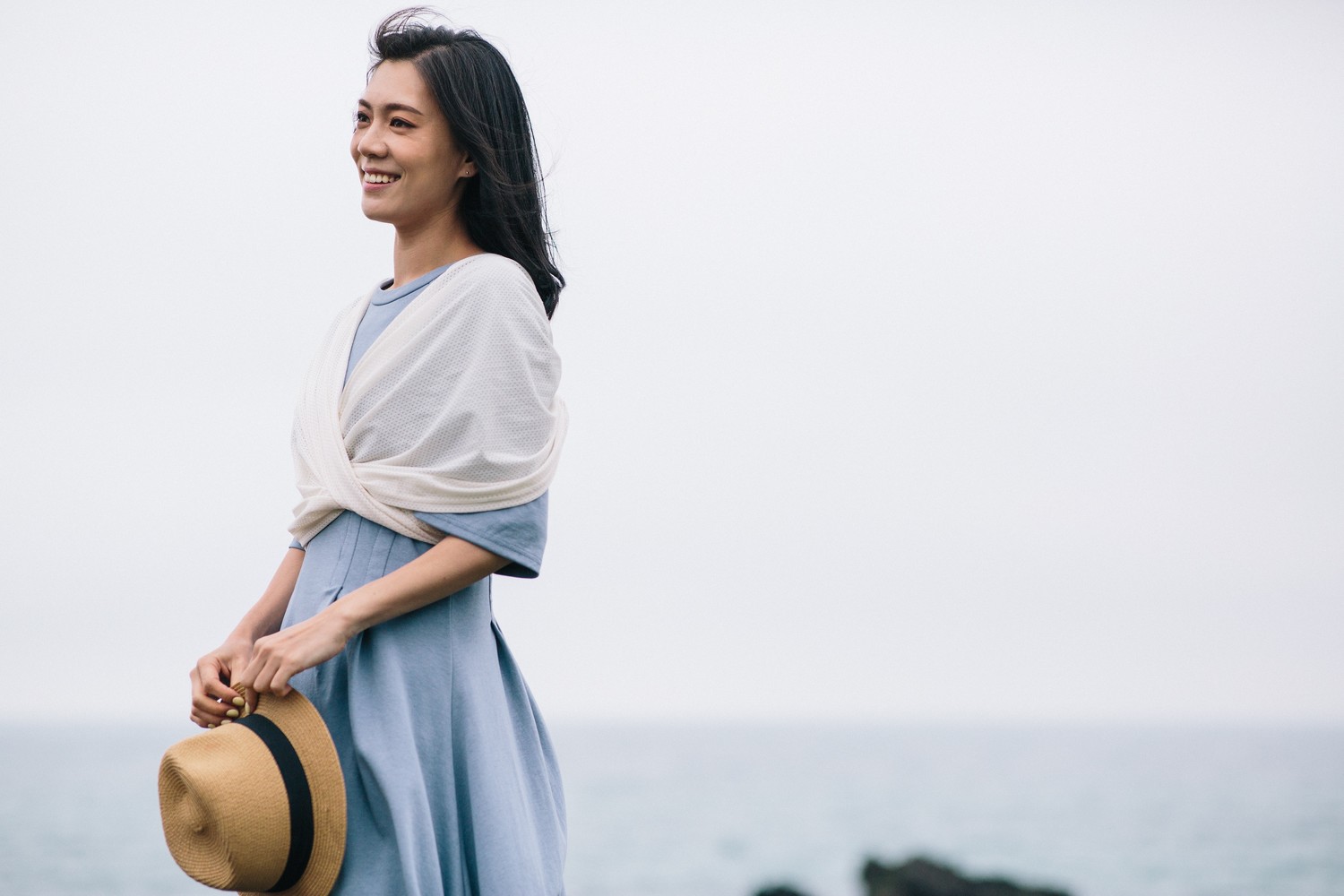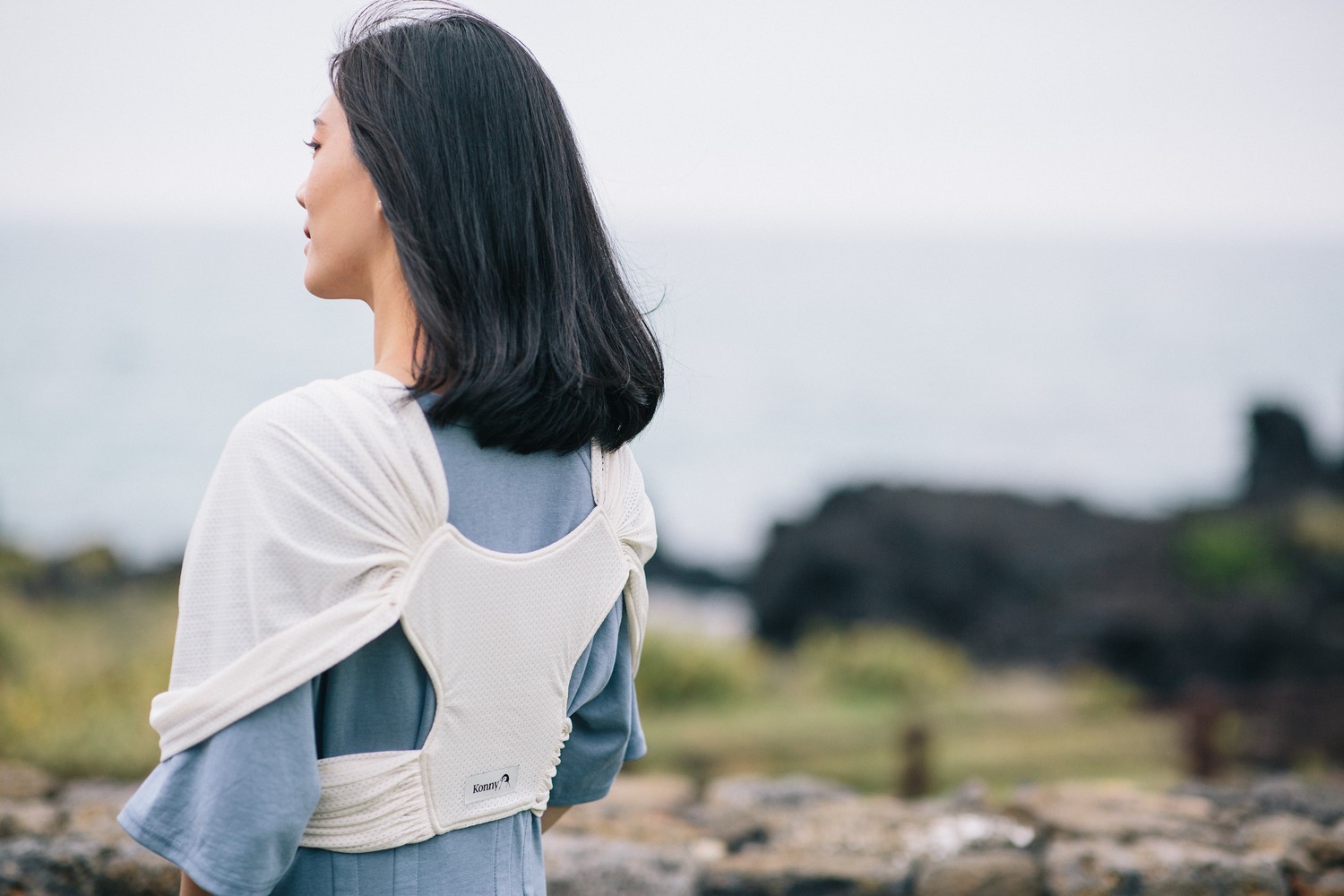 /

When you go out with your baby,
you most likely keep wearing the baby carrier
as if it is part of your outfit.

So, I thought it would be nice to choose the color
that looks pretty even when you're not carrying a baby.

The color that brightens up your face
even without any makeup.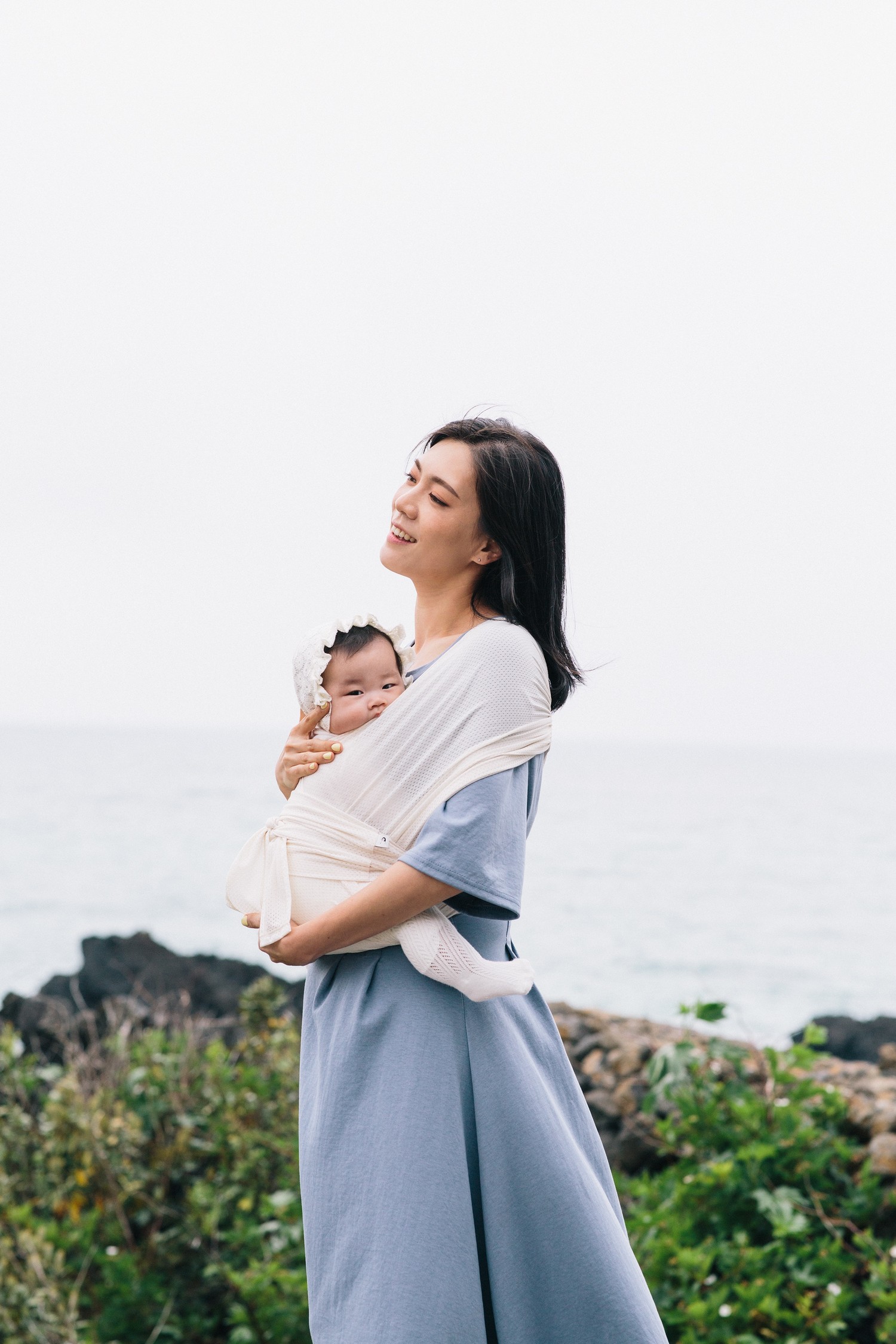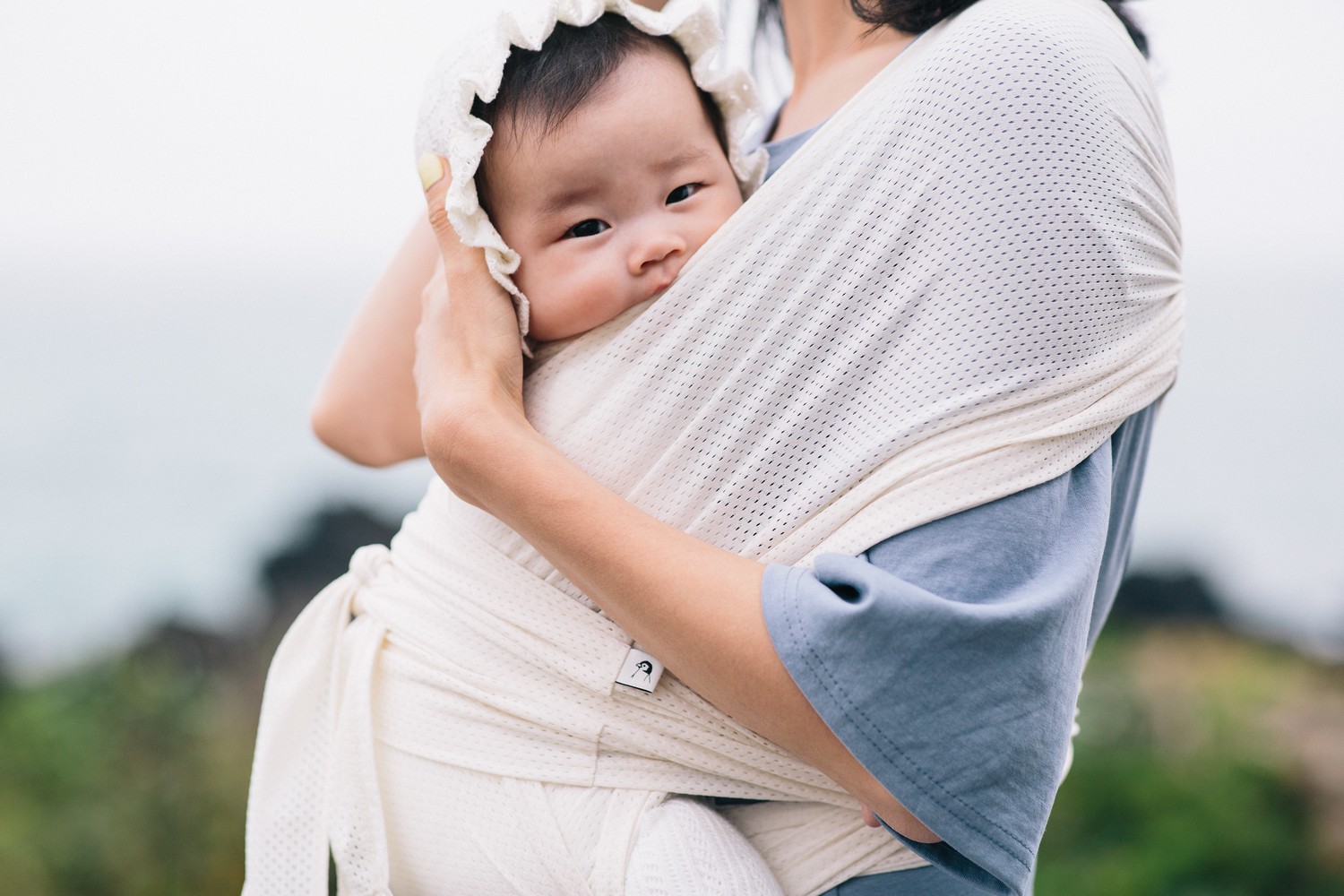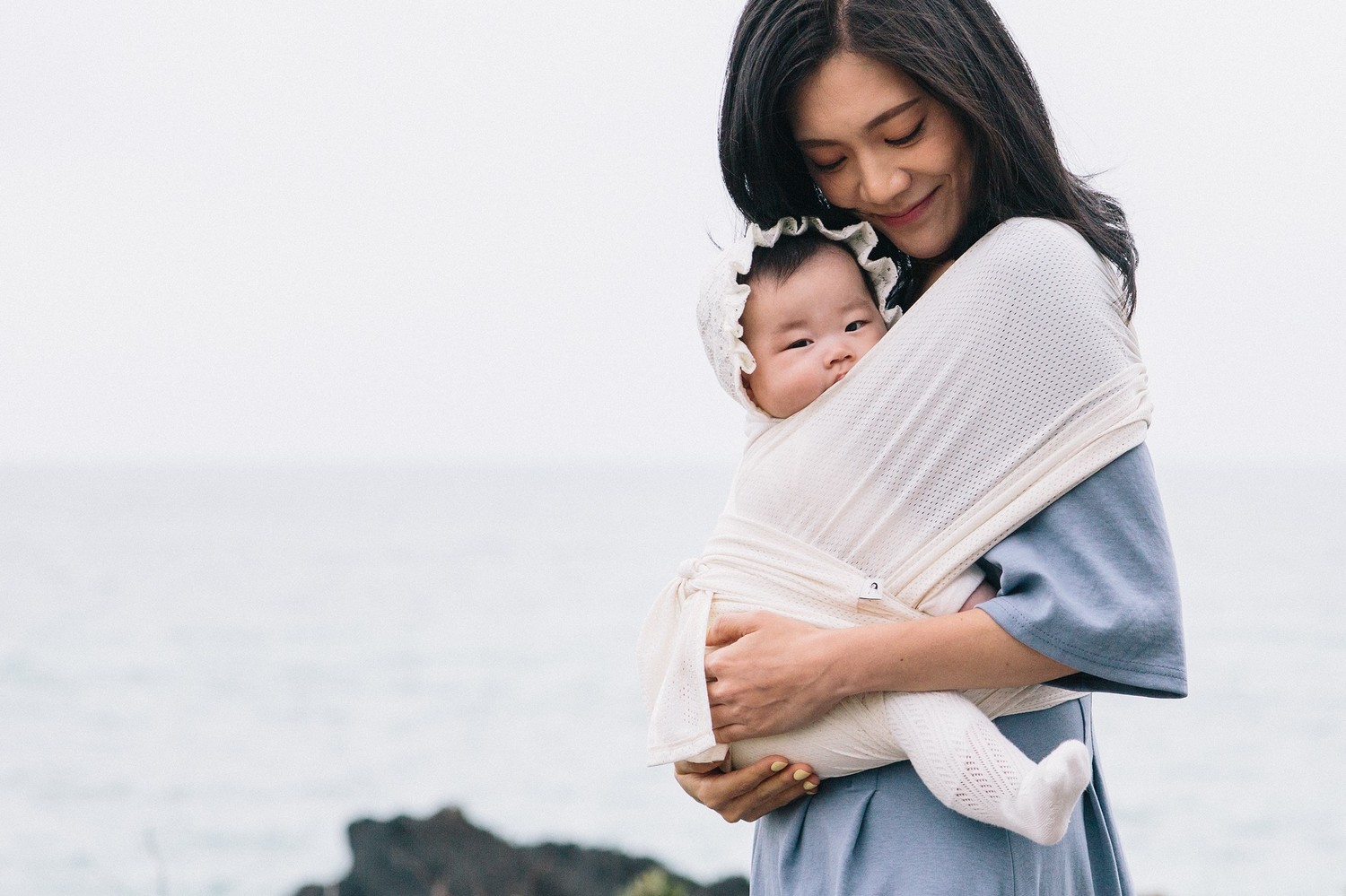 /

Some say, "the baby carrier completes your fashion."
But when the color of the baby carrier stands out
too much, it makes it more difficult
to wear an outfit in matching colors.

Whether it is feminine or casual,
you should be able to dress up
based on your daily mood.
Do not let the baby carrier get
in the way of your styling choices.

Cute and light baby carrier in Cream
will be your accessory
that completes your fashion.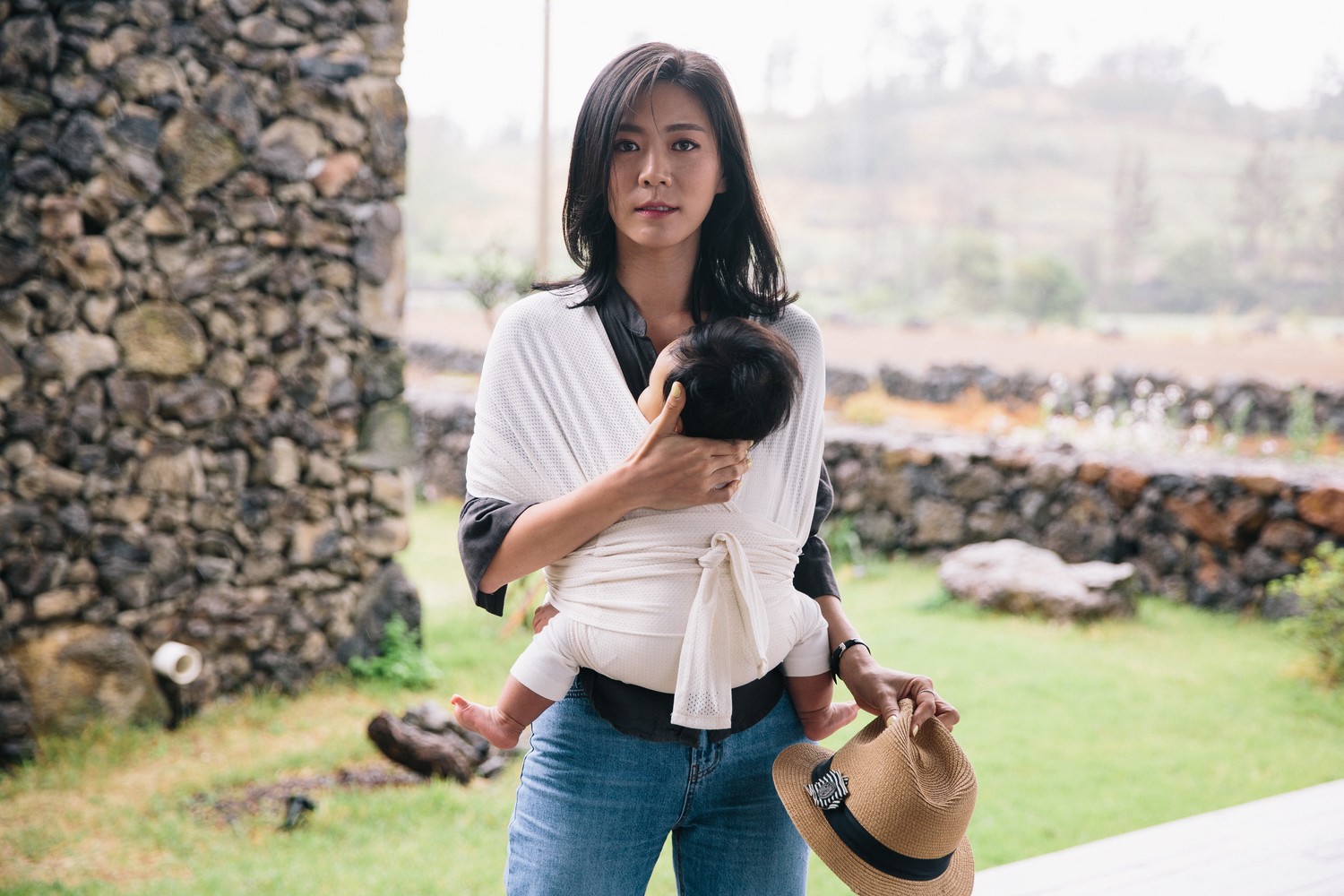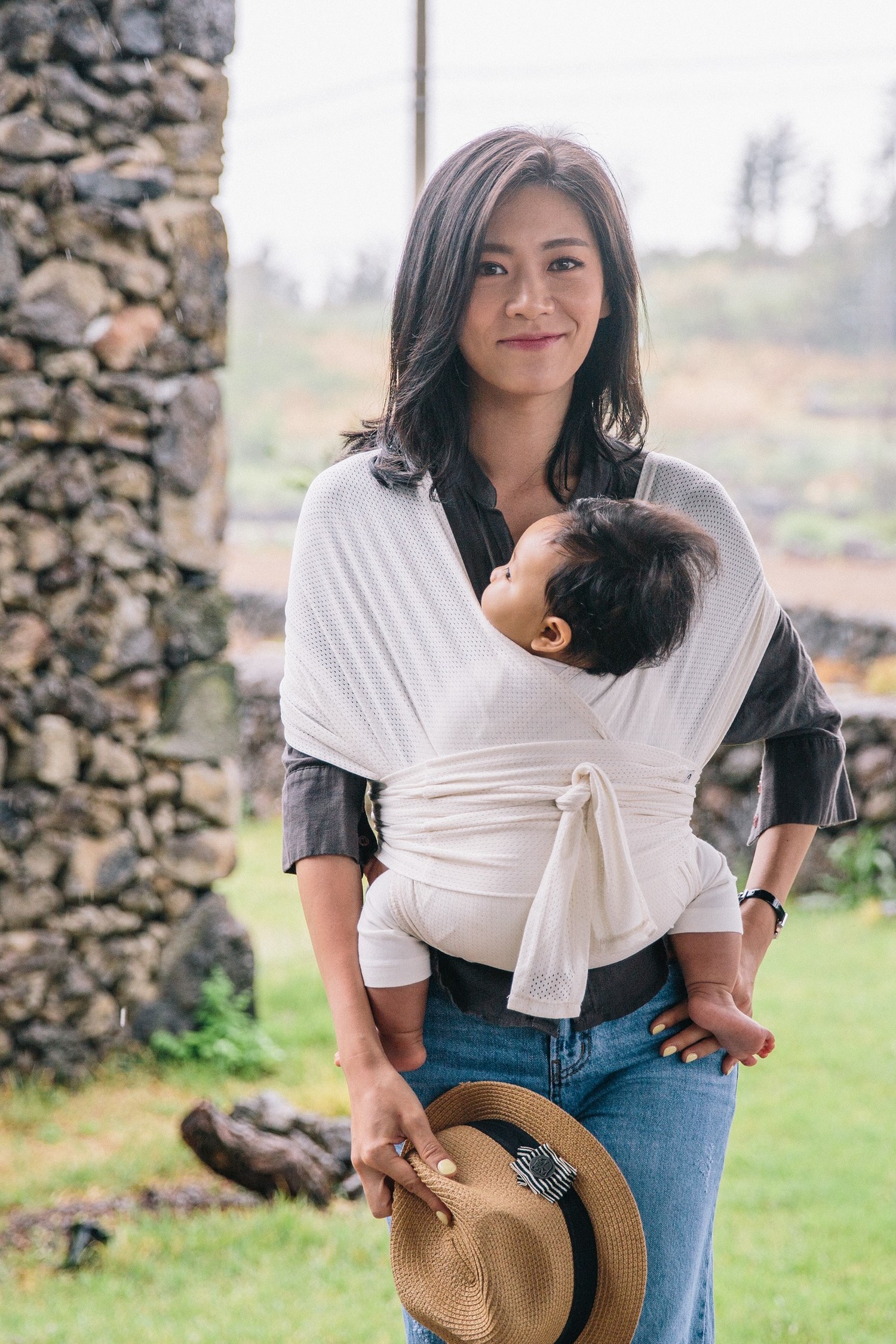 I hope every moment
you share with your baby this summer
becomes more pleasant.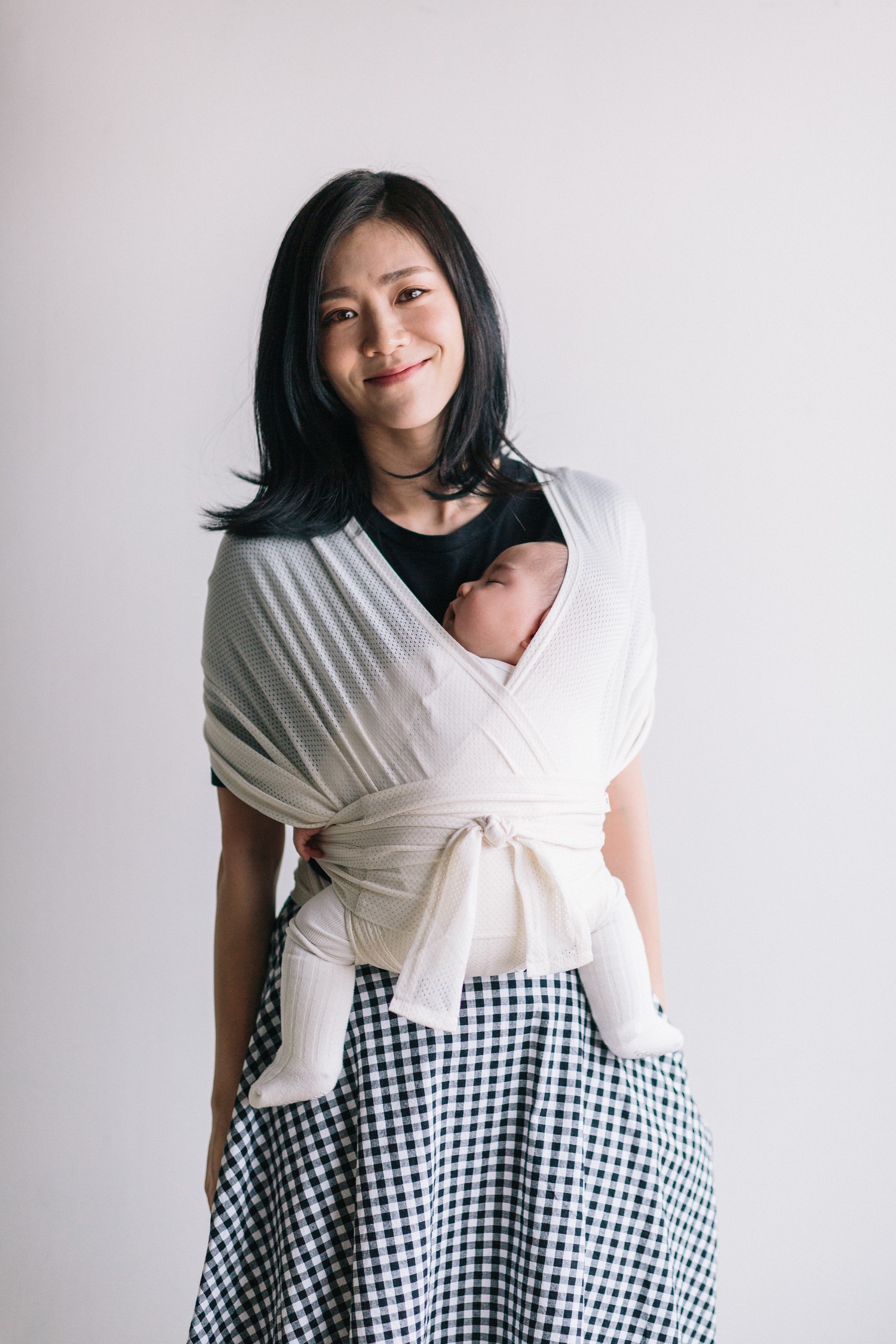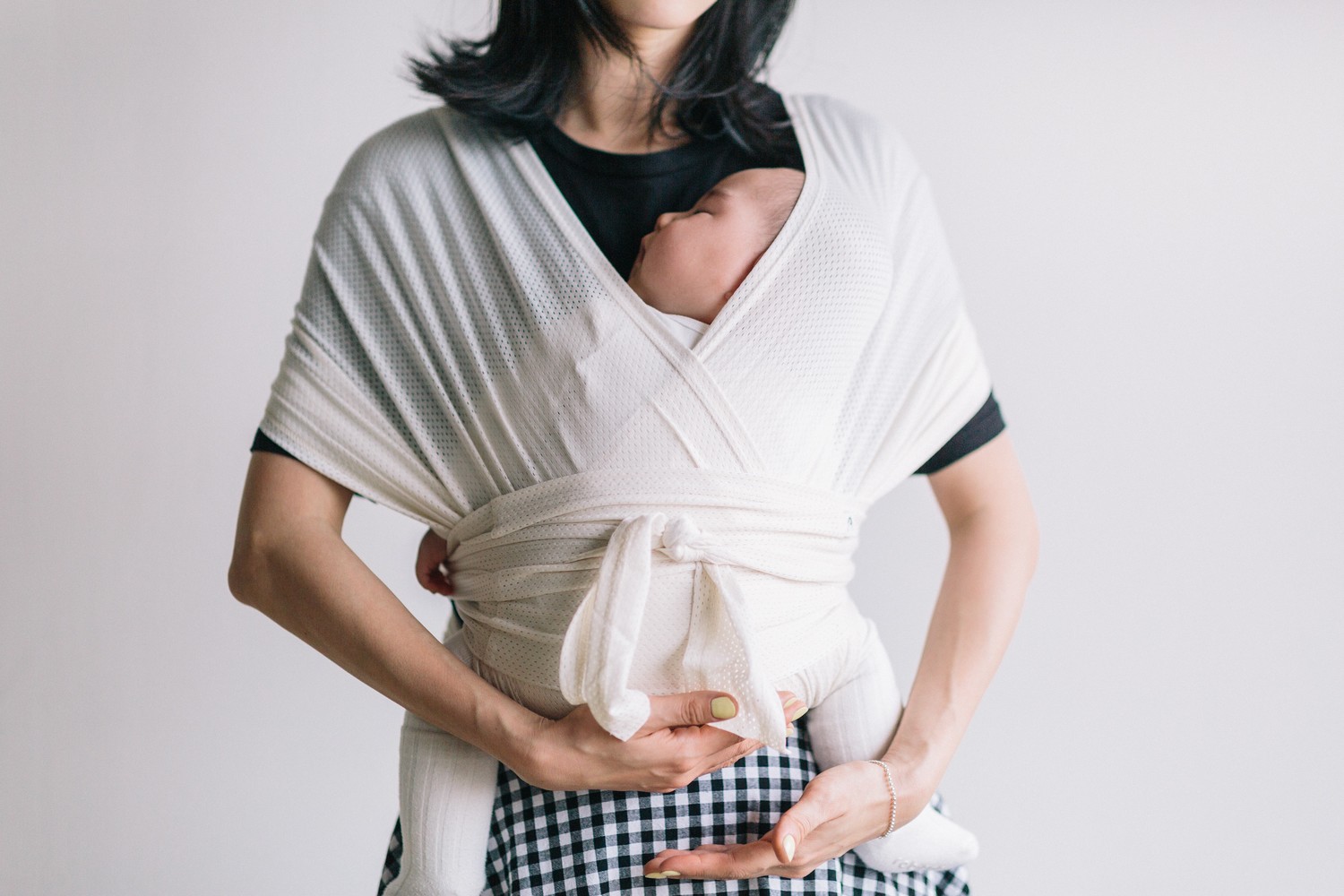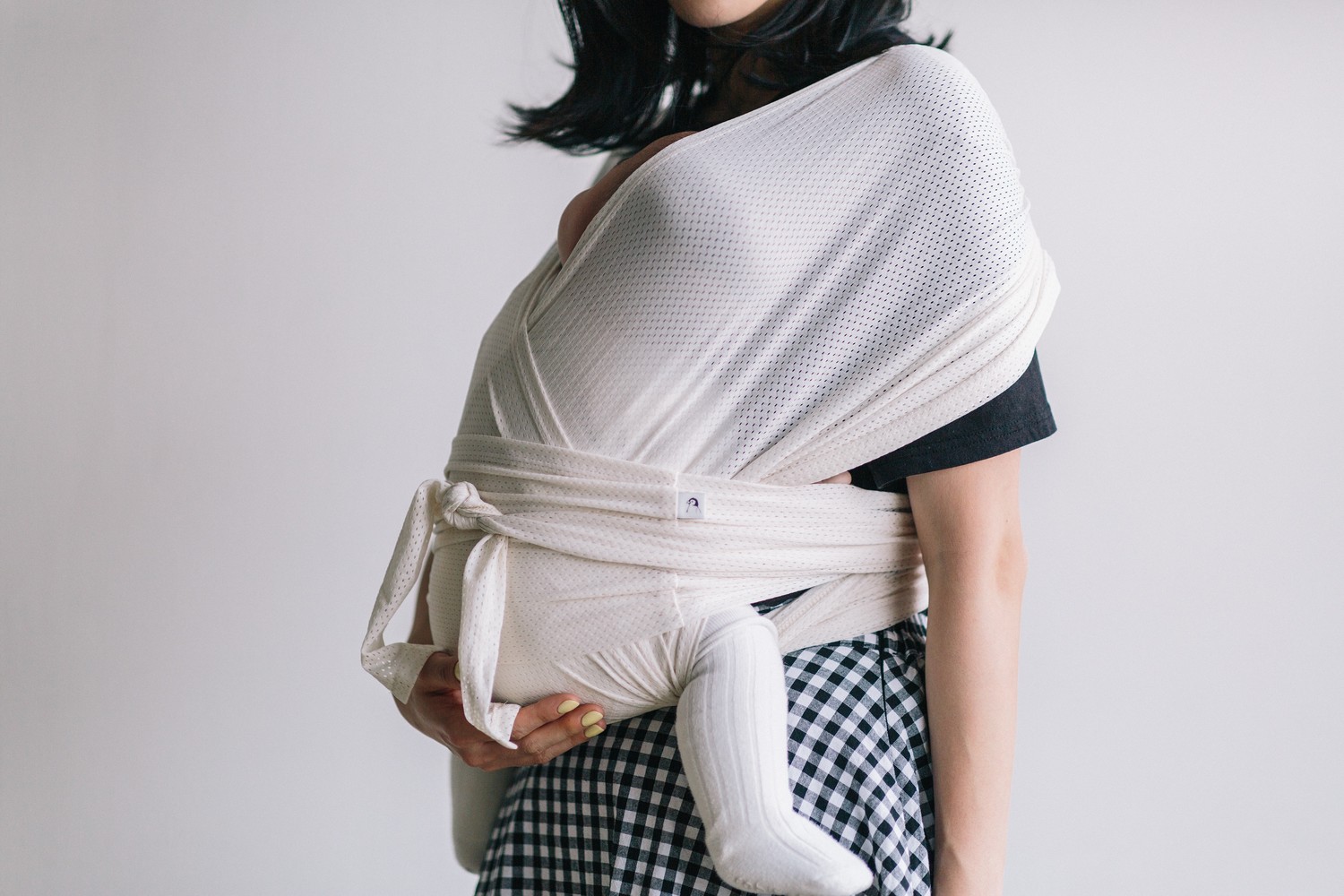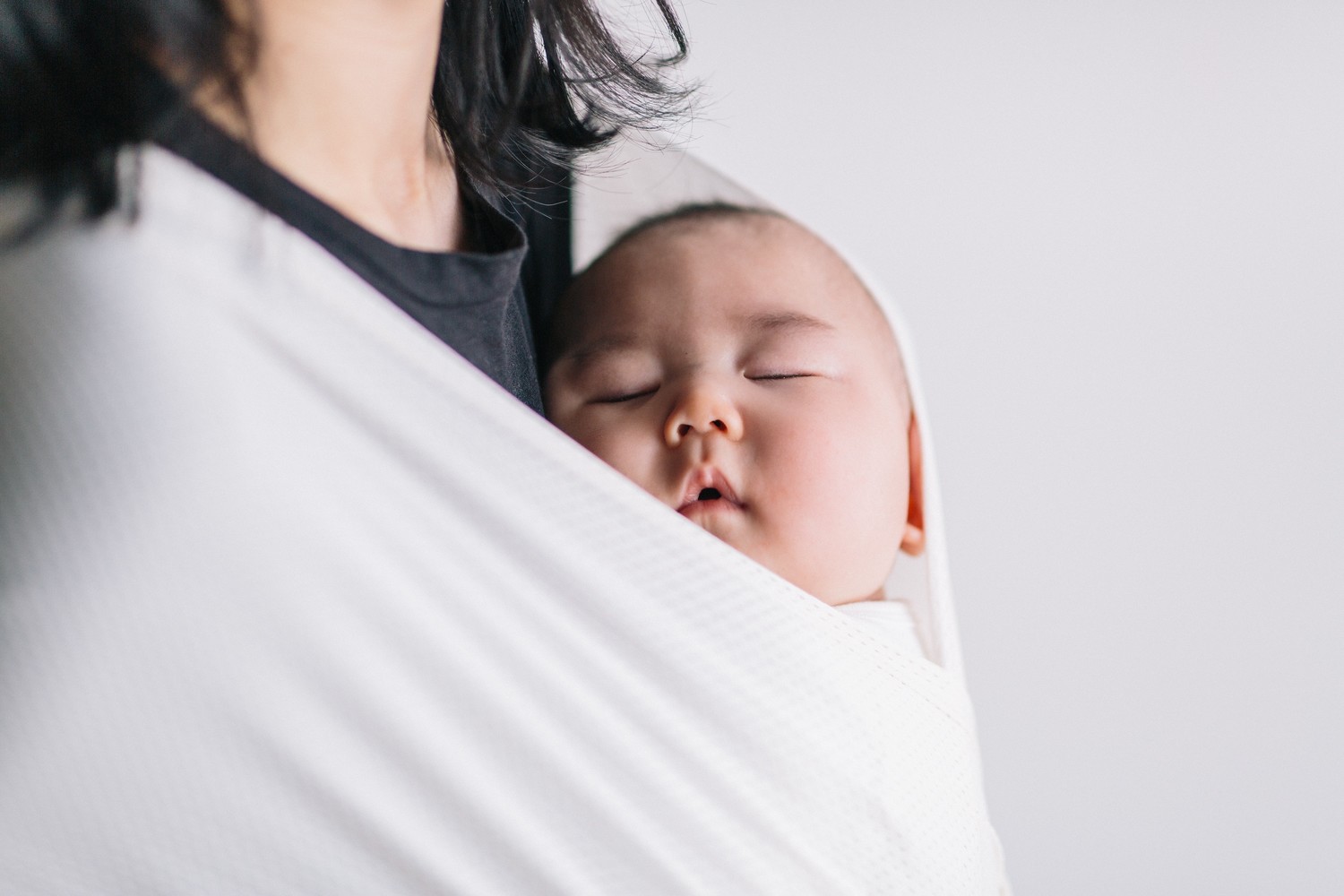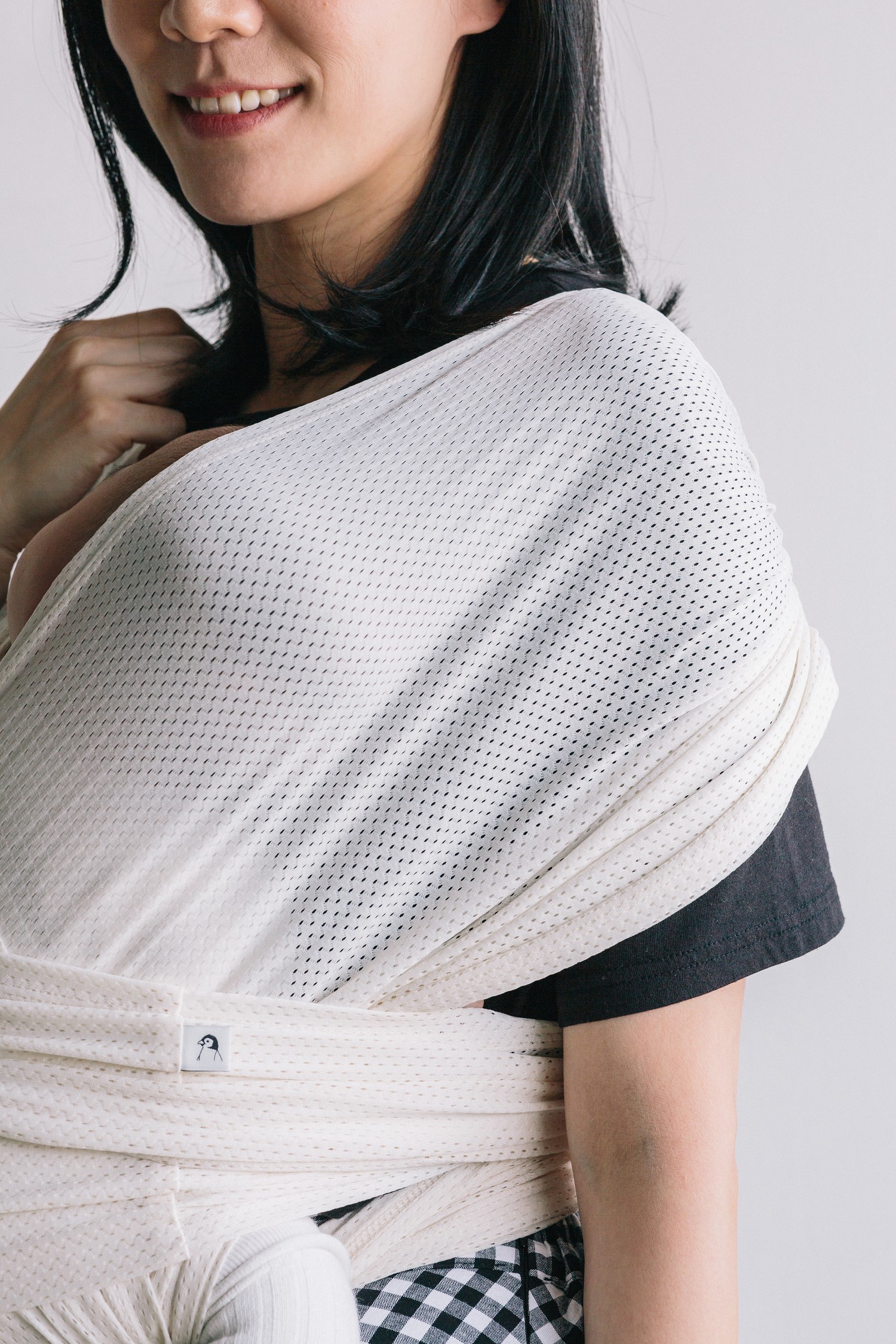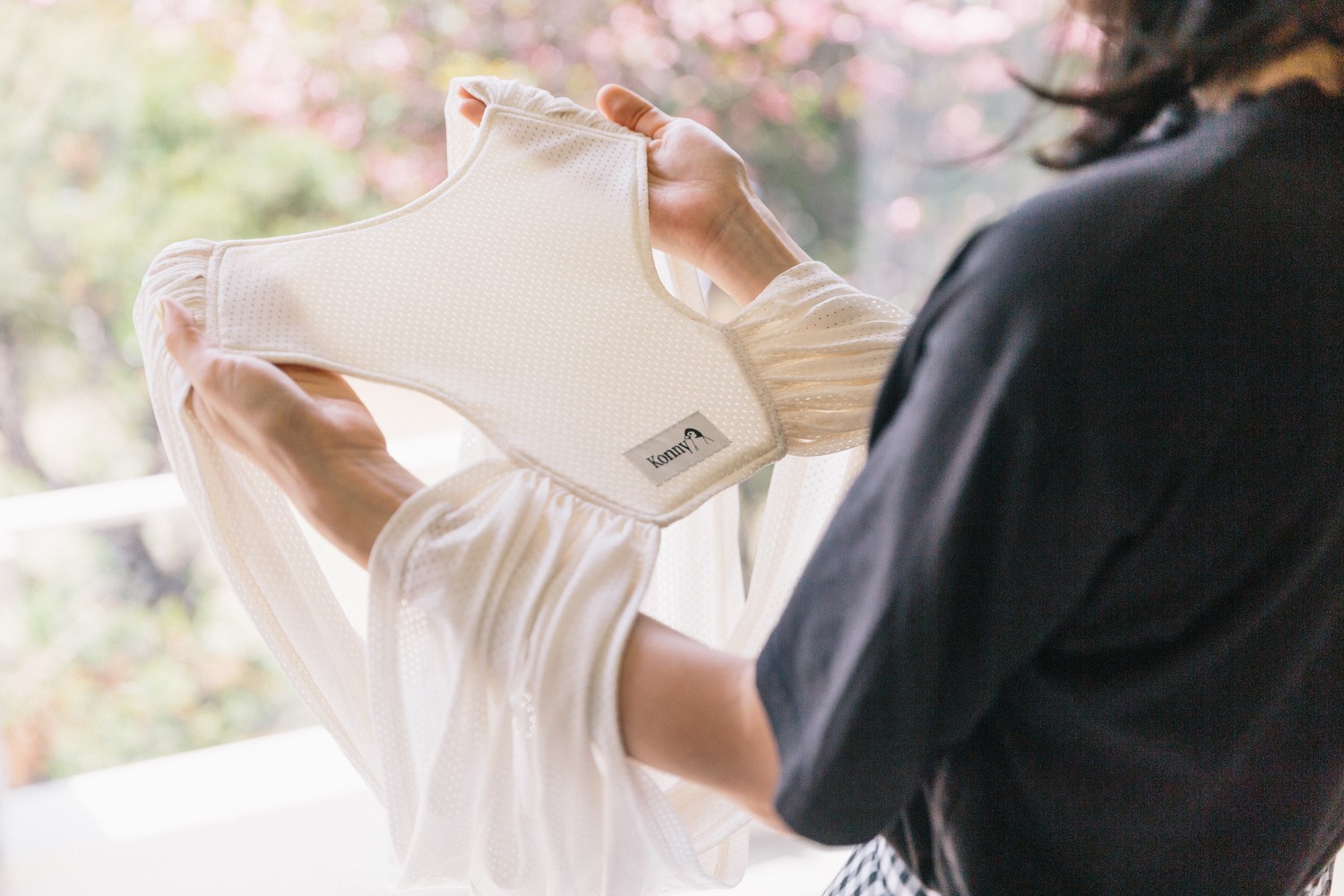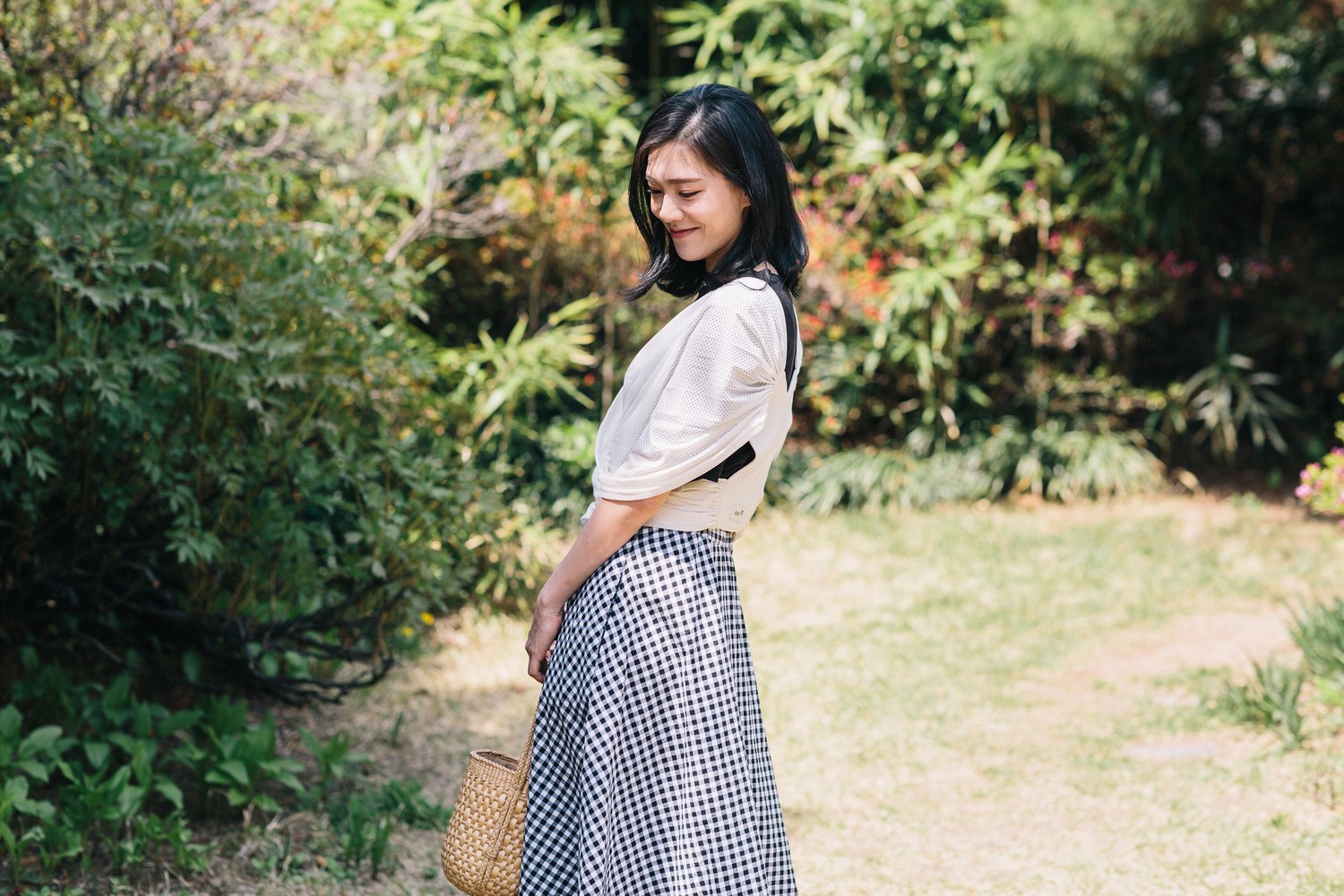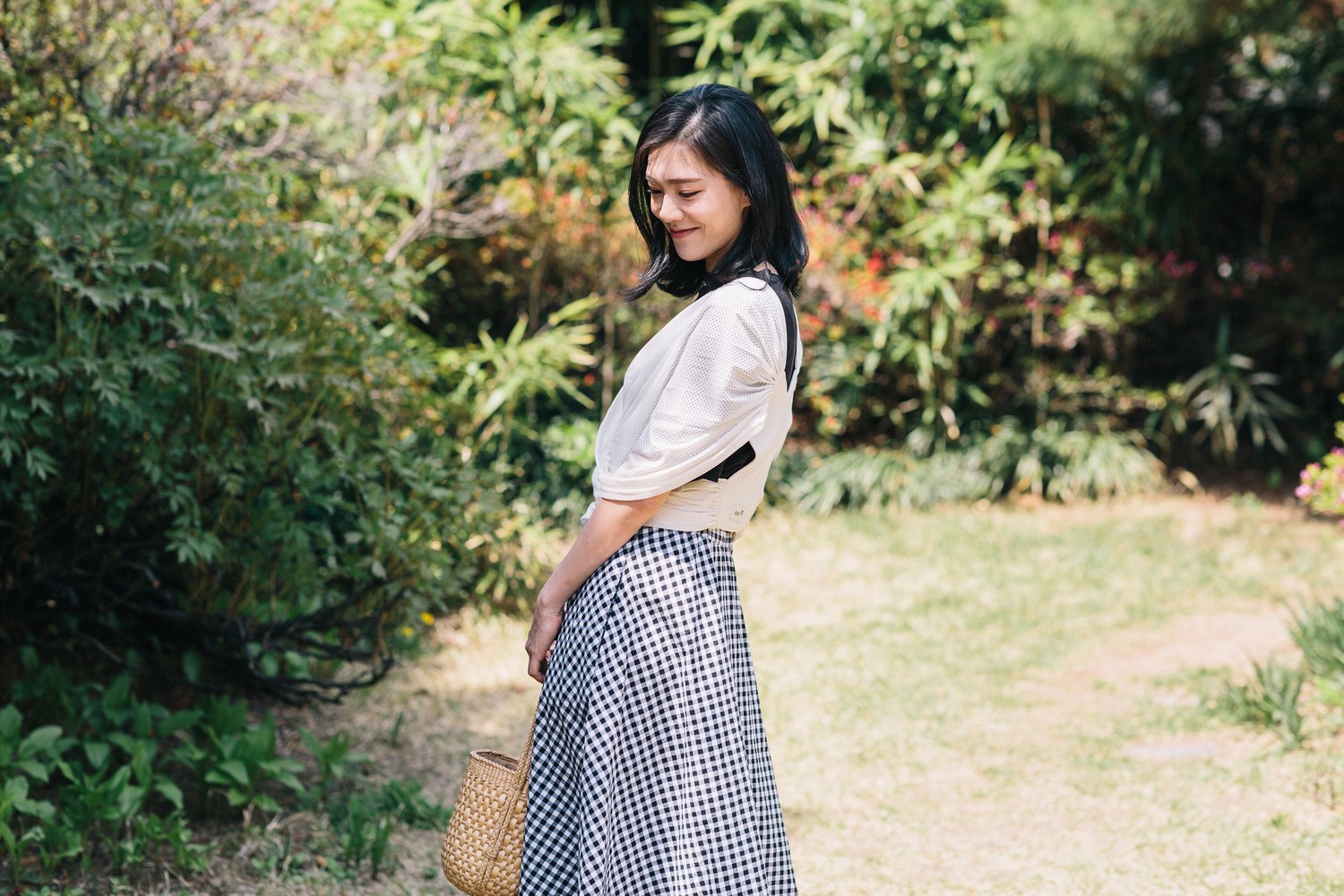 Free express worldwide shipping on all Konny Baby Carriers! Own yours now. Get free shipping with US$50 purchase. It is our priority that you receive your order safe and sound. Your order will be delivered via DHL Express, which is the fastest and trustworthy transportation service so far. Once your order is dispatched, you can track the parcel in real time.
No more hesitation. Enjoy free returns. We want you to be completely confident and satisfied with Konny baby carrier. You may request for 100% refund at any time within 30 days of purchase. A full payment for your order will be refunded to your original payment method. Feel confident in your purchase!
NOTE: Shipping charges for the return coming back to us is customer's responsibility. 
Get your hubby's. Let your mom friends know. Add more colors to your look. Buy more, save more! 
10% OFF orders of $100+
15% OFF orders of $200+
20% OFF orders of $300+
The greatest invention for mummy and baby!
The soft and breathable Konny Baby Carrier Summer is perfect for my little one and me! It keeps us close, fits us perfectly and keeps my little one cosy. She can fall asleep within minutes in Konny. It is lightweight and elegant to be worn anytime and anywhere. We have tried a lot of other slings and carriers but this is the one which both of us love and vouch for.
My magic pouch
Every child is different, when i had my boy recently, i told myself hey i can use back the sister's carrier..i dont have to get another one!
I was wrong, he was ok initially but gets very agitated on the few following days. He cried n scream whenener i put the carrier on him.
Today, when i receive Konny's carrier, i imediately tried it on. It was like magic! He slept the instant i put him in! Wow! Just wow! Shipping was super fast too! With the super hot weather we have in Singapore, this cool and breathable Konny Baby Carrier Summer" is a great choice for my bub who is always sweating. Thank you! I love it! ❤❤❤
Not for me
Maybe if I had gotten a medium this would be a different review but either way I find it pretty difficult to use. My baby doesn't care for it much so I'm going to find another comfortable brand. It wasn't really as stretchy as I thought so it's a little tight for me and I wear a small with everything. We also have d the traditional carrier to compare it to and my baby is fine in that one, however, when I need to get things done around the house the traditional is too big. Personally wasn't pleased with this brand unfortunately and I hate wasting money.
A purchase u won't regret :D
Amazing carrier, fast delivery and baby slept fast the moment she is being put in.
Comfy for mummy & baby!
I'm a plus size mummy. Was reluctant to buy at 1st. Scared can't fit in. But I was wrong. It is nice and comfy. Although a little bit squeezy for baby but she love it. Less then 5 mins she will go to sleep in it. Perfect material for hot & humid weather in SG. Thanks Konny!!