Classy Nursing Dress is a semi-formal suit for nursing moms. A refined and feminine design makes it perfect for you to wear it to parties, meetings, or even weddings. The double wrap-style opening doesn't require you to remove the top to breastfeed.
-
Navy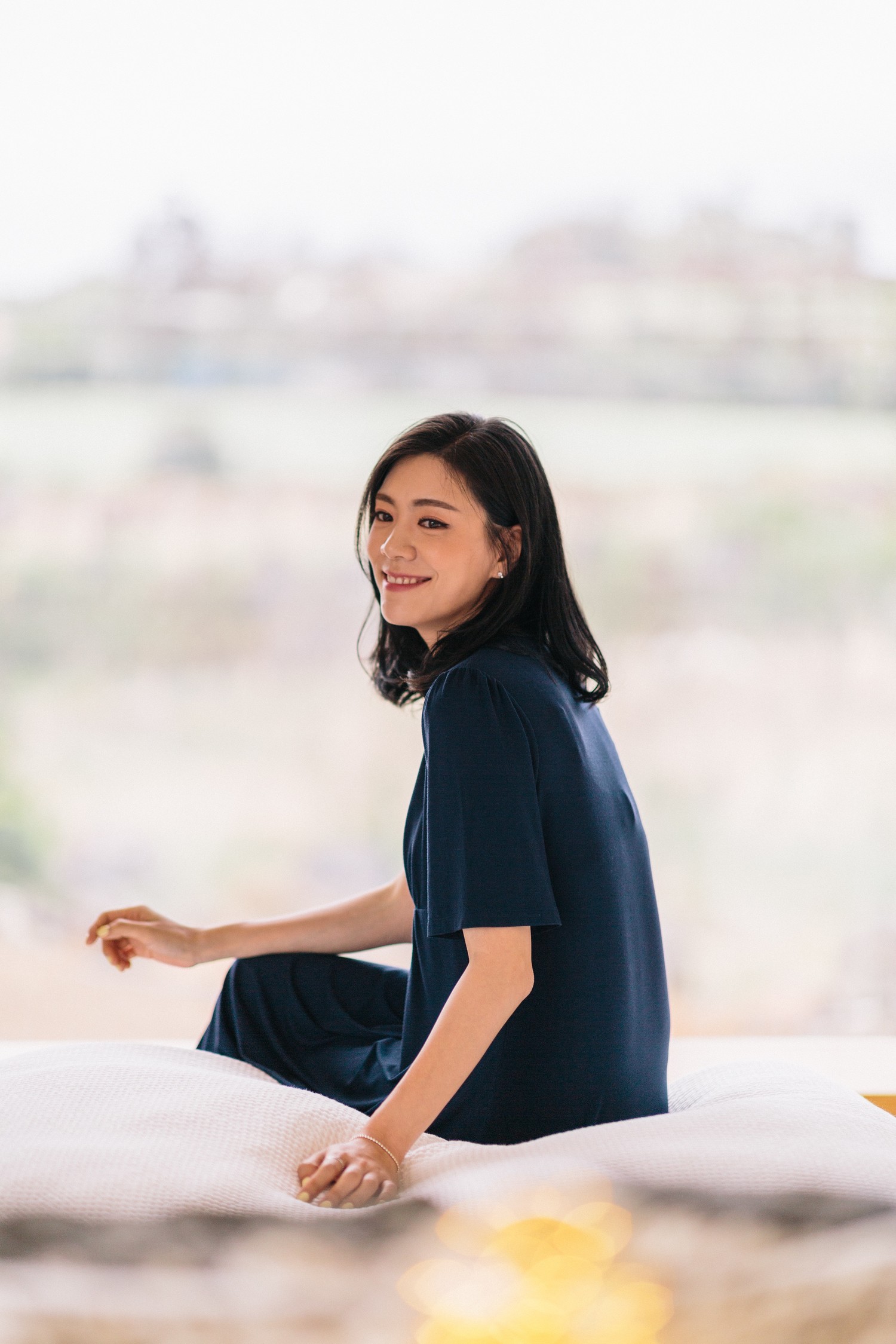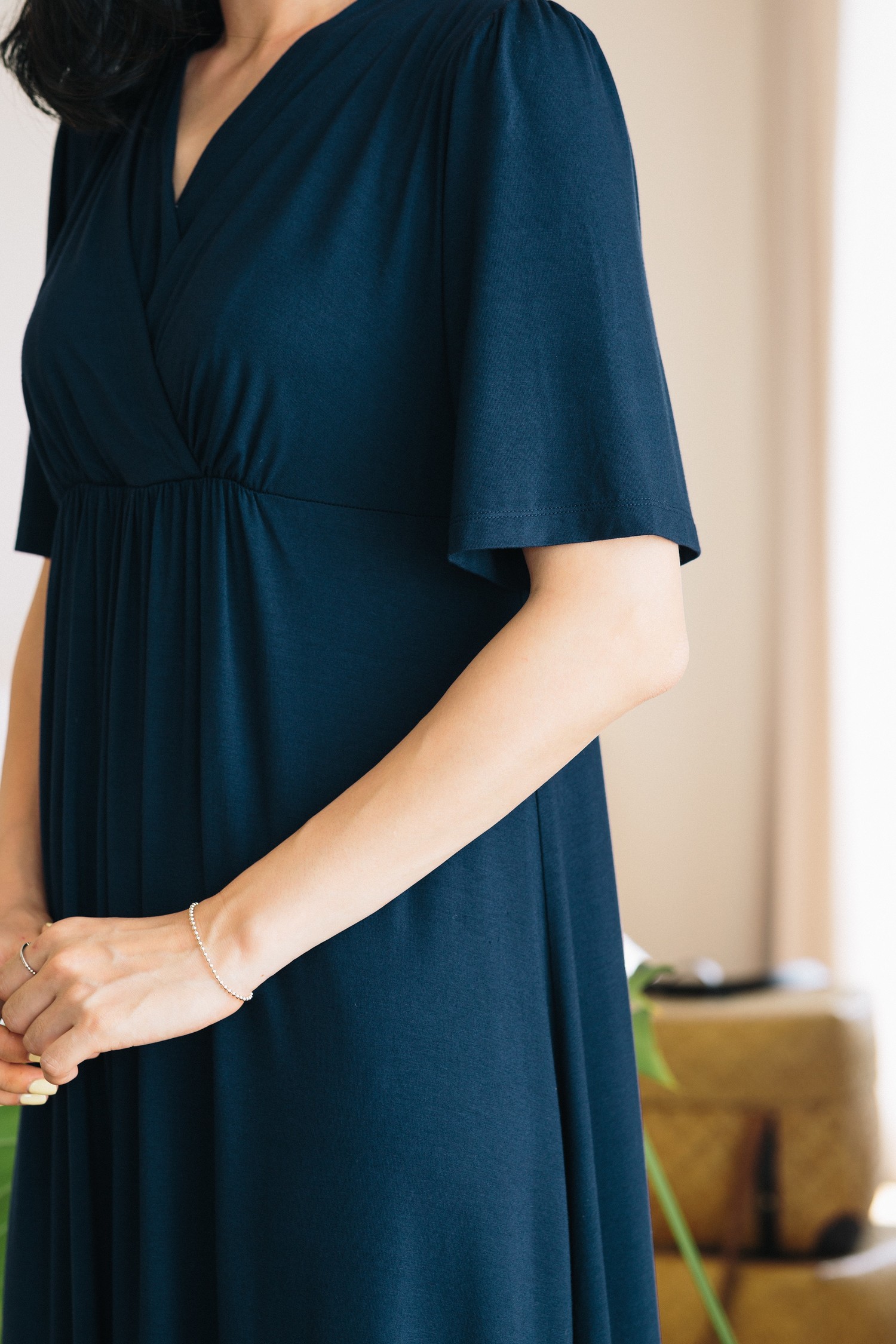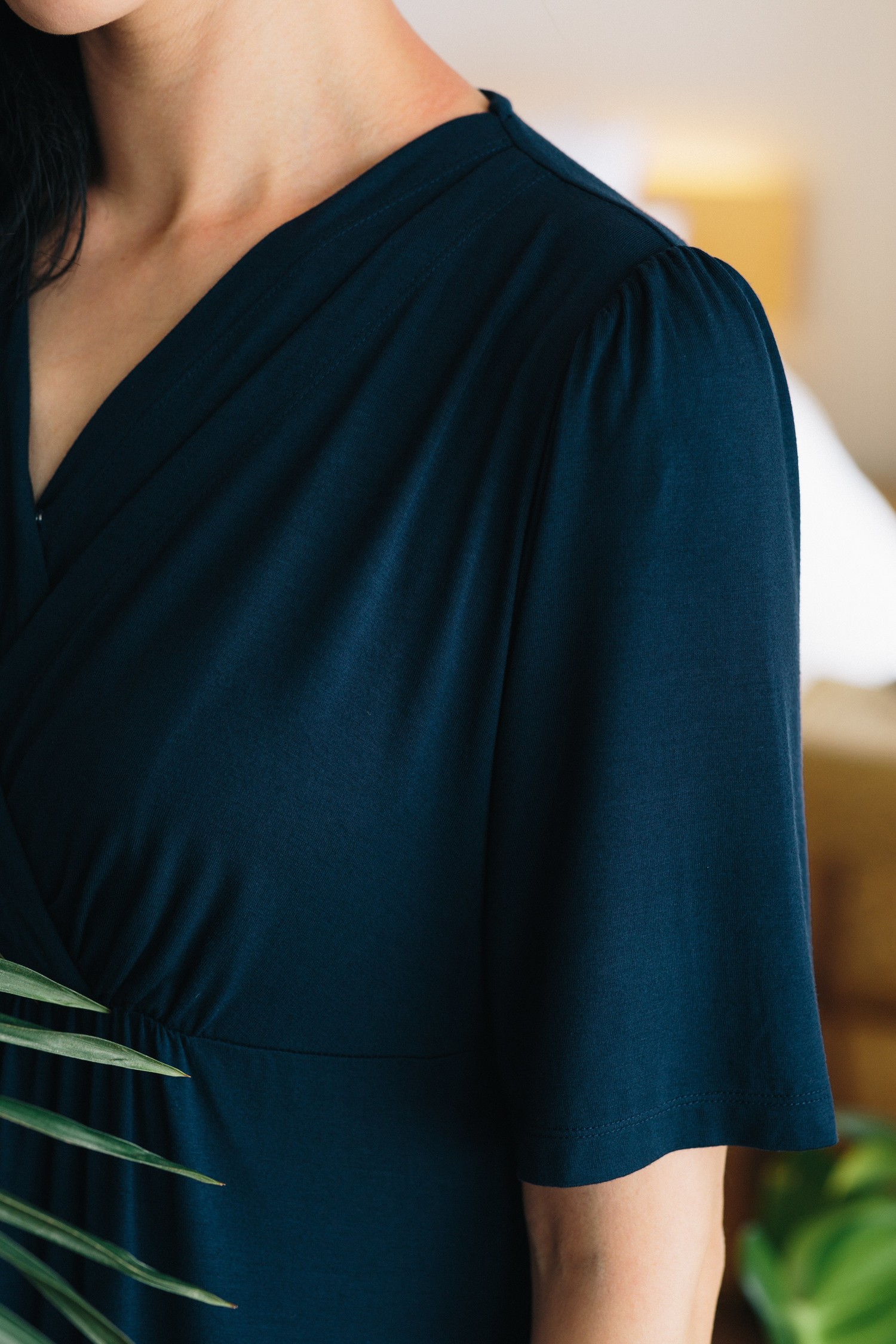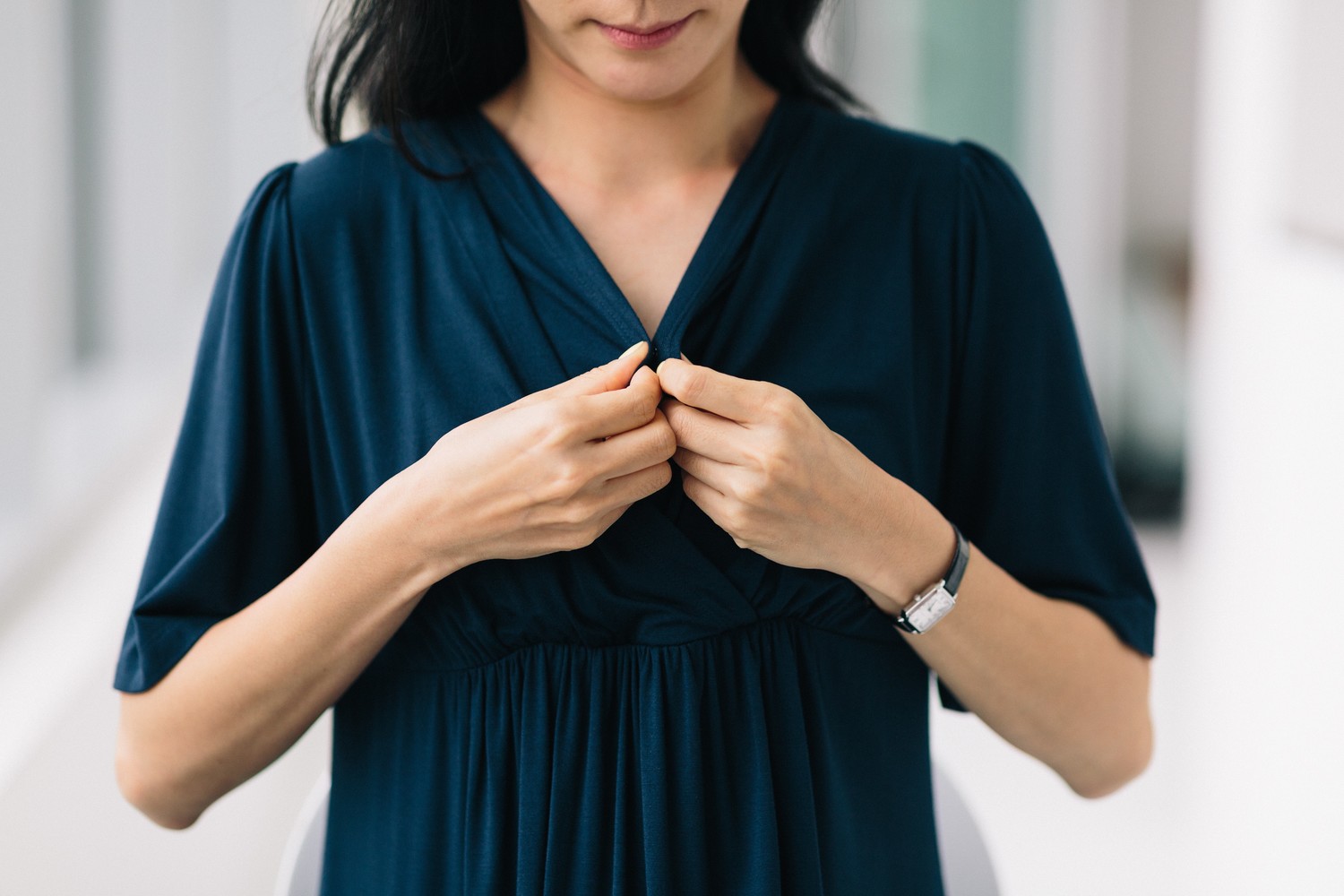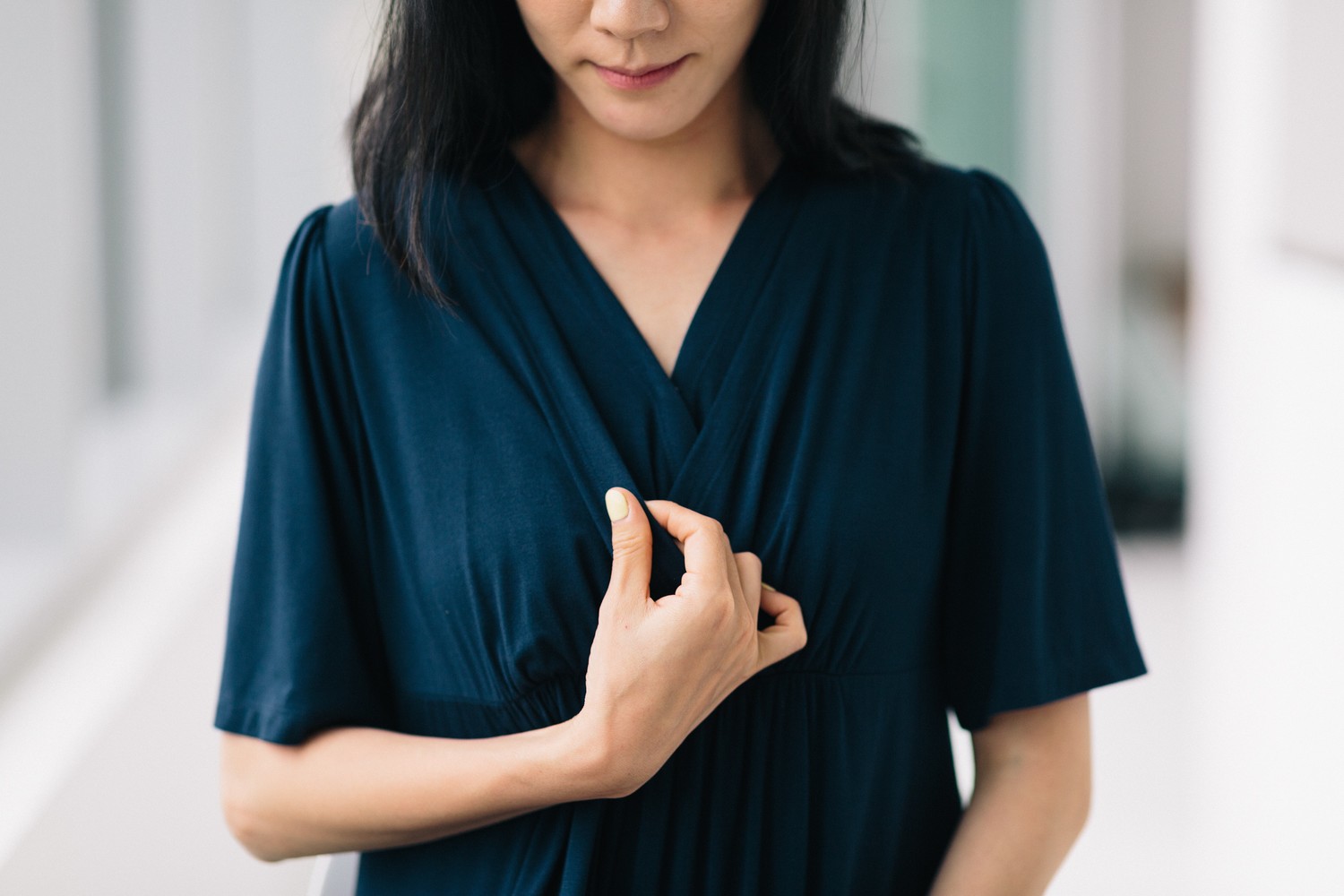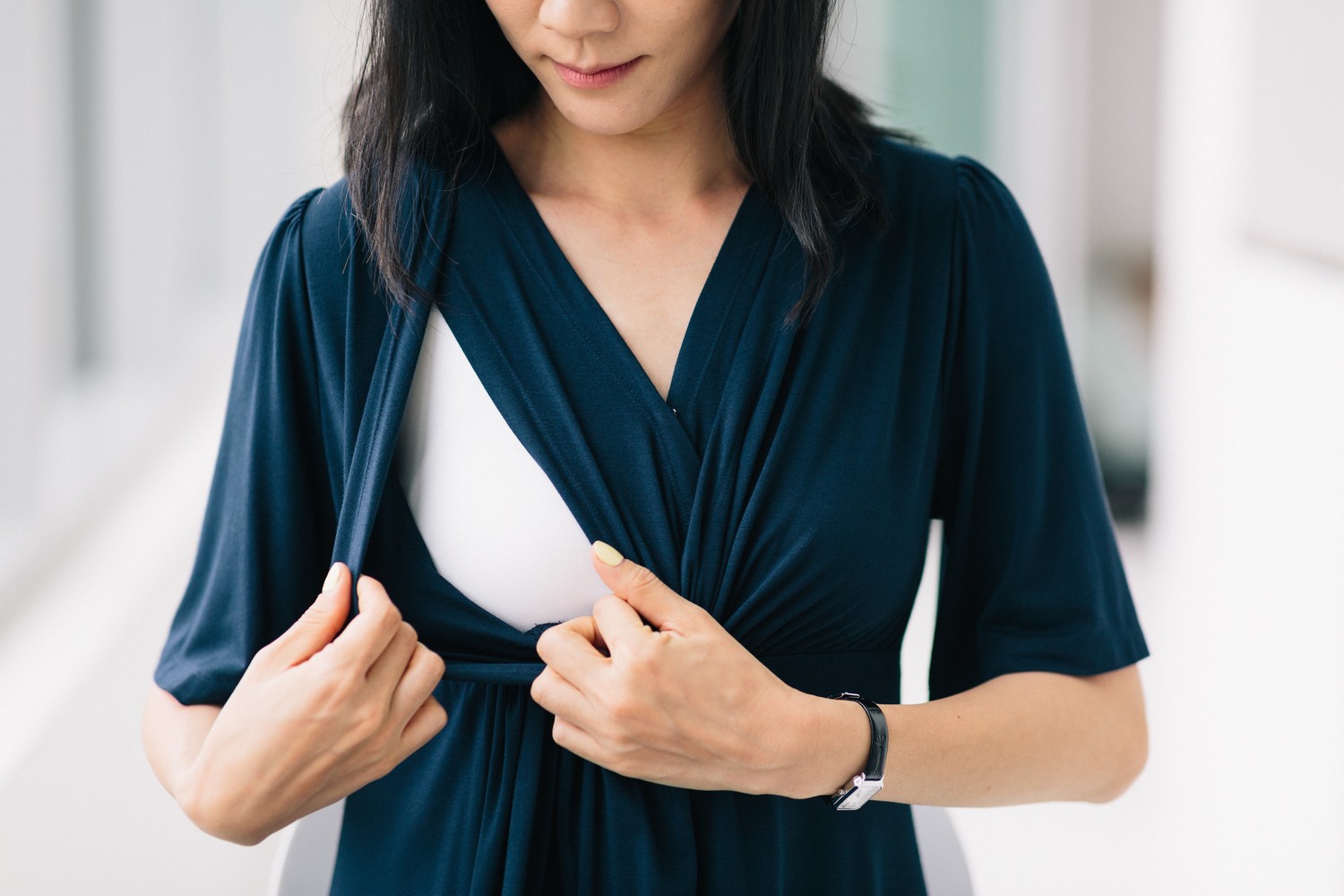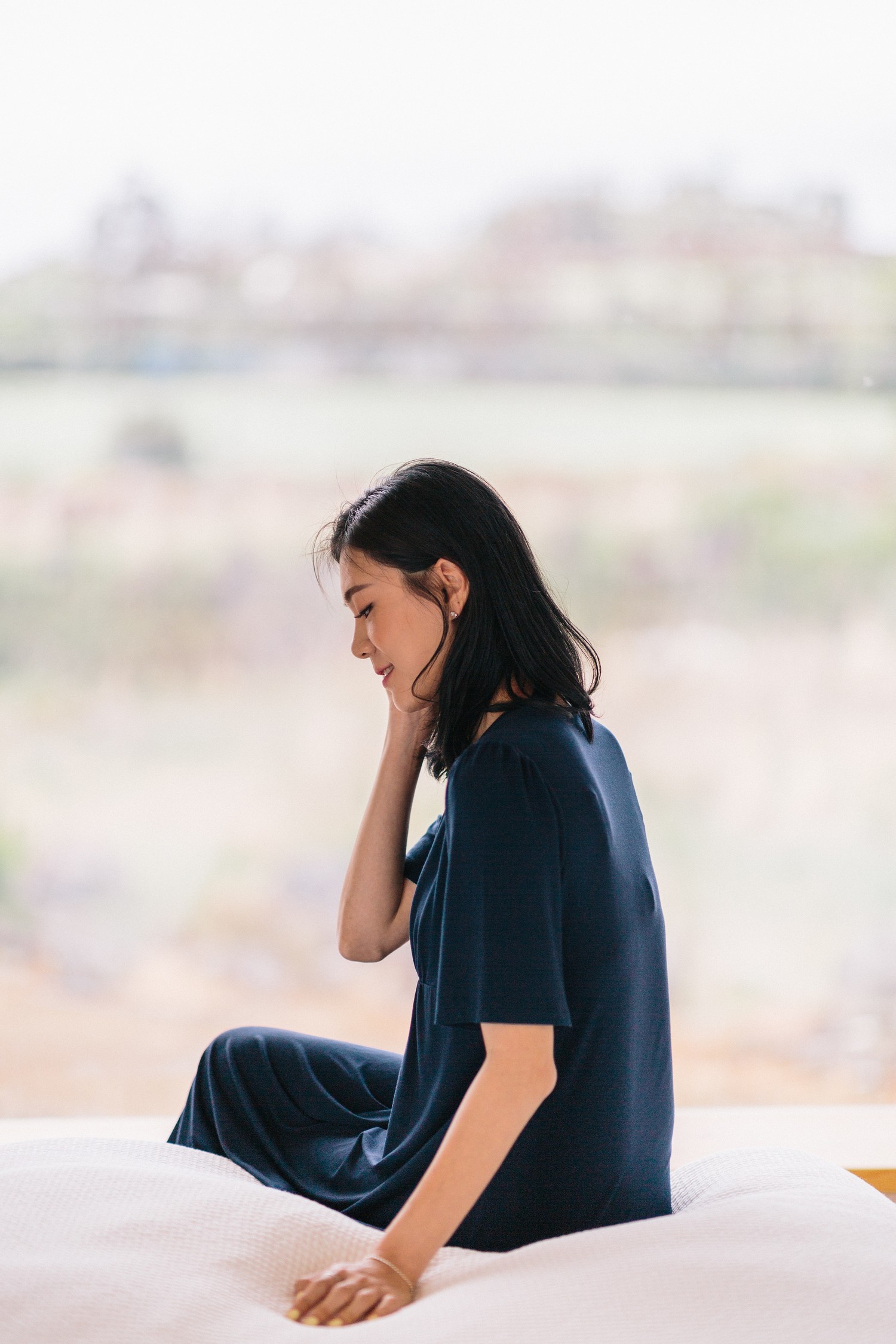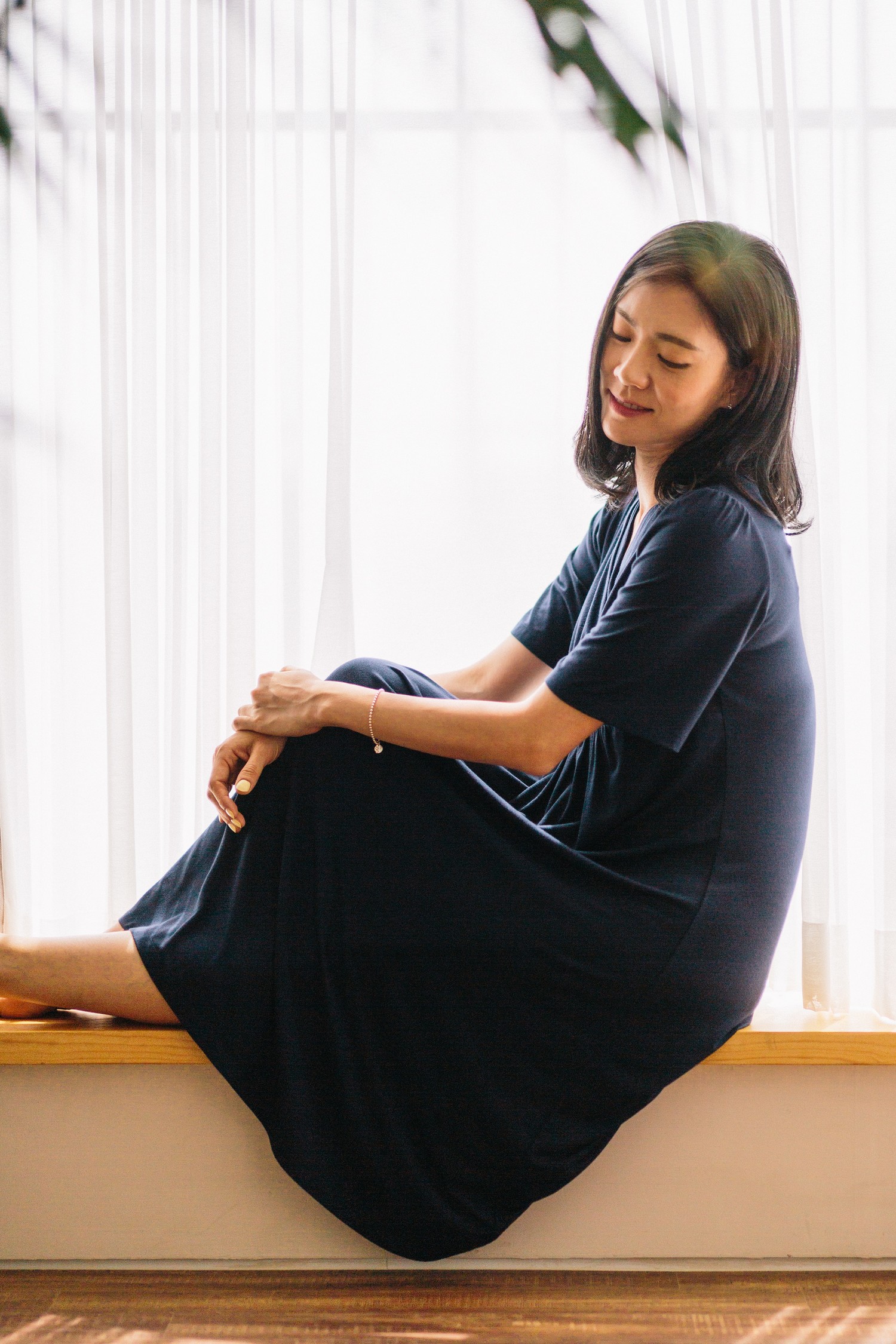 -
Charcoal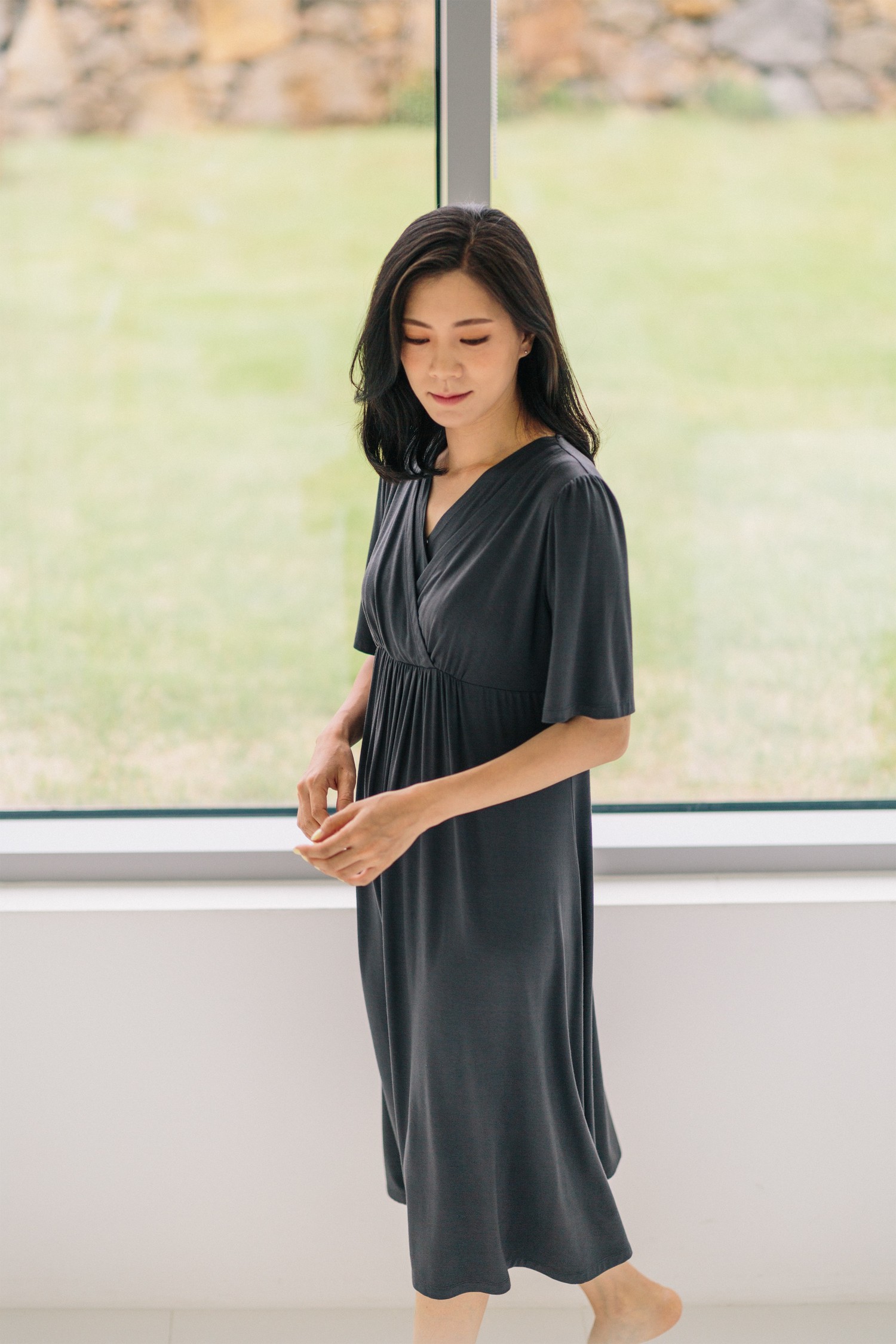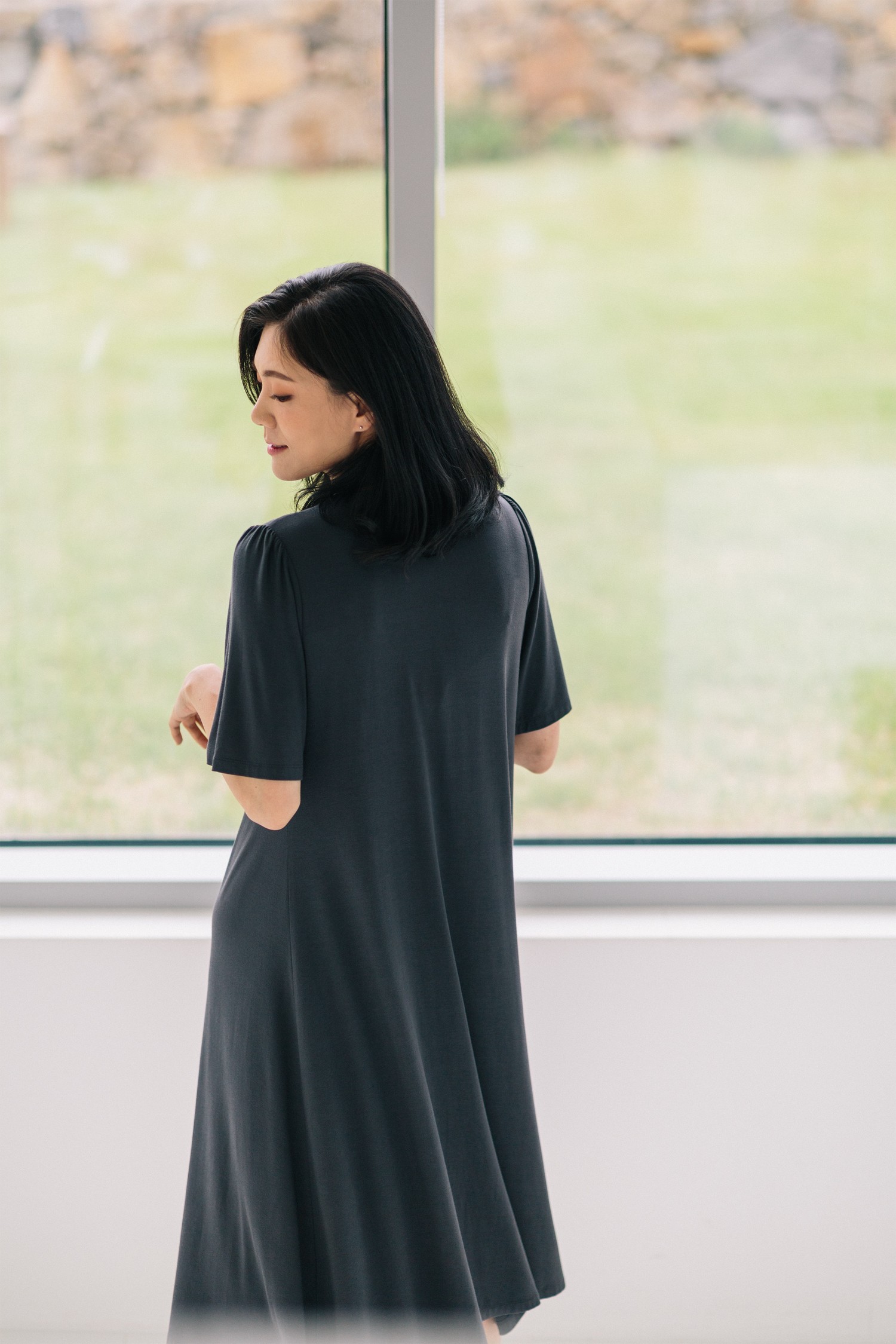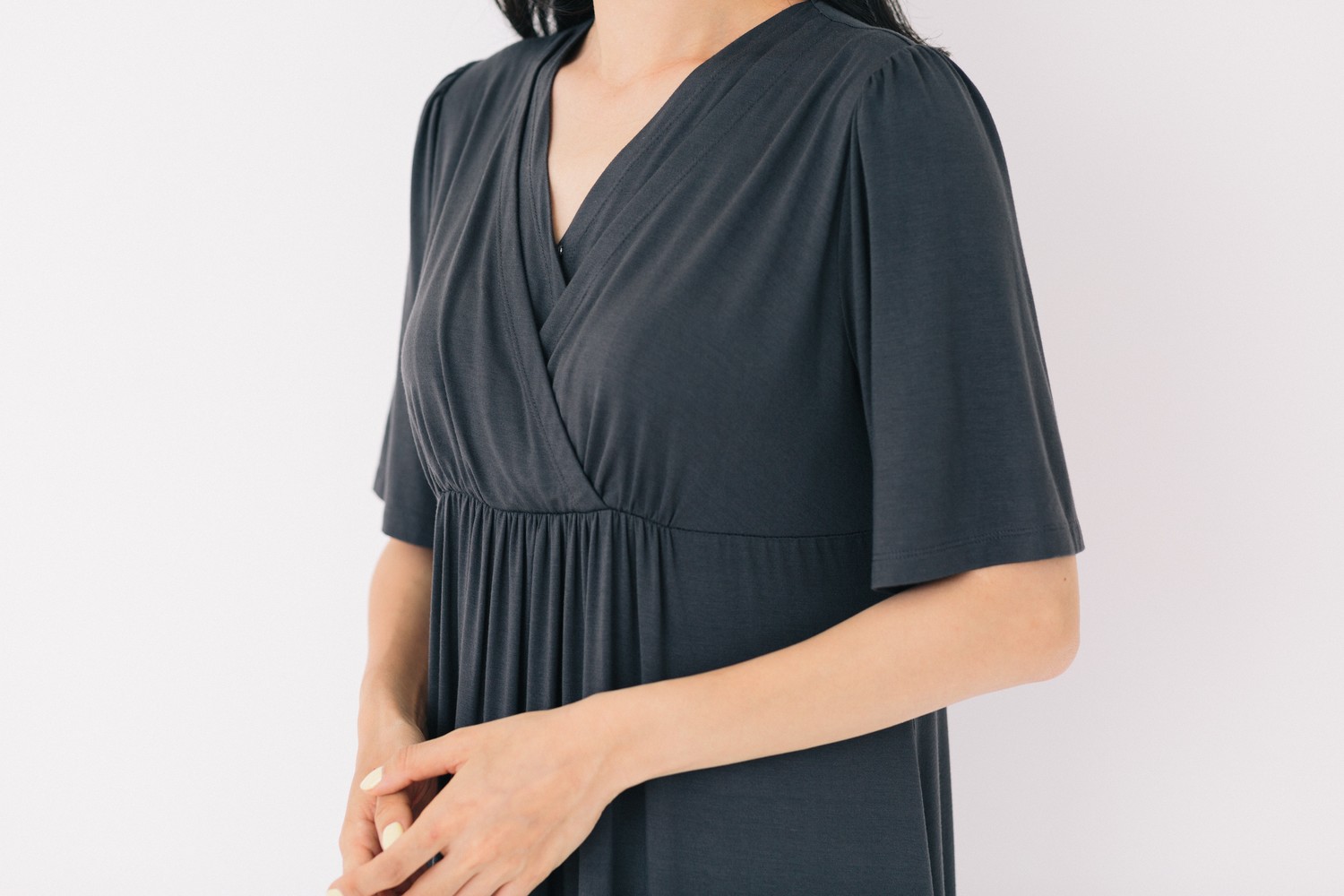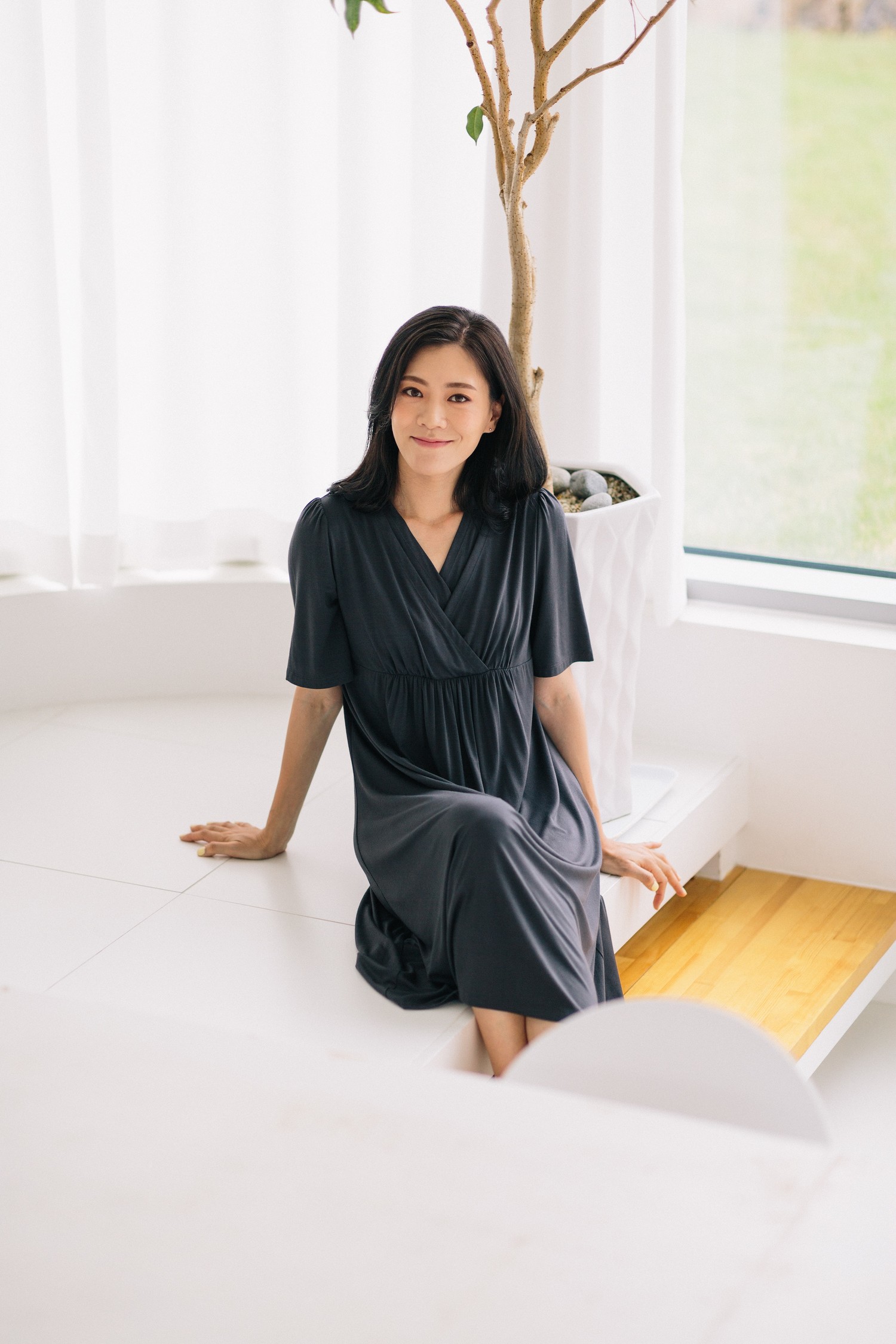 -
Black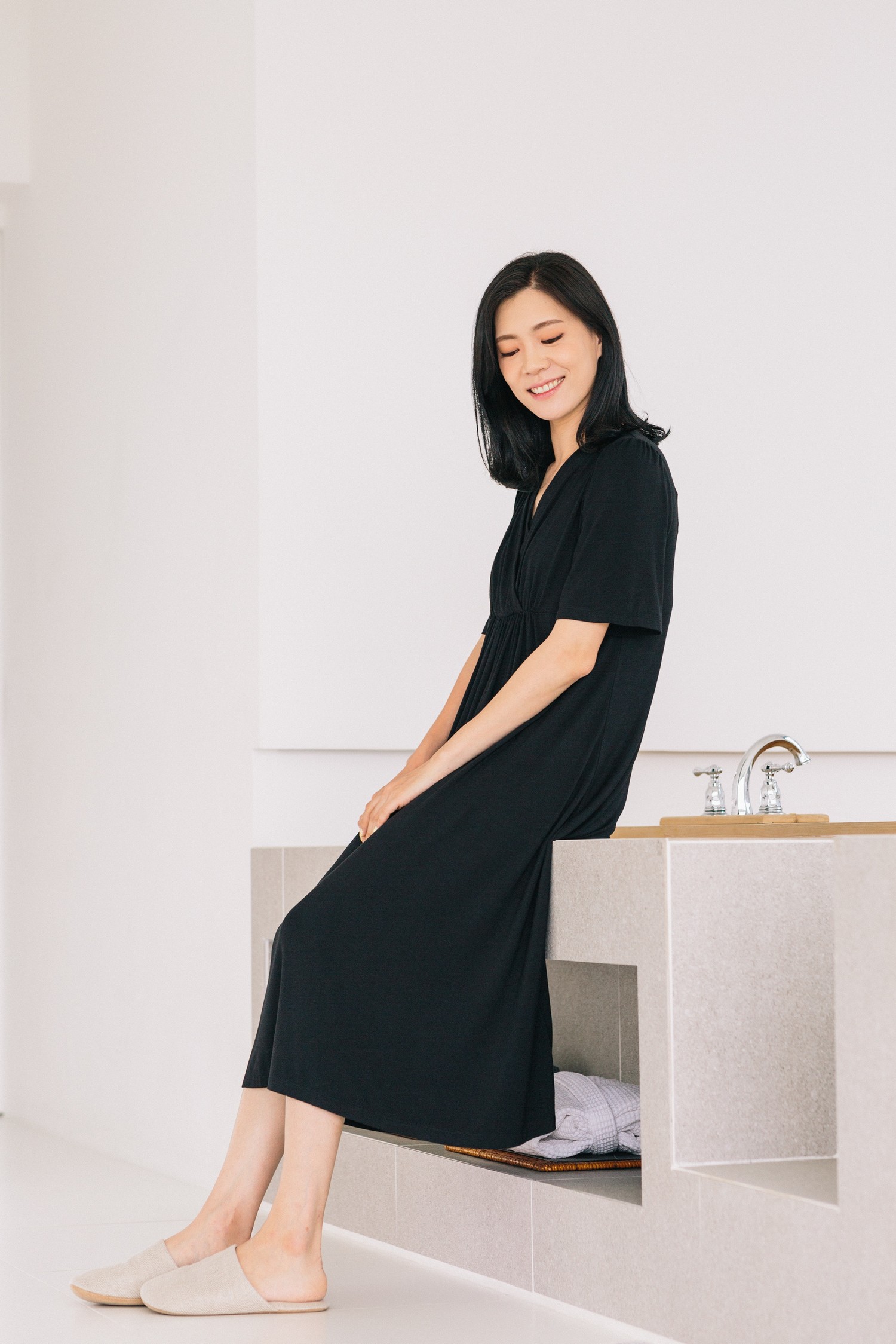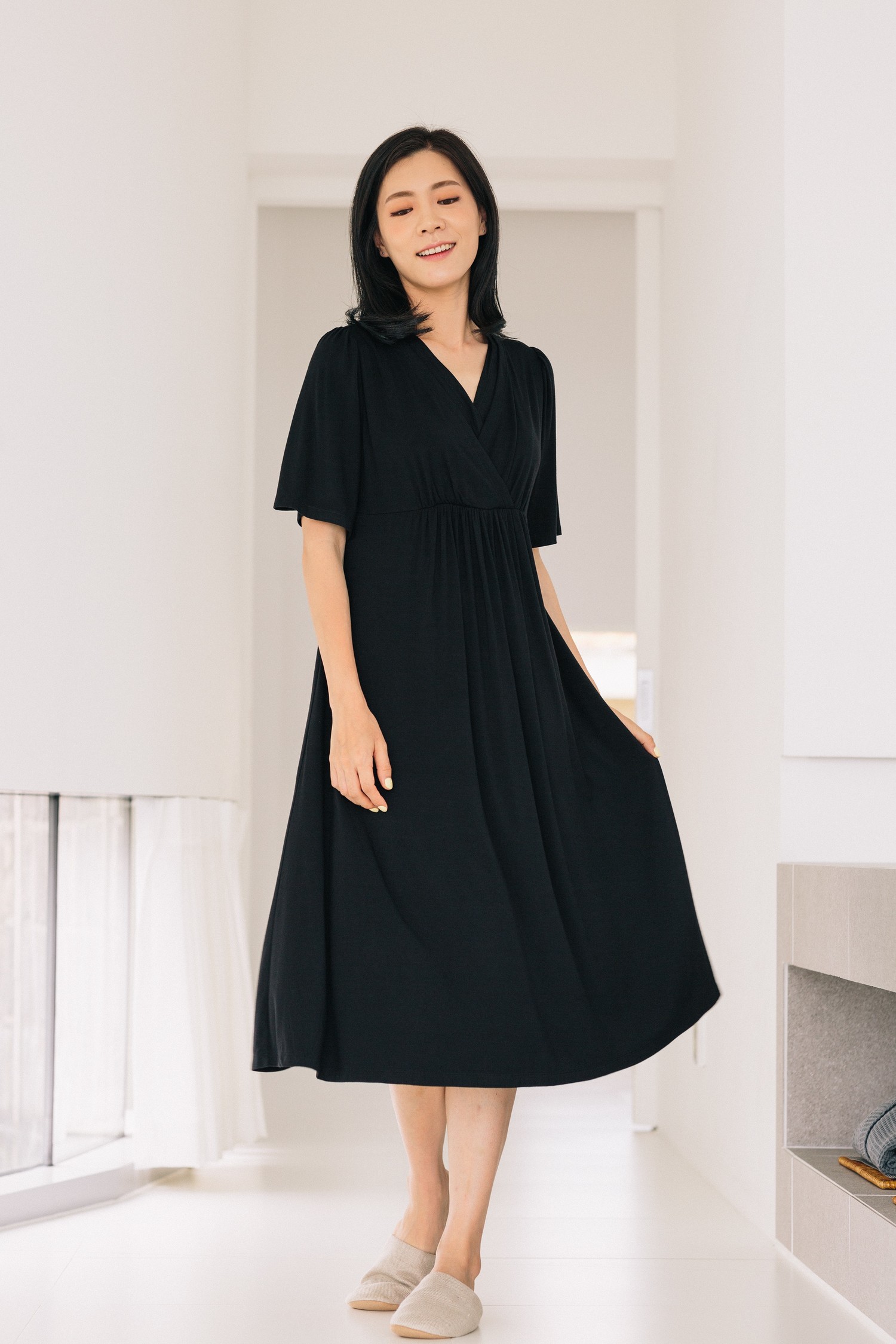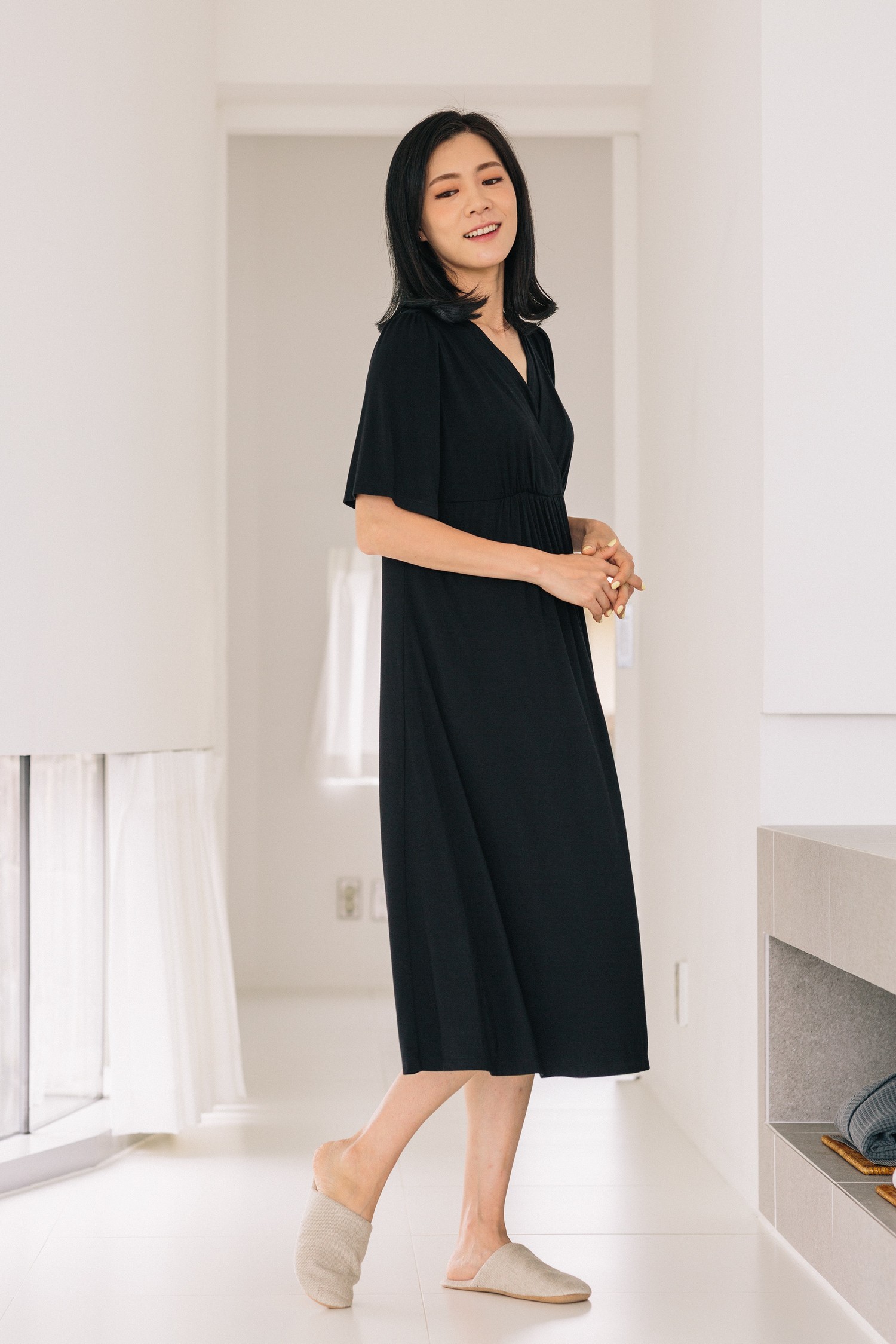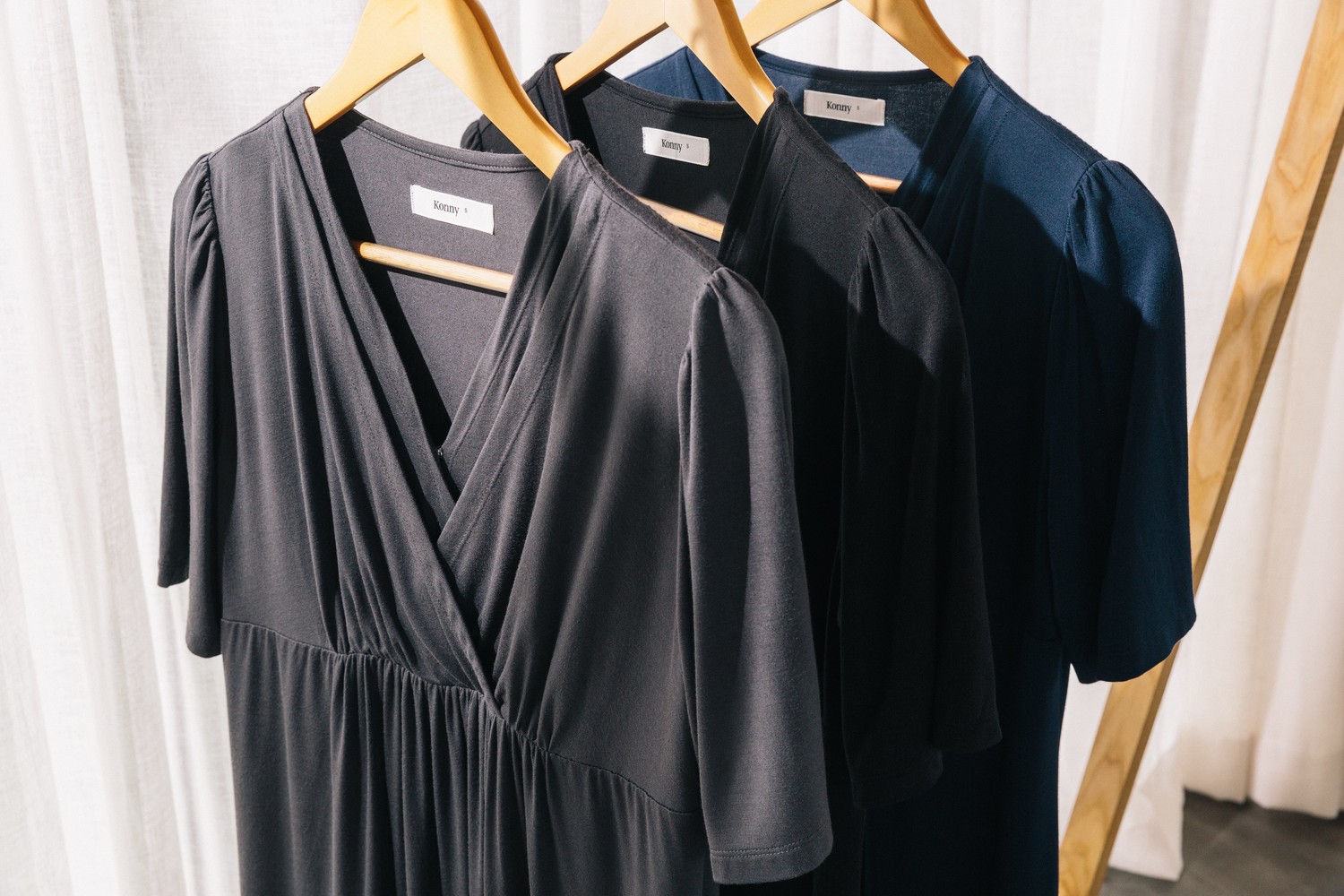 Shipment date is the next business day following the order date. Please be advised that orders placed on Fridays or before national holidays may require a few additional days before shipping. Kindly note that Konny operates based on KST, UTC+9.

※National Holidays in 2020: 1/24, 1/27, 4/15, 4/30, 5/1, 5/5, 9/30, 10/1, 10/2, 10/9, 12/25
---
Shipping Methods
Our primary courier is DHL which offers fast and trustworthy shipping services. It generally takes two to four business days for your order to be delivered.
Standard shipping takes five to ten business days and it is available for the following countries;
Hong Kong, Singapore, Malaysia, Taiwan
---
Order Tracking
Once your order has shipped, you will receive a confirmation e-mail with a tracking number. You can check the delivery status by entering the provided tracking number on the delivery couriers' websites.
---
Import Duties & Taxes
Orders shipped outside of Korea may be subject to import taxes, customs duties and fees levied by the destination country. Additional charges for customs clearance must be fulfilled by the recipient; Konny by Erin, Inc. has no control over these charges, nor can Konny by Erin predict what they may be.
Customs policies vary widely from country to country; you should contact your local customs office for more information. When customs clearance procedures are required, it can cause delays beyond our original delivery estimates.
Terms and conditions
All refunds and exchanges must be requested within 30 days. There are no additional fees for a return. However, customers have the financial responsibility for returns coming back to us. The shipping fee you paid for your order will not be refunded since the delivery service has been completed by the courier. For defective products, we will make a full refund.
Refunds will not be made in the following cases:
・Missing components (the baby carrier, outer sash, and eco-pouch)
・Worn, altered, or washed products
・Contaminated products
・Impurities like dusts found on the products
・Products in an unsellable condition
・NOTE! Returns that do not meet our requirements may be accepted at the discretion of Konny by Erin, Inc. and subject to a $10 return fee.
---
Promotional order refunds
Promotional gifts must be returned with the qualifying items to be eligible for a full refund.
For example, if you make a purchase under the promotion for "spend $110 and receive a free $39 gift," you'd receive a refund of $71 when only returning the qualifying items excluding the promotional gift.
---
How to initiate a return or exchange?
If you want to return your order, please follow the steps below. If you want to exchange, you will need to return the original product and place a new order.
Step 1. Fill out the return form here. (click!)
Step 2. Prepare the box for shipping.
Step 3. Ship your package using a trackable, insured shipping method. Konny by Erin, Inc. cannot accept responsibility for packages we do not ship. Please keep the tracking details for your records. 
You will receive an e-mail once your return has been processed. Please allow 5 business days from the time we receive your return for it to be processed.
---
Where do I send my return?
Please send your return to:
US and Canada
Address: 
7004 VAUGHN ROAD,
MONTGOMERY AL, USA
Postal Code: 36116
Name: Konny
Tel: 334-730-5055
All other countries
Address: 
112, Saeneungan-gil, Jori-eup
Paju-si, Gyeonggi-do,
South Korea
Postal Code: 10935
Name: Konny
Tel: 070-8615-5900
---
Which courier should I use?
Customers have the financial responsibility for returns coming back to us. We strongly recommend using a traceable, insured shipping method in case of delay or loss. Please keep the tracking details for your records. 
---
When will I receive my refund?
The refund will be processed after your return passes inspection once arriving at our logistics center. Please allow up to five business days for the transaction to be reflected in your account. Refunds generally appear as credit amounts on the statement.
Best mom's wear
This is my favourite! Is so comfy. I literally wait at the washing machine for it to be ready.
Comfy dress
The material is soft and stretchable. Cooling to wear in warm climate. The silhouette is elegant.
Comfy and classy!
Love this dress!! It's so soft and perfect for when you want to wear something easy but also look good!
Very easy boob-access so a total win win!
Size wise, based on reviews, I went for a L as I'm a size 12/14. But feel like I could have easily gone for a M as there's a lot of room left, but still like the fit so I kept it :)
Considering buying another one in a different colour :))
Chic, simple and comfortable
Lovely dress that is comfortable yet chic. Got complimented on it. Very affordable price. Have bought a few others in variety of colours to use for work and outings, some casual ones for home. All are comfortable and flattering. Thanks Konny!
I feel pretty and sexy in this dress
I love this dress so much I bought a second one so now I have one in black and one in blue. Both are very flattering and empowers me to feel confident and beautiful after I gave birth. I even wore it at the hospital whilst I was recovering from my C-section and nursing my newborn as it is very easy to nurse in. I also wear it to go out for both special occasions and for casual strolls since it really is a dress for all occasions. I was recommended to buy L for my first dress but found it a bit loose so for my repeat purchase, I went with M and it was just right.
Just beautiful
This dress does exactly what it says it it's description. The cut us flattering and the material is beautiful!
I was worried because I weigh about 10-15 kg more than L, but I got L and it's still roomy.
Weight (kg or lbs):
65kg (was 53kg pre pregnancy)
Lovely and comfortable
This dress is super comfortable. I wore it in my third trimester as well as after giving birth. Bought black and navy. I wore it from the hospital back home, and wearing it around the house when guests come, as I'm waiting for my tummy to shrink back slowly.
Height (cm or ft):
174.5 Cm
Weight (kg or lbs):
I was 64 kilos post pregnancy and now I am 180 pounds at nearly 9 months.
Extremely Flattering
This has been my go to dress for pregnancy and I can't wait to wear it while nursing. I wear it for every outing if it is not in the wash. The shape and fit is very flattering and I feel very elegant and stylish. I have been wearing it during the winter months over tights and a long sleeved top and it is still stylish. I recommend to anyone looking for a piece that is flattering yet functional, comfortable and has you feeling confident!
Very comfy!
Very comfy and flattering fit. Slimming while still looking pregnant haha. I got size M which fits a bit large on me (168cm, 67kg at 30 weeks pregnant).
Love this dress
Really glad I purchased this dress. The fabric is of really good quality, really soft and comfortable, and it falls nicely on the body. A stylish dress that fits and looks good on a postpartum body, that is also practical (for nursing) and very comfortable is hard to find. I usually wear UK size 8-10, and I bought this dress in size M. It runs slightly big but I don't mind that because I like my clothes loose, however I think a size S would fit nicely too, especially when my postpartum bump goes away.
Would definitely continue to wear this dress even when I stop nursing. If the dress can last, I could see myself wearing it if i fall pregnant again.