Top & Wrap Nursing Dress Set, the ultimate innerwear for breastfeeding. It's not only easy for nursing, but also practical as it is a two-piece set of a top and a skirt.
-
Black
-
Charcoal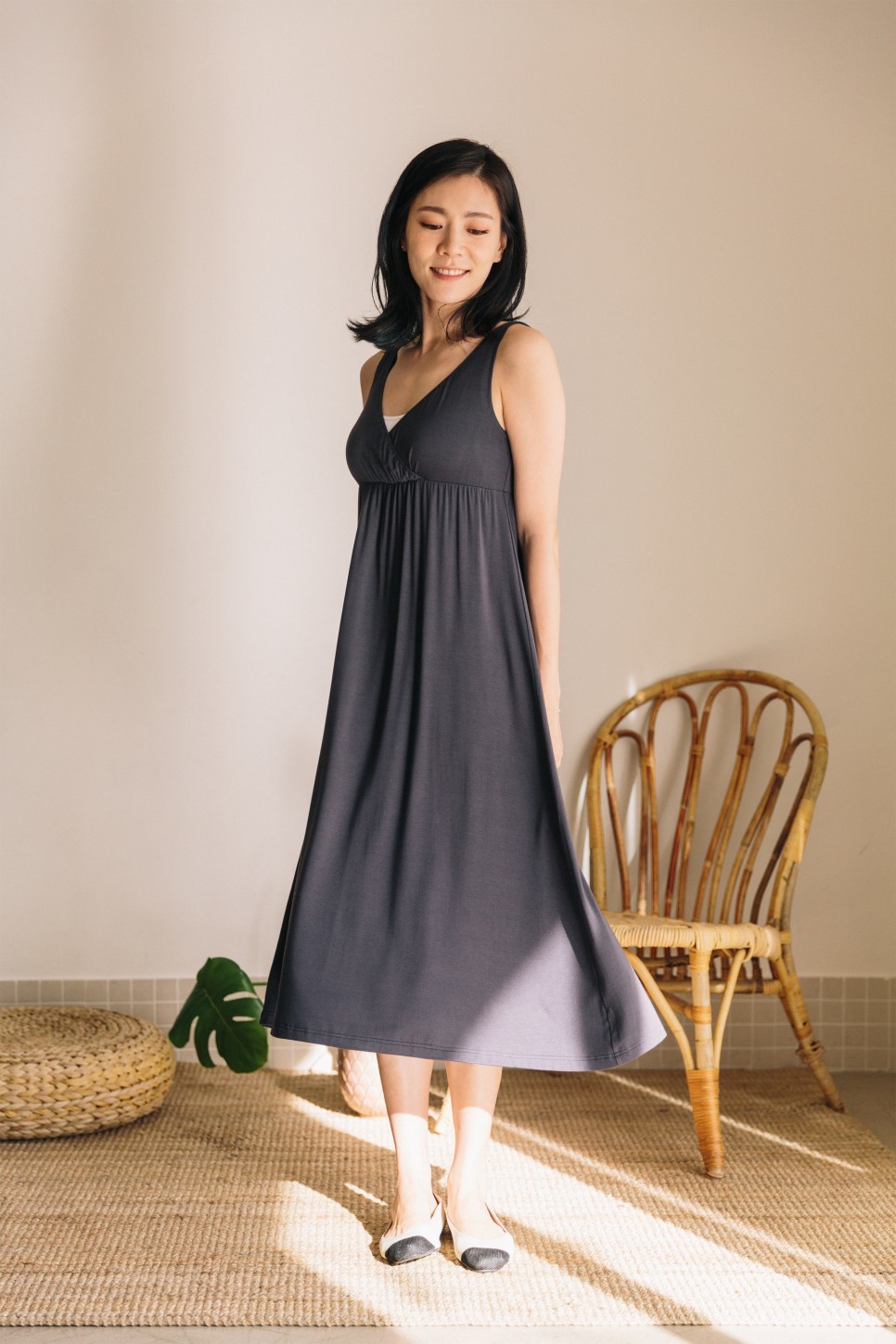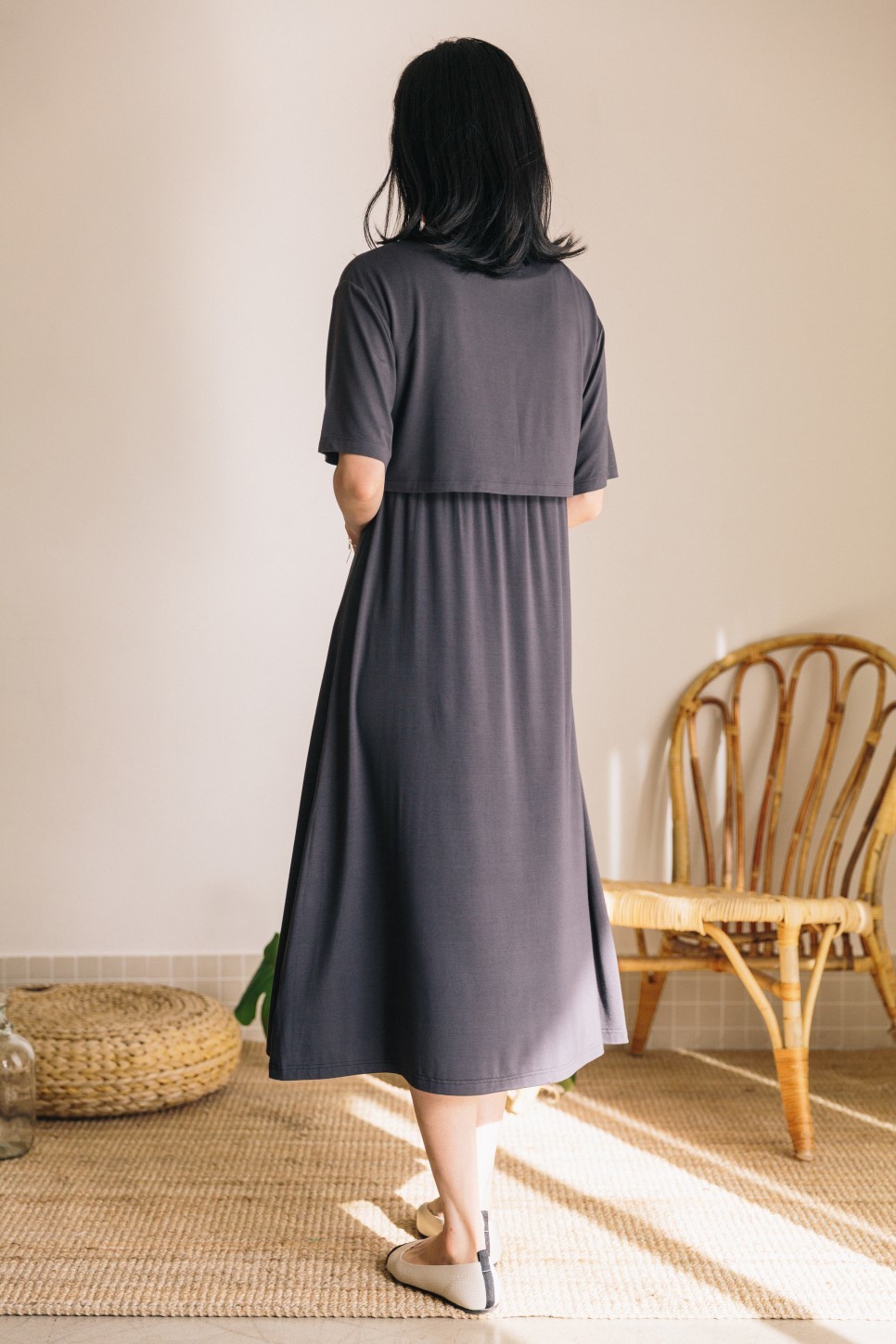 -
Pink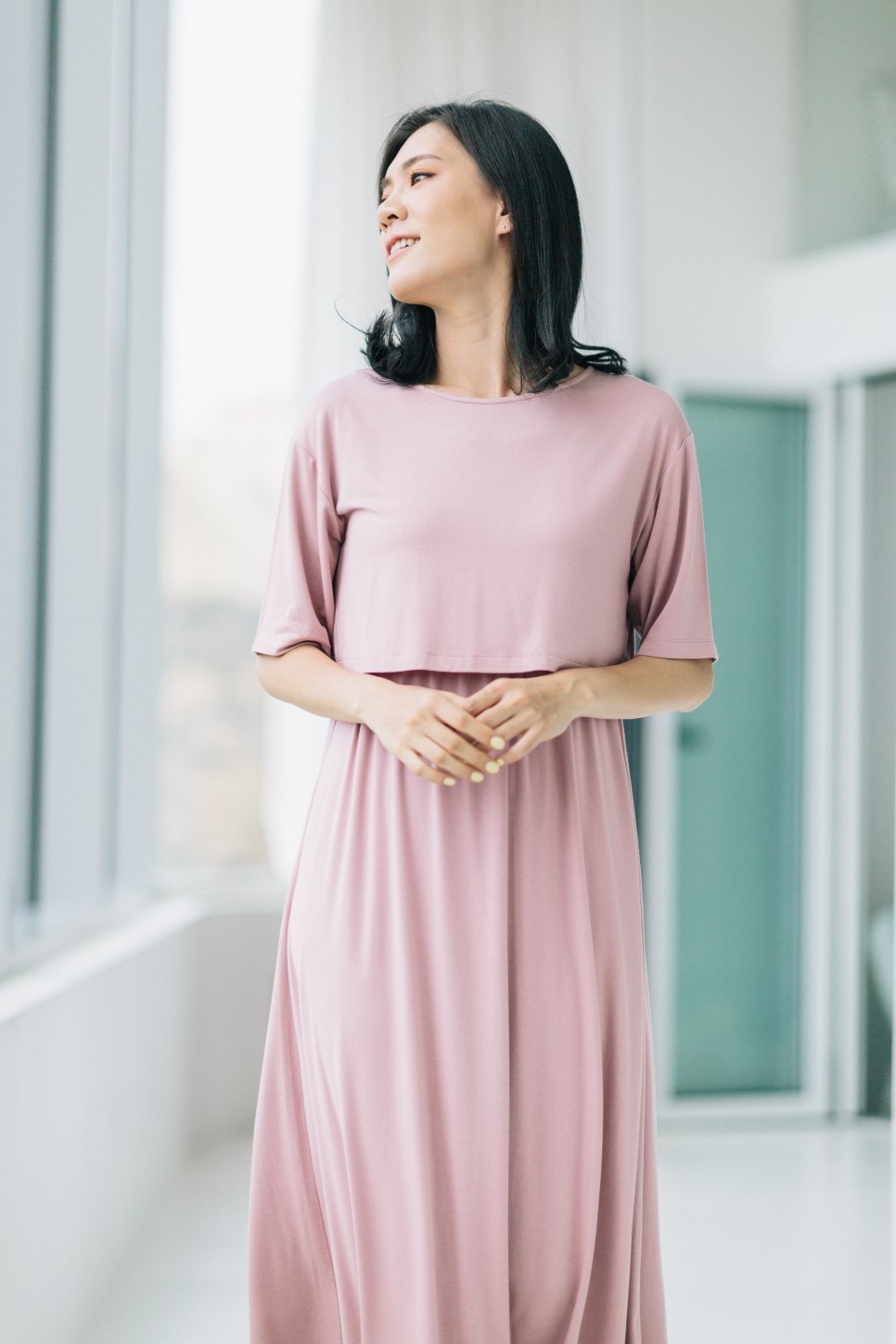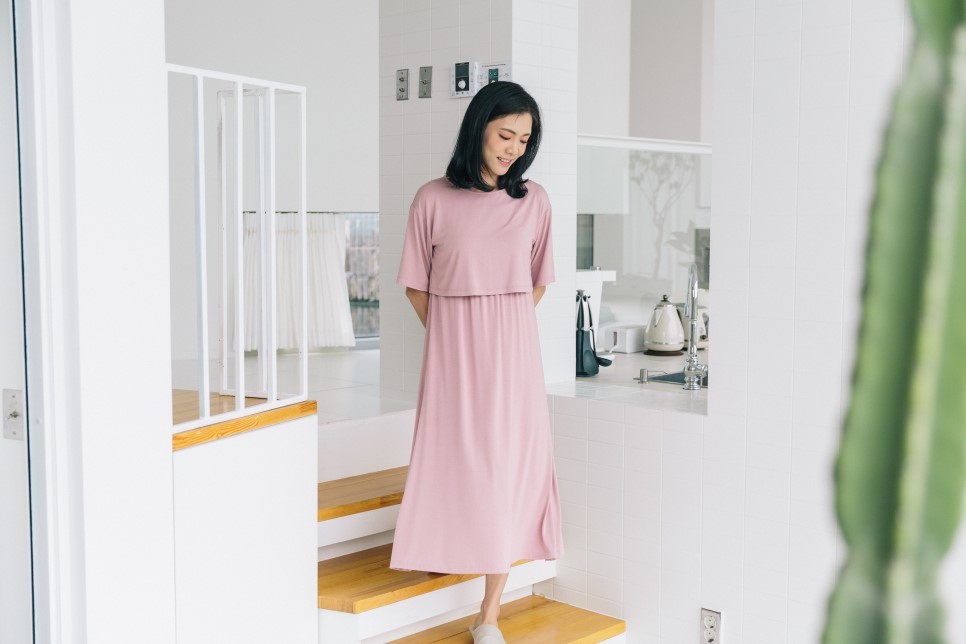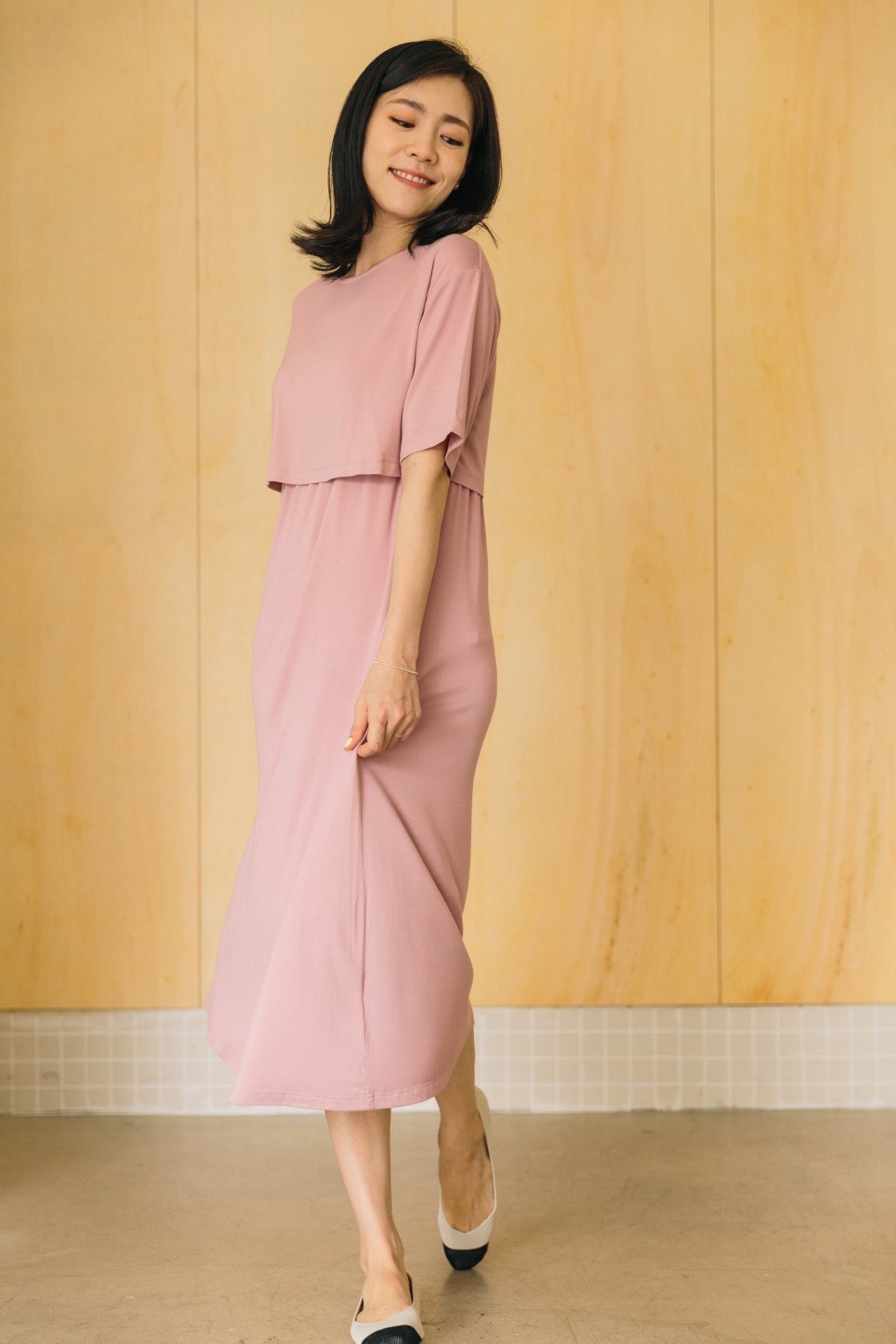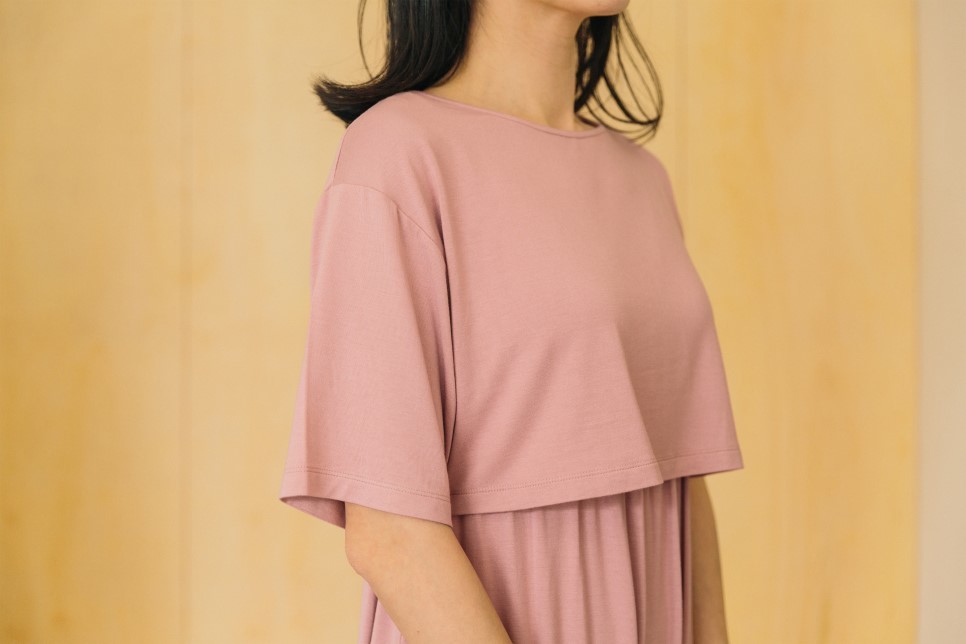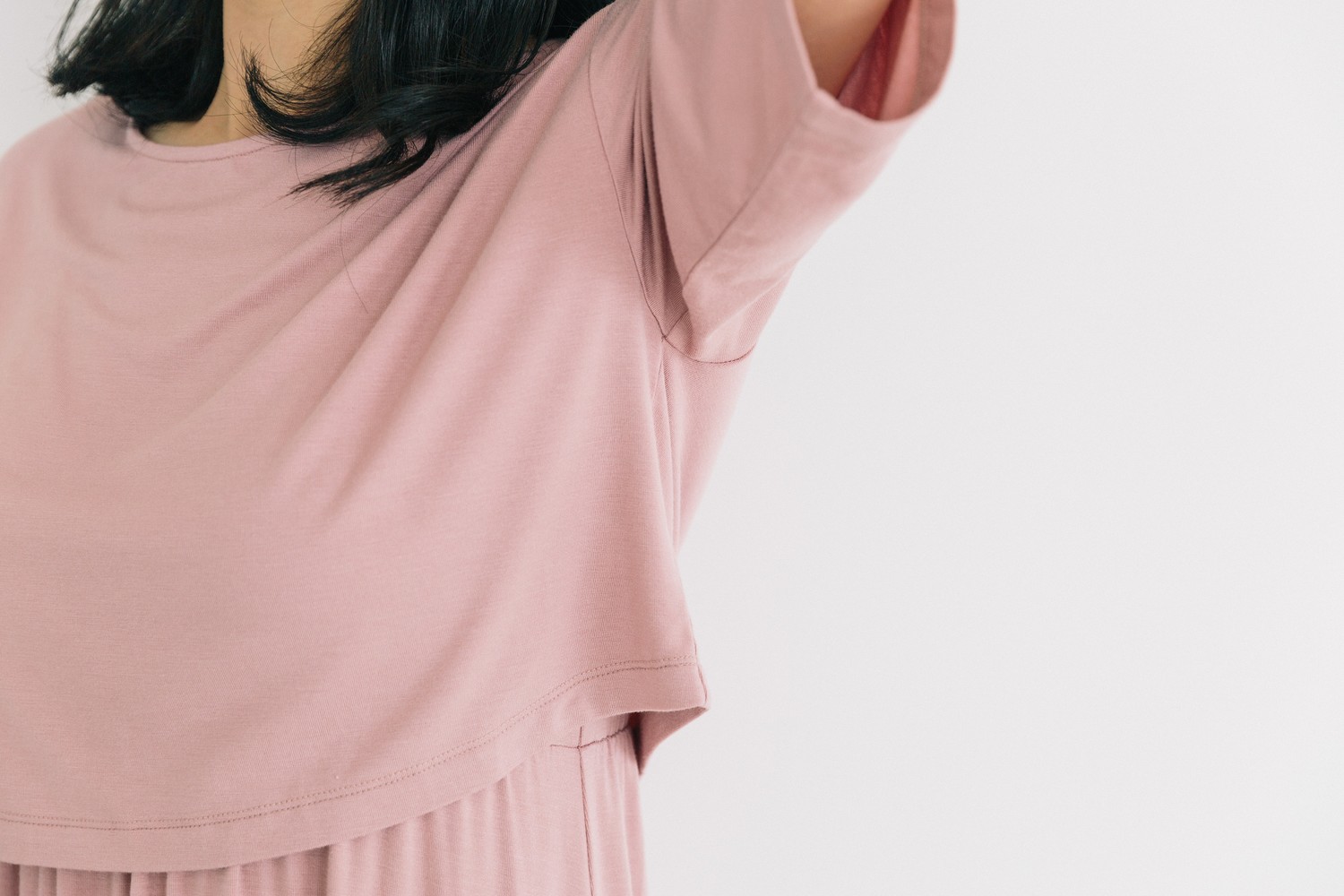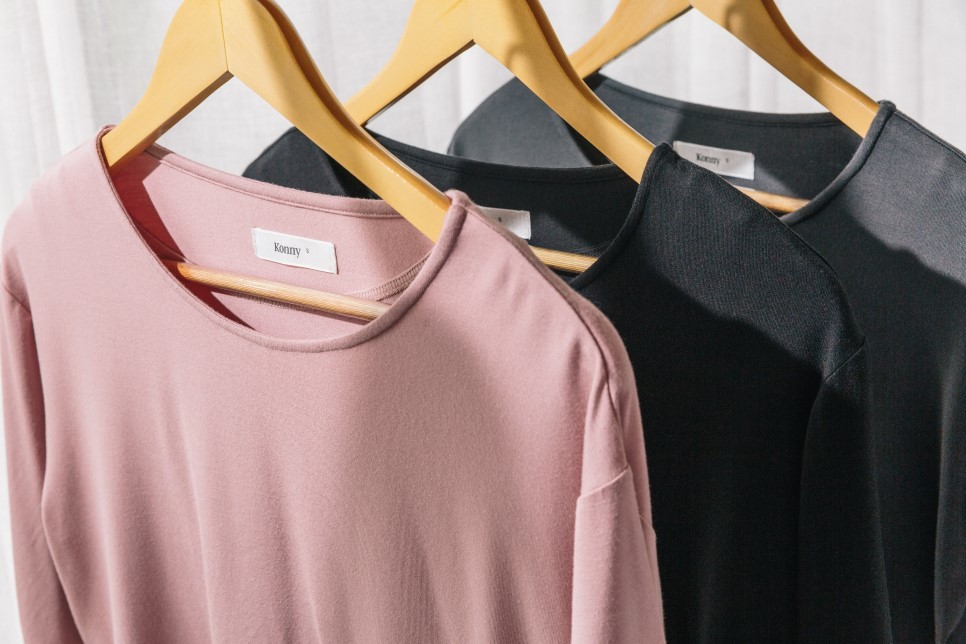 Shipment date is the next business day following the order date. Please be advised that orders placed on Fridays or before national holidays may require a few additional days before shipping. Kindly note that Konny operates based on KST, UTC+9.

※National Holidays in 2020: 1/24, 1/27, 4/15, 4/30, 5/1, 5/5, 9/30, 10/1, 10/2, 10/9, 12/25
---
Shipping Methods
Our primary courier is DHL which offers fast and trustworthy shipping services. It generally takes two to four business days for your order to be delivered.
Standard shipping takes five to ten business days and it is available for the following countries;
Hong Kong, Singapore, Malaysia, Taiwan
---
Order Tracking
Once your order has shipped, you will receive a confirmation e-mail with a tracking number. You can check the delivery status by entering the provided tracking number on the delivery couriers' websites.
---
Import Duties & Taxes
Orders shipped outside of Korea may be subject to import taxes, customs duties and fees levied by the destination country. Additional charges for customs clearance must be fulfilled by the recipient; Konny by Erin, Inc. has no control over these charges, nor can Konny by Erin predict what they may be.
Customs policies vary widely from country to country; you should contact your local customs office for more information. When customs clearance procedures are required, it can cause delays beyond our original delivery estimates.
Terms and conditions
All refunds and exchanges must be requested within 30 days. There are no additional fees for a return. However, customers have the financial responsibility for returns coming back to us. The shipping fee you paid for your order will not be refunded since the delivery service has been completed by the courier. For defective products, we will make a full refund.
Refunds will not be made in the following cases:
・Missing components (the baby carrier, outer sash, and eco-pouch)
・Worn, altered, or washed products
・Contaminated products
・Impurities like dusts found on the products
・Products in an unsellable condition
・NOTE! Returns that do not meet our requirements may be accepted at the discretion of Konny by Erin, Inc. and subject to a $10 return fee.
---
Promotional order refunds
Promotional gifts must be returned with the qualifying items to be eligible for a full refund.
For example, if you make a purchase under the promotion for "spend $110 and receive a free $39 gift," you'd receive a refund of $71 when only returning the qualifying items excluding the promotional gift.
---
How to initiate a return or exchange?
If you want to return your order, please follow the steps below. If you want to exchange, you will need to return the original product and place a new order.
Step 1. Fill out the return form here. (click!)
Step 2. Prepare the box for shipping.
Step 3. Ship your package using a trackable, insured shipping method. Konny by Erin, Inc. cannot accept responsibility for packages we do not ship. Please keep the tracking details for your records. 
You will receive an e-mail once your return has been processed. Please allow 5 business days from the time we receive your return for it to be processed.
---
Where do I send my return?
Please send your return to:
US and Canada
Address: 
7004 VAUGHN ROAD,
MONTGOMERY AL, USA
Postal Code: 36116
Name: Konny
Tel: 334-730-5055
All other countries
Address: 
112, Saeneungan-gil, Jori-eup
Paju-si, Gyeonggi-do,
South Korea
Postal Code: 10935
Name: Konny
Tel: 070-8615-5900
---
Which courier should I use?
Customers have the financial responsibility for returns coming back to us. We strongly recommend using a traceable, insured shipping method in case of delay or loss. Please keep the tracking details for your records. 
---
When will I receive my refund?
The refund will be processed after your return passes inspection once arriving at our logistics center. Please allow up to five business days for the transaction to be reflected in your account. Refunds generally appear as credit amounts on the statement.
Super easy and comfy
Really quick and easy to do feedings. Fabric is comfortable and soft. I can pump on one side and feed on the other. And having these as separates allows me to switch up colors or use a jacket instead. I bought one in every color to use as night gowns. The lighter colors are too thin and see through for me to wear outside.
Best nursing dress
Love my dress so easy to nurse and the fabric it's so soft
Weight (kg or lbs):
140 lb
Comfy and functional!
Love the softness and color. Is great to wear around the house or step out to run errands. I'm 5'1, 140lb and the medium is perfect.
loved!
very comfy and pretty dress.
size is okay and price is reasonable.
Amazing dress
I have really struggled to find nice nursing clothes that make me feel OK about my body since giving birth as I put on a lot of weight during pregnancy. I loved this dress so much I ordered another two. It's very flattering and super comfy. I wish it came in more dark colours like navy, a darker red and army green, for those of us who don't like pastels.
Super comfy!
It's the comfiest nursing dress I've ever had! This is a must buy for every breastfeeding mom out there. Will buy 2 more of these.
favourite nursing dress
I was worried they would look like pajamas, but they don't, they look quite cute especially with the top piece, makes the outfit look more put together. The material is soft and stretchy so its very easy to use for nursing. This is my favourite nursing dress hassle free, i can pull the material to the side without any zipper or buttons. It would have been great if I knew about Konny when i was pregnant as I would definitely have made good use of this dress during pregnancy as well!
Please make more nursing dresses where you only need to pull to the side rather than with zippers.
Amazing service and quality of products
This is the third dress I've ordered from Konny. I'm so impressed with the speed of shipping! Ordered on Sunday, dispatched from Korea on Monday, and on my doorstep in New Zealand by noon Thursday! Fits me perfectly at 32 weeks pregnant (67kg now, 60 kg pre-pregnancy). I like it with and without the top. So comfy and so effortless to wear. Perfect for the current summer weather here. Looking forward to wearing it during the breastfeeding period too!
Great product
Very happy with the dress, elegant clever and comfy.
Not just a nursing dress
Cant believe for the first time since i gave birth i look this good. The dress give back my confidence. As soon it arrived i trued straight away and i order different colour on that day. Thanks Konny for creating this.