Simple, Stylish, Sensible Sleep Solution. Konny Baby Carrier is ultra-lightweight and hassle-free, designed to look great, alleviates back/shoulder pain and helps babies fall asleep quickly and soundly. Discover how Konny can help your everyday parenting life become more pleasant.

Konny Baby Carrier SUMMER is cool, breathable, and pleasant to your skin, as it is made from a single-layer mesh. It's a perfect and must-have baby carrier for a hot and humid weather.

Hassle-free: Simply wear the Konny Baby Carrier like a T-shirt. No fussy buckles, belts, or wrappings. So light that you even forget that you're wearing it. It only weighs less than half a pound, 160g. Compact enough to slip in your purse. Easy to wash and dry.

Comfortable Parent = Comfortable Baby: It helps alleviate back and shoulder pain by evenly distributing the baby's weight across the user's upper body, minimizing pain in certain pressure points of the body such as the waist, shoulders and back. Elastic, resilient fabric firmly and stably supports the baby to stay relaxed without the need for rocking. It also allows the parent to look stylish with the smart and simple design in a wide variety of colors.

Sensible Sleep Solution: Soft, breathable and finely woven fabric helps babies feel comfortable. No plastic buckle or velcro that can potentially interrupt your baby's sweet dreams. No wonder why it's referred to as the "sleep magic" baby carrier!

Safe and Sound: Meets the Standard Consumer Safety Specification for Sling Carriers (ASTM F2907-15). Approved to help babies develop healthy hip joints by the International Hip Dysplasia Institute. Made of a fabric that meets the KC standard for children's underwear and certified to be free of carcinogens or other harmful substances. Passed additional dynamic and static load testing (from infants to 29kg, 45 pounds).

Full Package: Every Konny Baby Carrier comes with an outer sash, eco-pouch and an intuitive user manual. The outer sash enhances stability when holding your baby. The horizontal sash wraps around the two cross sashes to increase safety. The small pocket in the middle of the outer sash comes in handy for storing useful items such as small towels.
_____
Please read the PRODUCT DETAILS carefully before purchasing.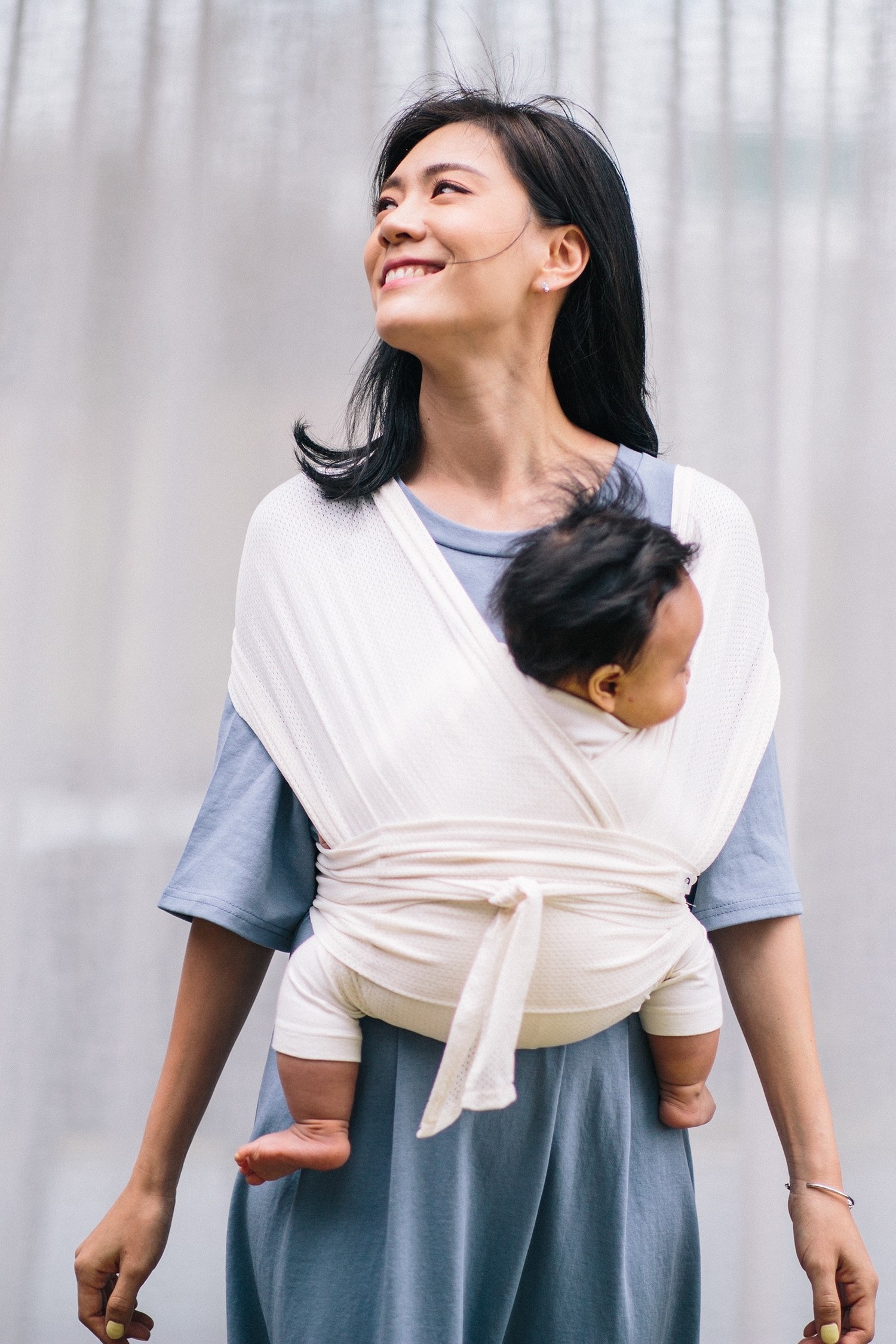 /

You'd already feel cool, simply
by looking at it
Konny Baby Carrier Summer
"Cream"

Scorching summer
It's a color that will make you feel refreshed
simply by looking at it.

It classically matches with every outfit
as it is a subdued cream,
not a blue-ish fluorescent cream
that could go out of style.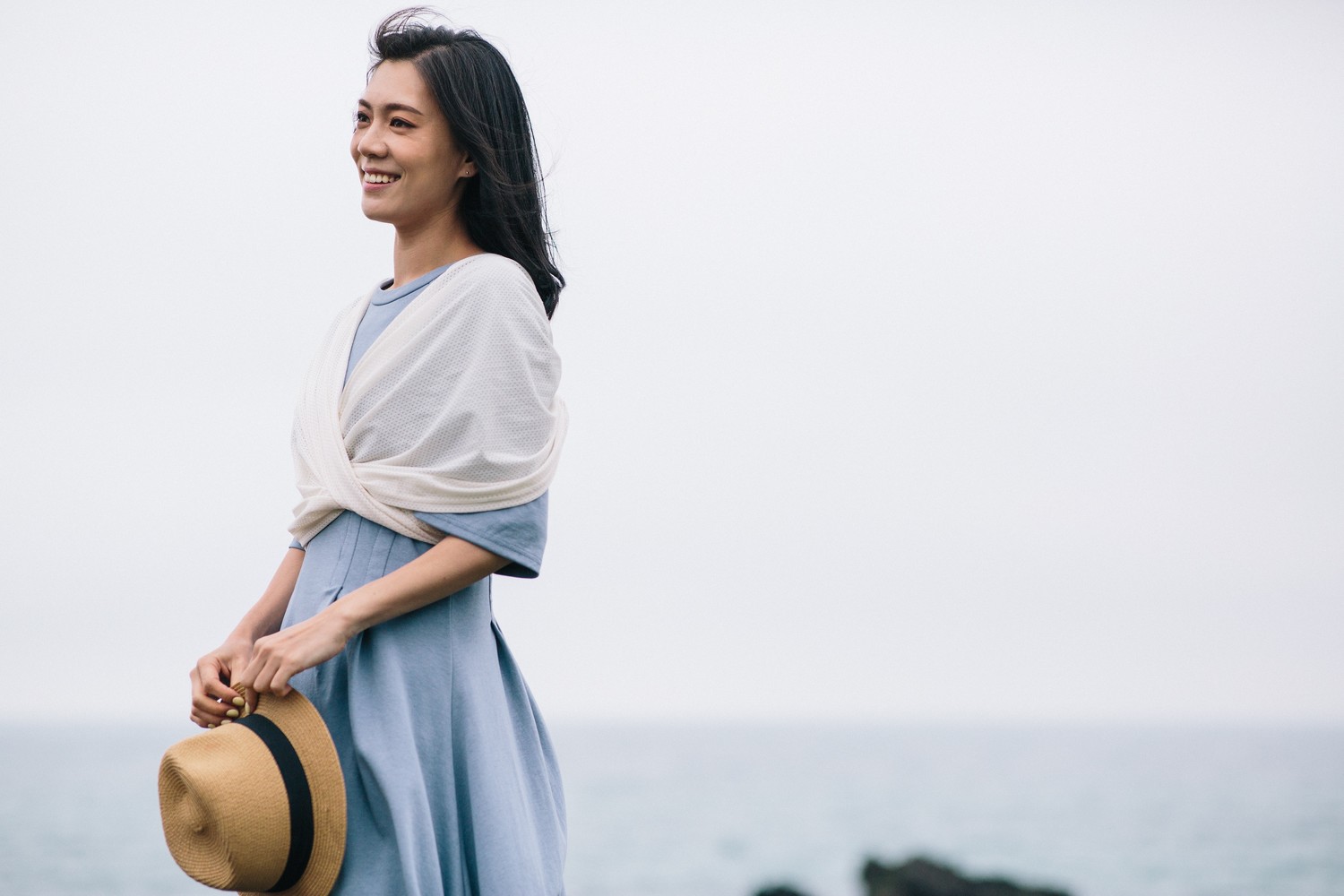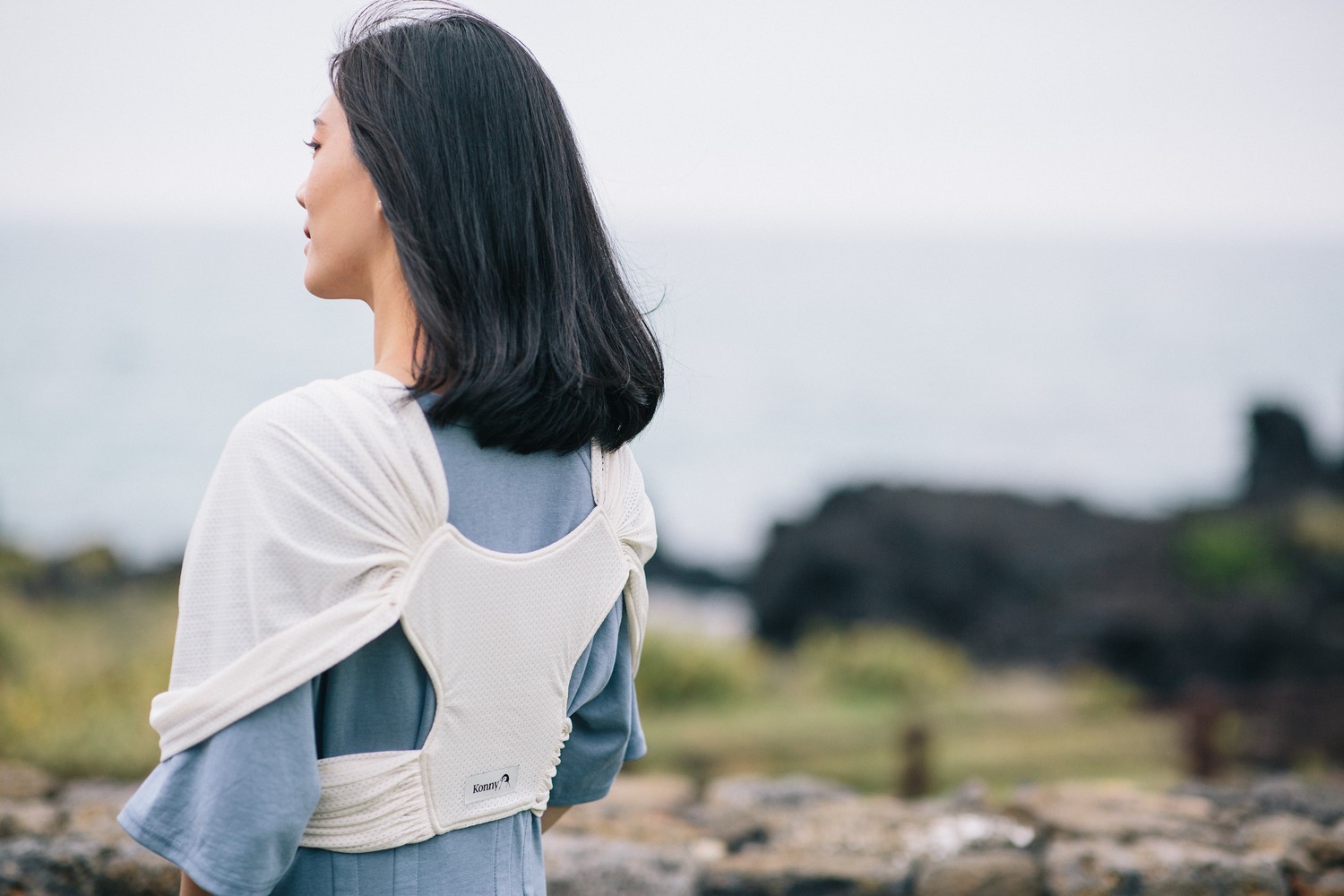 /

When you go out with your baby,
you most likely keep wearing the baby carrier
as if it is part of your outfit.

So, I thought it would be nice to choose the color
that looks pretty even when you're not carrying a baby.

The color that brightens up your face
even without any makeup.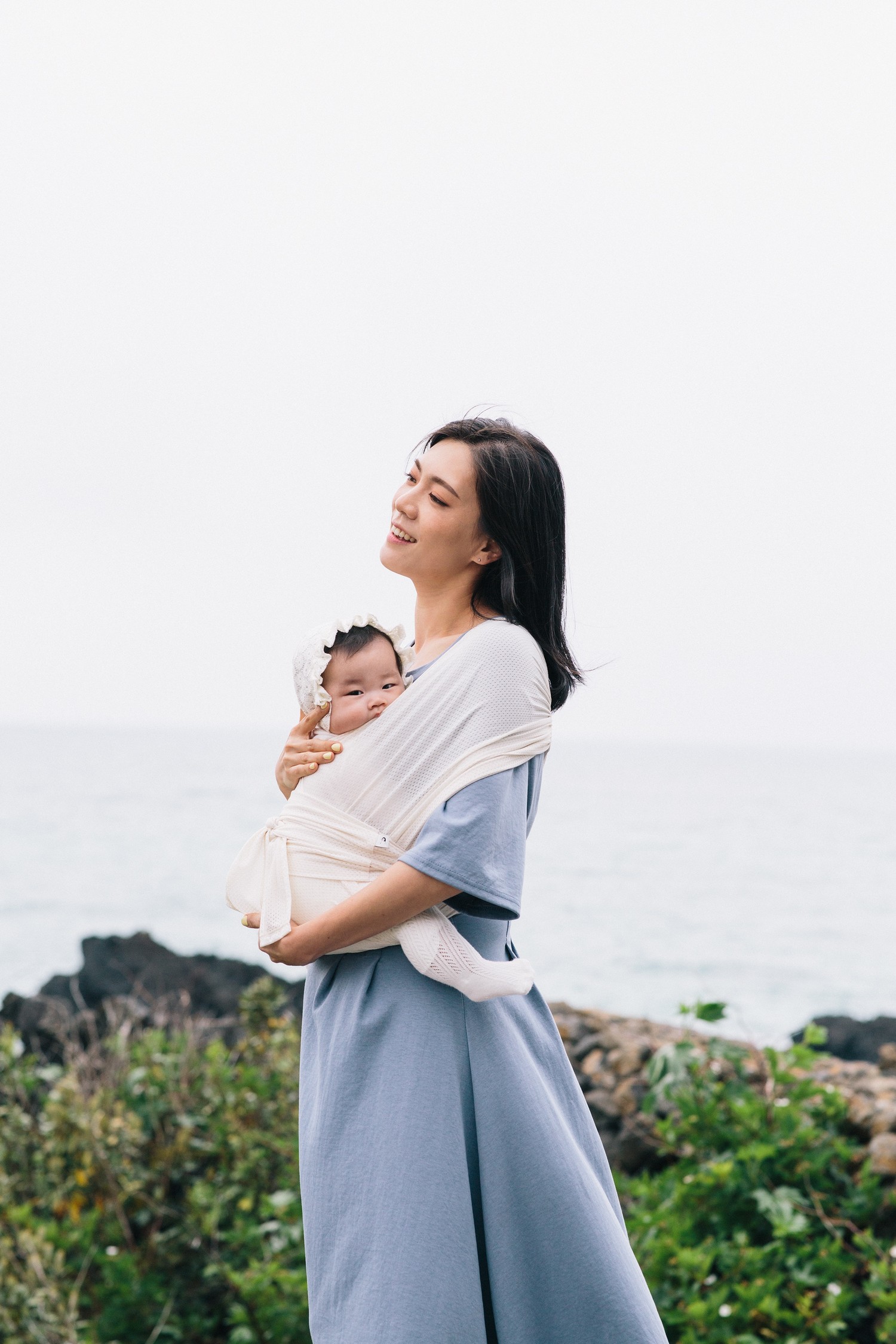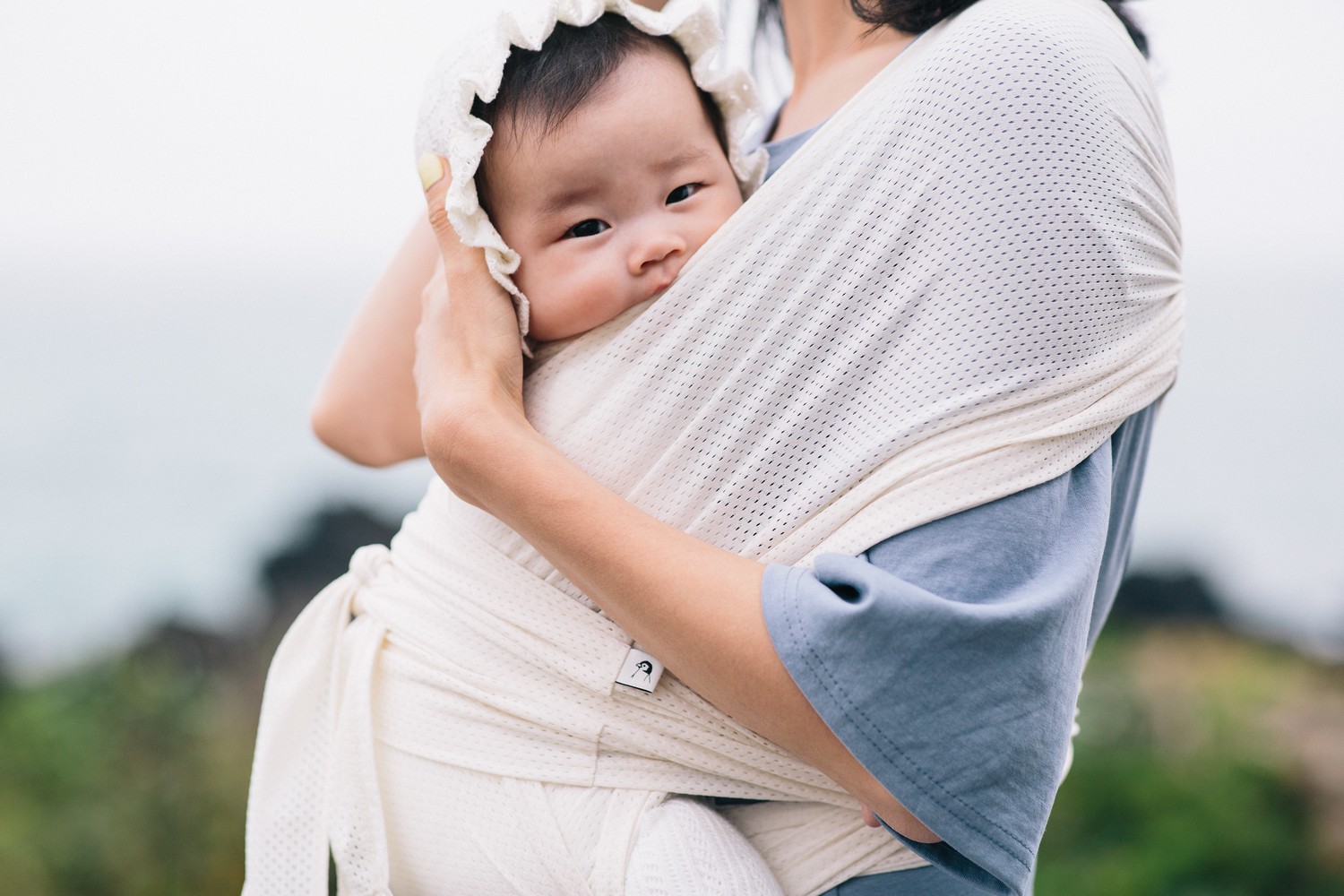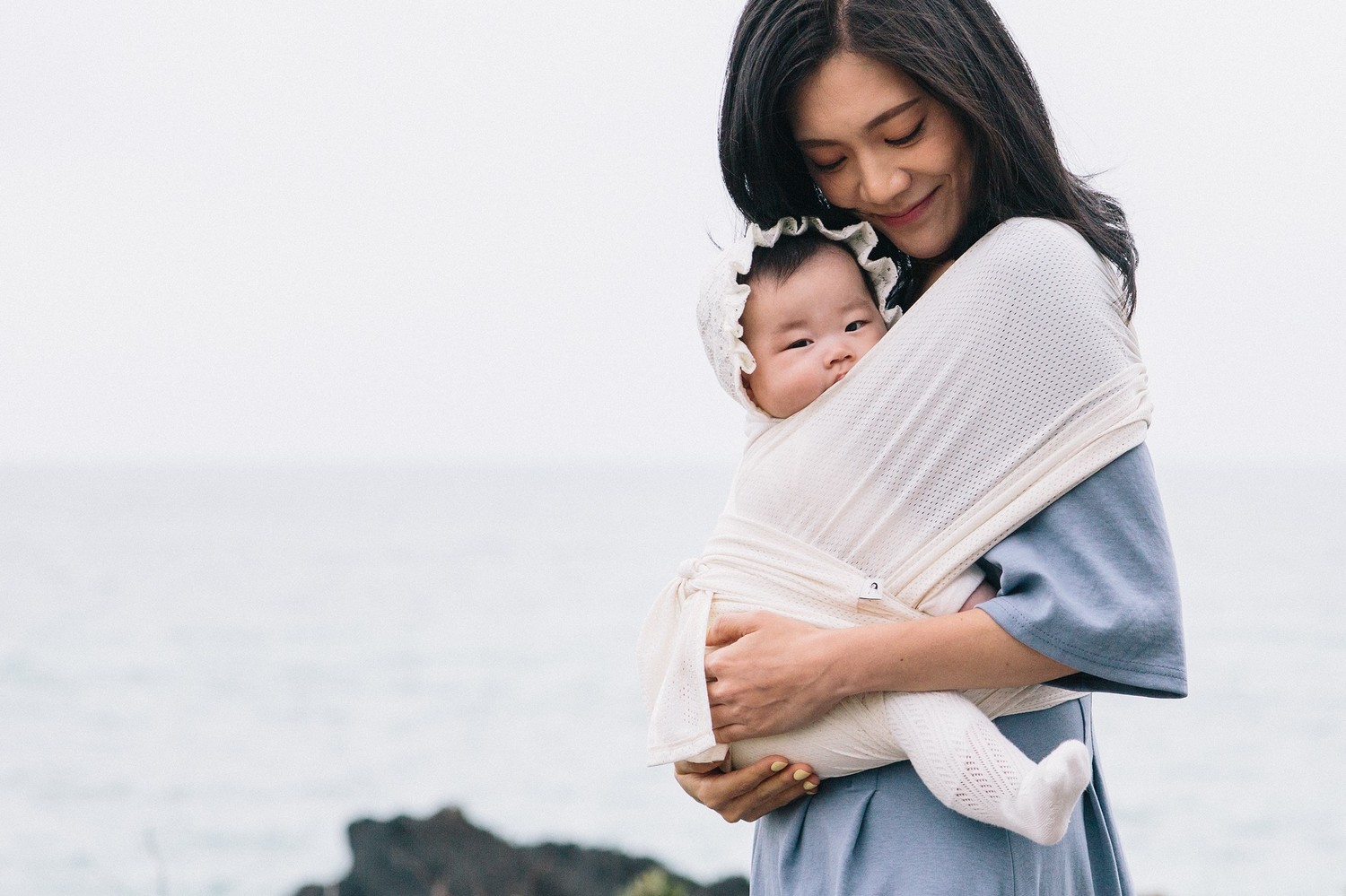 /

Some say, "the baby carrier completes your fashion."
But when the color of the baby carrier stands out
too much, it makes it more difficult
to wear an outfit in matching colors.

Whether it is feminine or casual,
you should be able to dress up
based on your daily mood.
Do not let the baby carrier get
in the way of your styling choices.

Cute and light baby carrier in Cream
will be your accessory
that completes your fashion.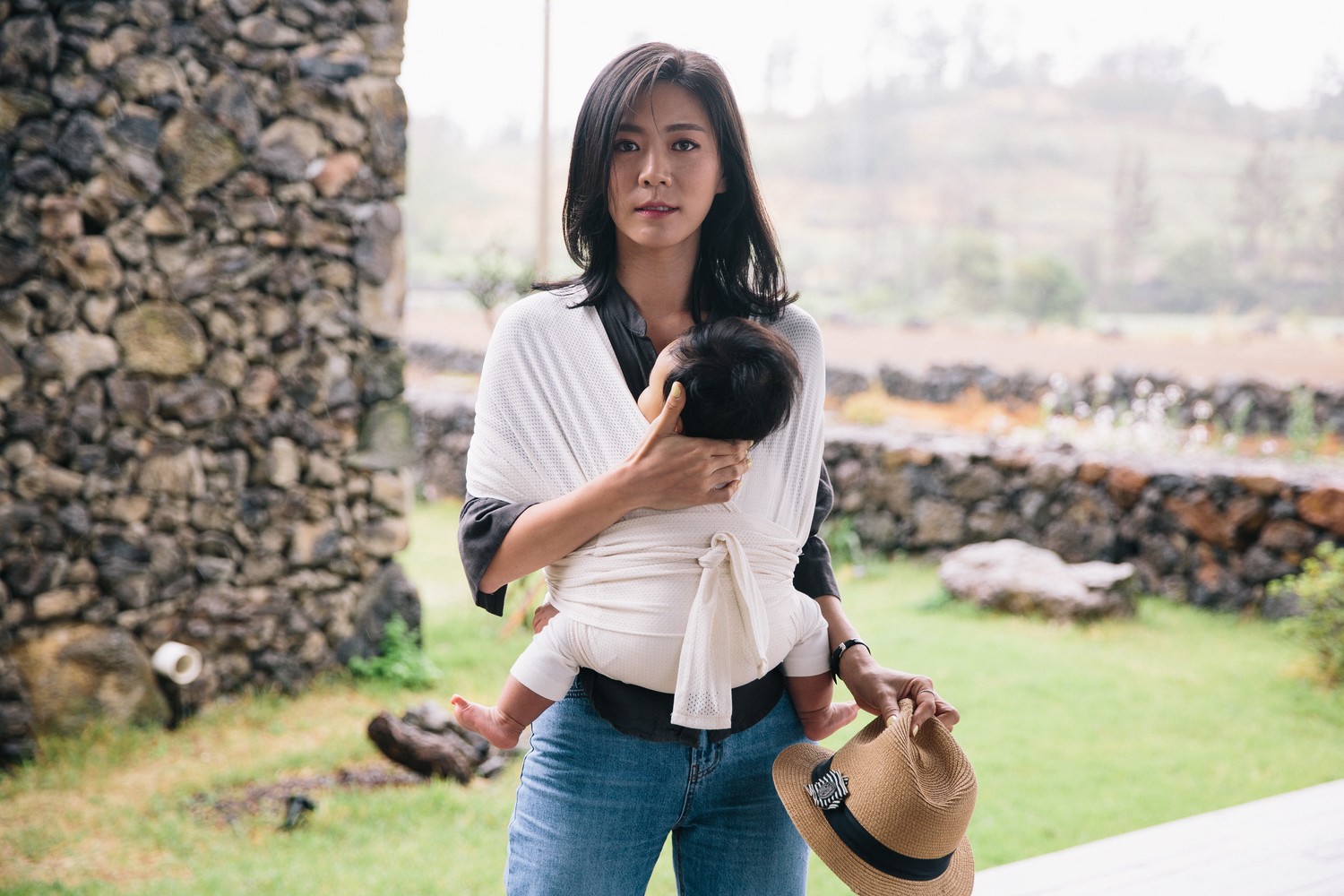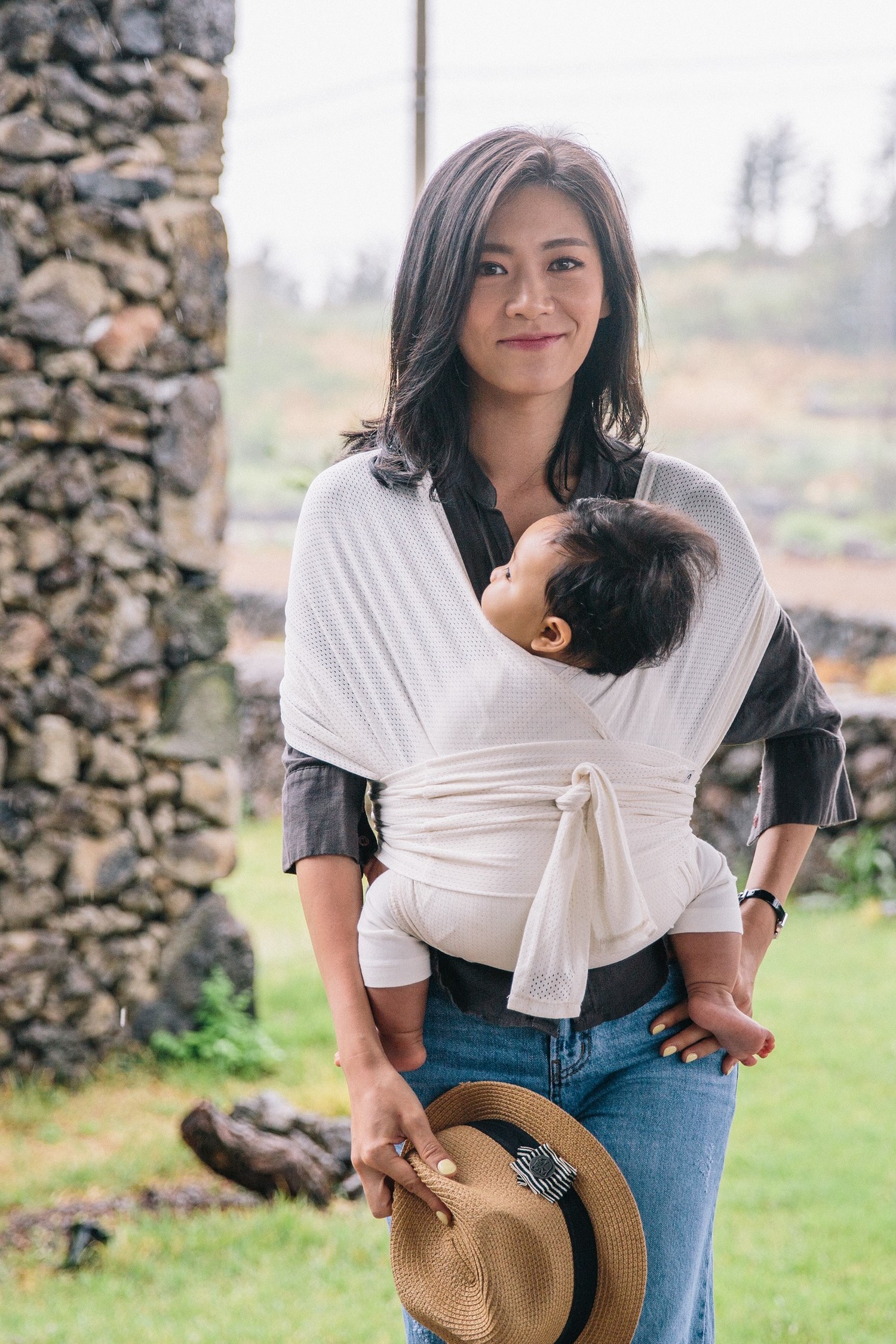 I hope every moment
you share with your baby this summer
becomes more pleasant.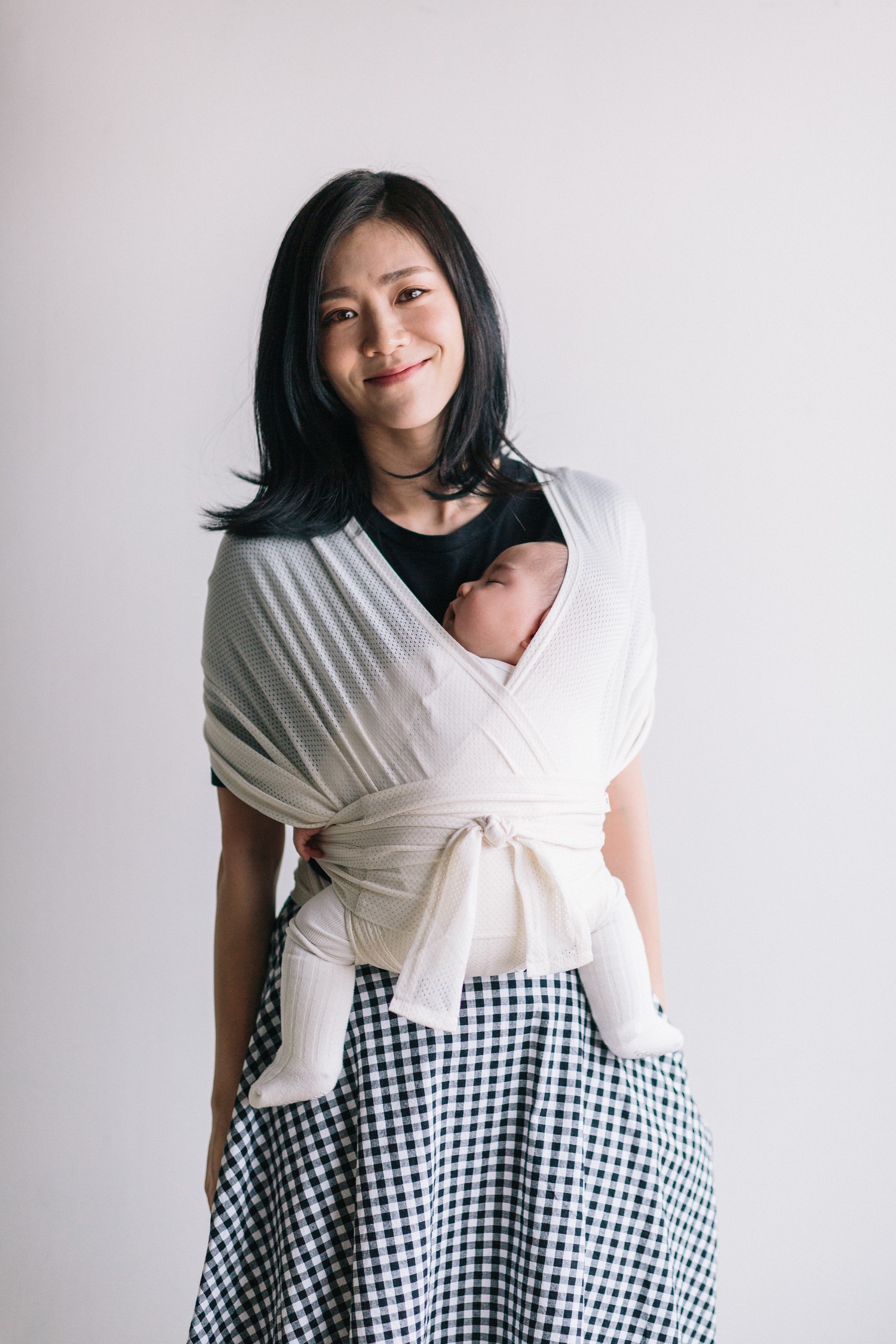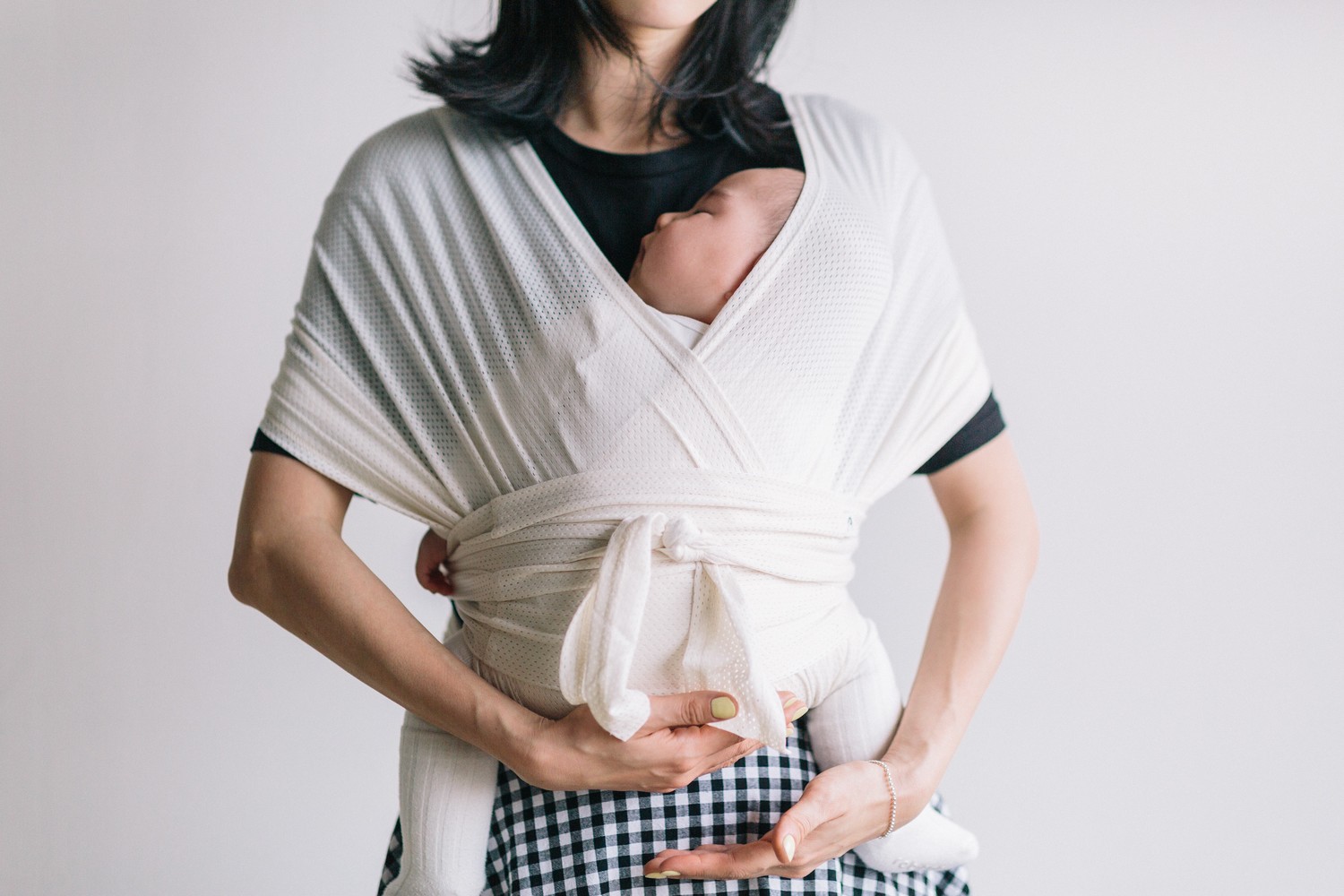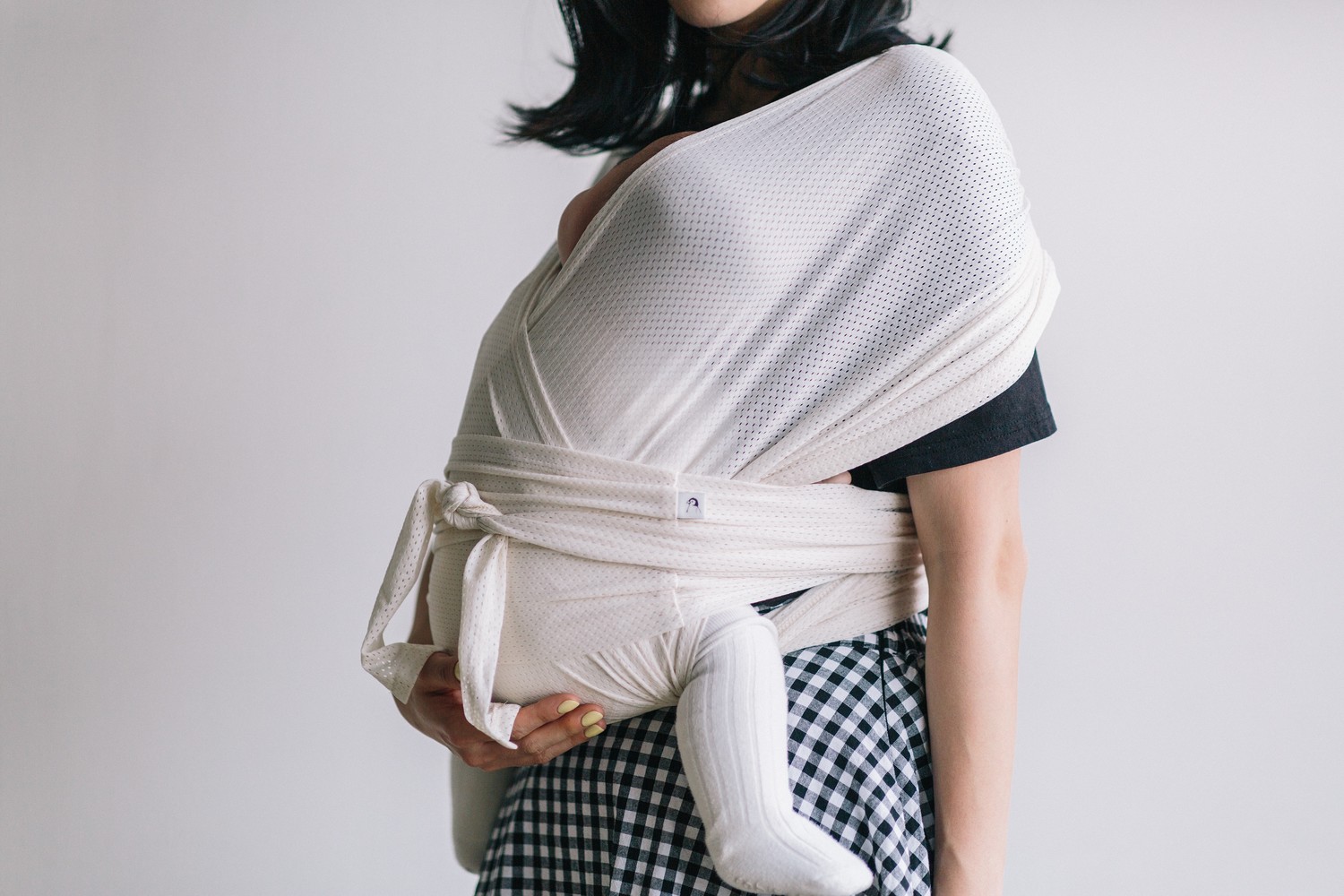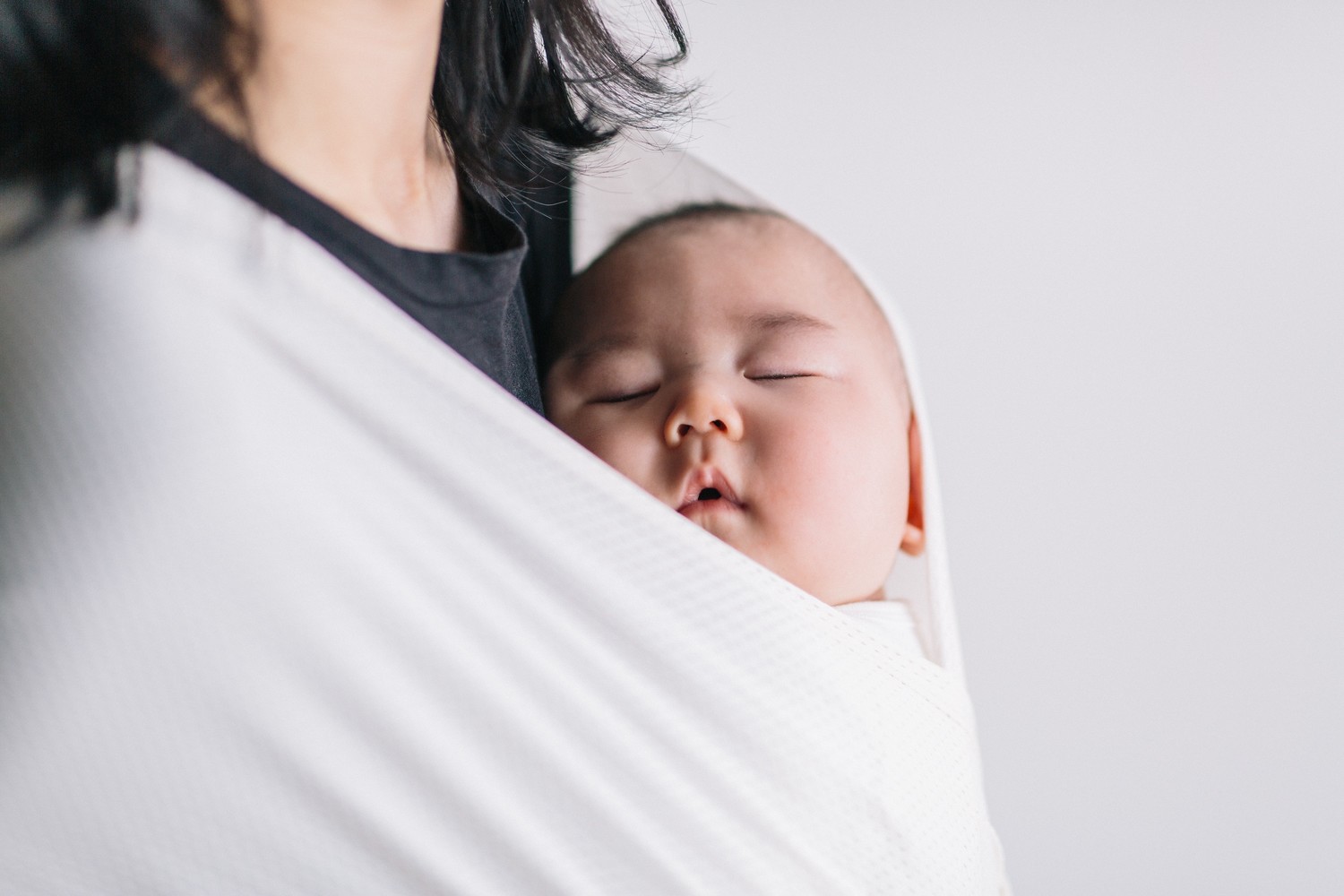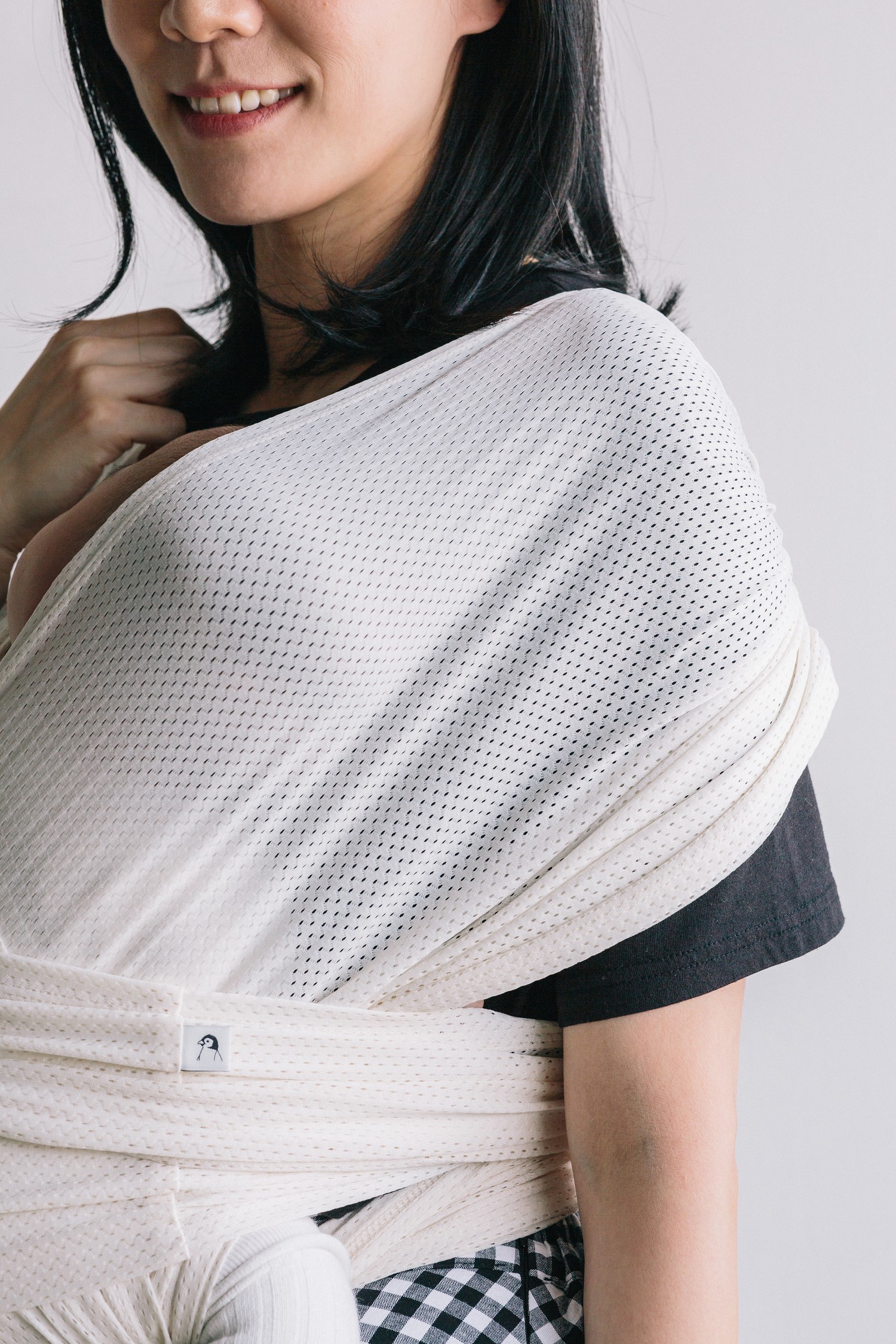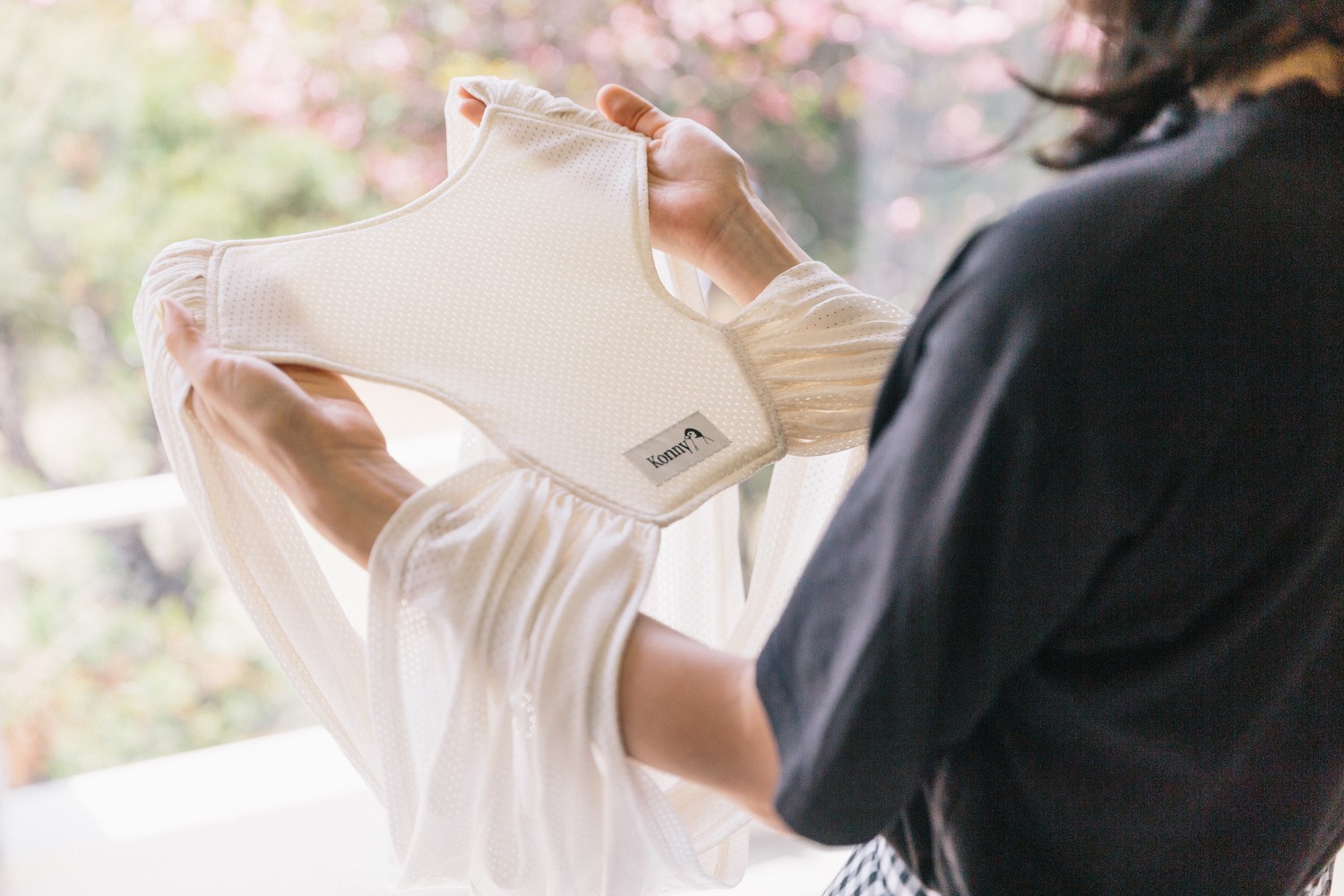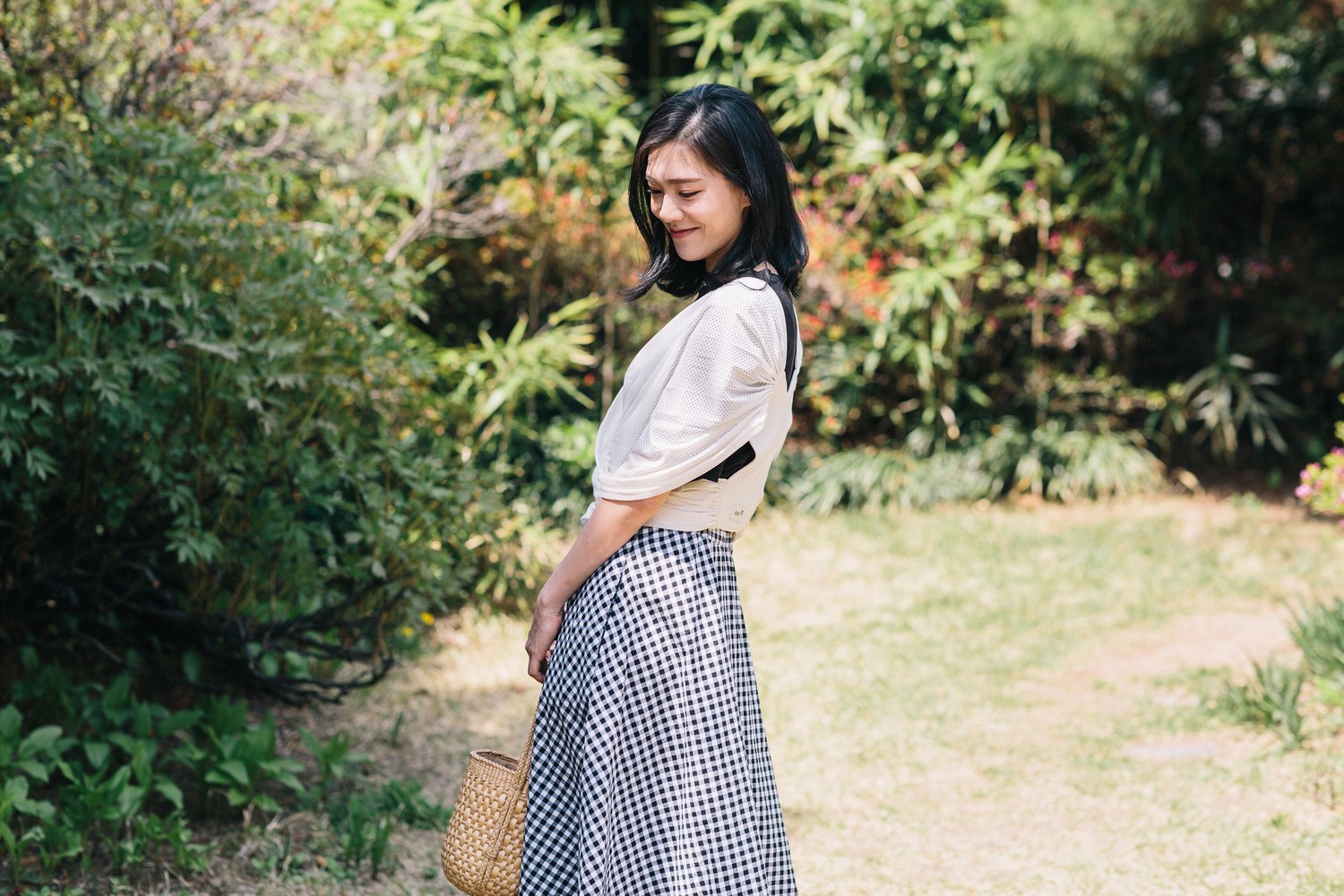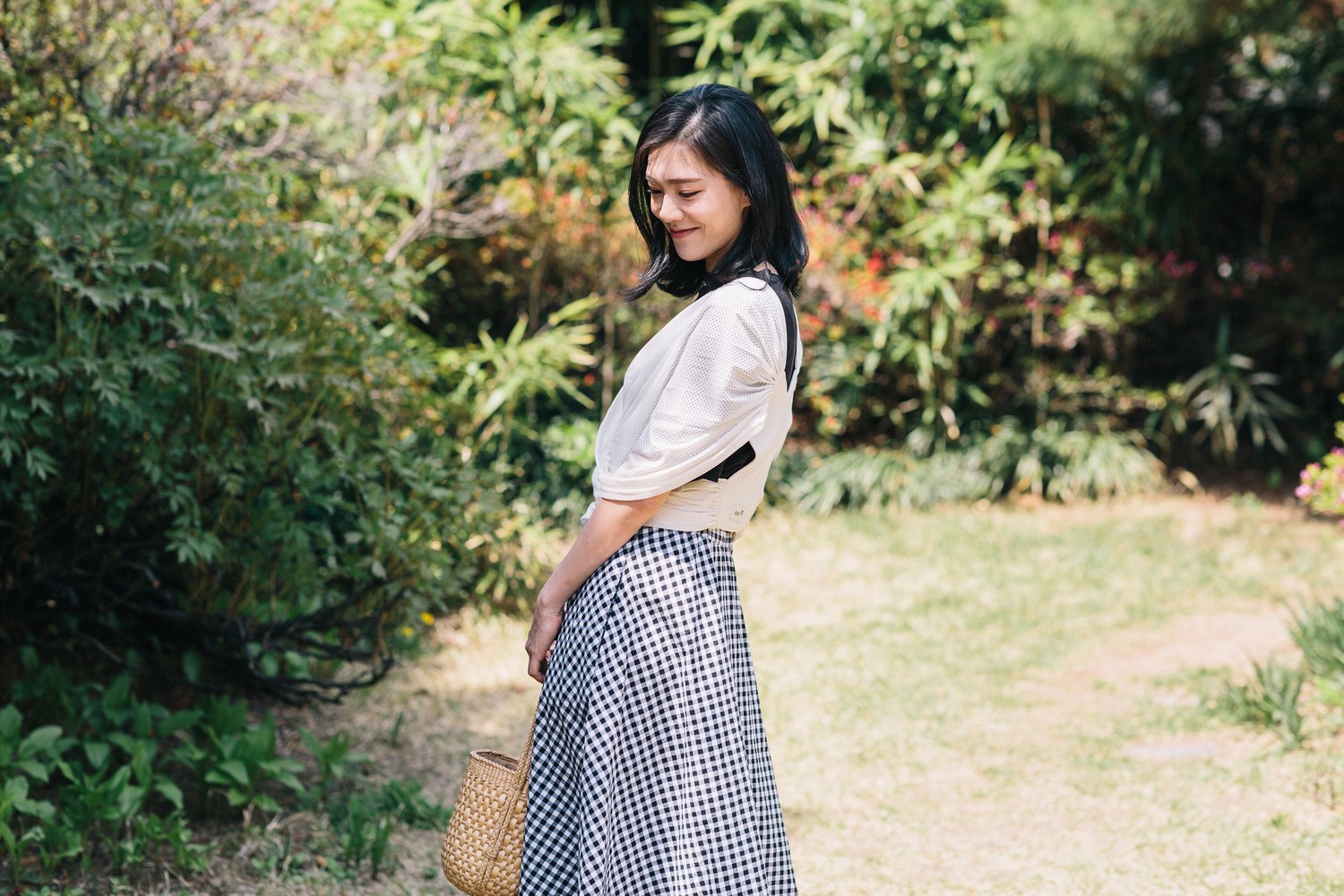 Shipment date is the next business day following the order date. Please be advised that orders placed on Fridays or before national holidays may require a few additional days before shipping. Kindly note that Konny operates based on KST, UTC+9.

※National Holidays in 2020: 1/24, 1/27, 4/15, 4/30, 5/1, 5/5, 9/30, 10/1, 10/2, 10/9, 12/25
---
Shipping Methods
Our primary courier is DHL which offers fast and trustworthy shipping services. It generally takes two to four business days for your order to be delivered.
Economy shipping takes ten to fifteen business days and it is available for the following countries;
Hong Kong, Indonesia, Malaysia, Philippines, Singapore, Taiwan, Thailand, the US, Vietnam
---
Order Tracking
Once your order has shipped, you will receive a confirmation e-mail with a tracking number. You can check the delivery status by entering the provided tracking number on the delivery couriers' websites.
---
Import Duties & Taxes
Orders shipped outside of Korea may be subject to import taxes, customs duties and fees levied by the destination country. Additional charges for customs clearance must be fulfilled by the recipient; Konny by Erin, Inc. has no control over these charges, nor can Konny by Erin predict what they may be.
Customs policies vary widely from country to country; you should contact your local customs office for more information. When customs clearance procedures are required, it can cause delays beyond our original delivery estimates.
Terms and conditions
All refunds and exchanges must be requested within 30 days. There are no additional fees for a return. However, customers have the financial responsibility for returns coming back to us. The shipping fee you paid for your order will not be refunded since the delivery service has been completed by the courier. For defective products, we will make a full refund.
Refunds will not be made in the following cases:
・Missing components (the baby carrier, outer sash, and eco-pouch)
・Worn, altered, or washed products
・Contaminated products
・Impurities like dusts found on the products
・Products in an unsellable condition
・NOTE! Returns that do not meet our requirements may be accepted at the discretion of Konny by Erin, Inc. and subject to a $10 return fee.
---
Special offer for an exchange order
If the carrier you purchased does not fit you correctly, do not hesitate to contact us. We offer free shipping to those who participate in a brief survey on sizing. Find us at the right bottom of this page.
NOTE! Customers have the financial responsibility for returns coming back to us.
---
How to initiate a return or exchange?
If you want to return your order, please follow the steps below. If you want to exchange, you will need to return the original product and place a new order.
Step 1. Fill out the return form here. (click!)
Step 2. Prepare the box for shipping.
Step 3. Ship your package using a trackable, insured shipping method. Konny by Erin, Inc. cannot accept responsibility for packages we do not ship. Please keep the tracking details for your records. 
You will receive an e-mail once your return has been processed. Please allow 5 business days from the time we receive your return for it to be processed.
---
Where do I send my return?
Please send your return to:
US and Canada
Address: 
7004 VAUGHN ROAD,
MONTGOMERY AL, USA
Postal Code: 36116
Name: Konny Returns
Tel: 334-730-5055
All other countries
Address: 
127 Jangmyeongsan-gil, 
Paju-si, Gyeonggi-do,
South Korea
Postal Code: 10864
Name: Konny Returns
Tel: 070-7864-0917 
---
Which courier should I use?
Customers have the financial responsibility for returns coming back to us. We strongly recommend using a traceable, insured shipping method in case of delay or loss. Please keep the tracking details for your records. 
---
When will I receive my refund?
The refund will be processed after your return passes inspection once arriving at our logistics center. Please allow up to five business days for the transaction to be reflected in your account. Refunds generally appear as credit amounts on the statement.
Height (cm or ft):
5.6 ft
Weight (kg or lbs):
155 lbs
Best baby carrier ever!
The reason why I write a review is because I used various baby carrier and recommend Konny to mothers.
My baby is 4 months old and weighs about 20 pounds. She has a lot of sleep struggles, and she has a back sensor, so I always hold it and shake her to sleep.
So my back, knees, shoulders...There's really got pain. I also put her in the Korean traditional baby carrier, "포대기," and the Omni 360 Baby Carrier All-In-One from Ergo Baby, which I bought before I got pregnant, and it was really uncomfortable and she hated them, so she couldn't do it for five minutes. I ordered Kony in desperation, but she likes it. I put her in the KONNY and it was very stable and I was able to use my hands freely. She hasn't slept in yet, but I'm grateful that my hands are free. My baby was really picky and sensitive, so I was worried, but now I can take my time with the Konny. I'm really really happy. Thanks so much, Konny!
True to size!
I was sceptical with the size chart at first since there are quite a number of feedback saying that the konny is too small but thankfully it wasnt.
I have seen a lot of ppl trying to sell their konny after using once or twice and mentioned that it is too small for them even though they bought the recommended size accordingly. If you think the konny is not the right size for you I would advise you to take a photo and send it to customer service so that they can review and advise if you are wearing it correctly.
The best thing about Konny is the material and how cooling it is. Simple to use and lightweight! My 7 week old sleeps almost immediately when in it. My only grouse is how the shoulder part rides up and I have to keep adjusting so that the material spreads out again. This takes a bit of getting used to and as i am wearing it more often now, I find that I dont have to do the adjusting as often.
Height (cm or ft):
5ft 3 in
Back and arm saver
This couldn't have come soon enough. My 27lb 10 mo old baby has been very sick and wants to be carried ALL THE TIME. I don't mind it at all but I wasn't able to get anything else done because of said fussy baby. As soon as my Konny (life saver) came in my husband helped me get our baby in it. It was instant calm for baby and back and arm pain relief for Mommy. I do recommend using the Konny size guide tool as I did not follow the recommended size and my baby fits but a little too snug. I will definitely be going to the recommended size for my next one. Thank you so much Konny! I recommend you to all my friends and family!
Height (cm or ft):
5ft2inches
Weight (kg or lbs):
100lbs
Wonderful baby carrier!
Konny baby carrier is my best carrier so far when looking at a wrap style one but way easier than the one size fits all that a person has to wrap so many times, this one is so fast and easy. I recommend it. I bought the nice original mint color one first and I love it and so I decided to get the summer one in charcoal color this time which I love too, just the material is a bit slippery but I love the breathable aspect. I also got this one for my 2nd child who is in her 6th month. I believe it stretches better to fit your baby if you start when baby is younger but it still works. Also, size tends to run small compared to American size so I normally wear some XS and some S but I went for the Small also this time and I believe it fits perfectly. From the instructions I believe if I took any smaller or bigger it would be wrong. Am so happy it arrived in a timely manner and it's great!
Too small!
I checked so many reviews that my height and weight should have size S but it's too small and material is not elastic. It's very good and easy to carry a baby but just too small . Guess I can only use for 3 months :(
Thanks for the comment. The baby's weight naturally stretches the fabric as you use the carrier. If it fits okay for now, you can keep using it for more than 3 months. Please do not hesitate to contact us if you need any assistance.
Height (cm or ft):
160 cm
Konny my bestfren
Eversince I bought konny carrier my life was so easy, my baby will sleep comfortably till I finish shop.. Thank you
So glad I kept it
I was sooooo excited to receive my Konny. A friend has the original but I opted for the summer fabric as it is hot and humid where I live.
When I first tried it on I was concerned about the size, maybe being too small and the fabric maybe not bring as stretchy as the original.
I decided that I wanted to swap to the original fabric.
I started the exchange process and found it very easy. I even contacted the customer help team and received a response in literally minutes.
Postage from Australia turned out to be super expensive so I decided not to do the swap and give my Summer Konny a go.
I've worn it 6 times now and every single time my baby has fallen asleep within 10 minutes! I can't believe it. The size turns out to be perfect and the fabric is nice and breathable.
My baby also spits up constantly so the fabric is great as I can give it a quick spot clean and it drys really quickly.
I used one of the other bigger clip on carriers with my first child and I am already finding my Konny to be 100 times more easier and convenient.
My only problem now is to decide whether to buy an original Konny for winter?
Thank you Konny. I am a massive fan.
I also have a suggestion to make: I feel like this product would be very popular in Australia, however the postage costs are very high and may put customers off. If there was an Australian based distribution centre this could possibly help with the logistics of returns and exchanges.
Nice!
Very easy and convenient to use but it's a little bit tight for me.
Love it!
I was super excited when the package arrived. This carrier checked all the boxes for me. It's aesthetic, lightweight, easy to wear and keeps both me and baby cool in the hot Australian summer. It takes a bit of practise to learn how to evenly distribute the baby's weight. The YouTube videos really helped. I don't feel any strain on my back or shoulders with both forward and rear facing positions and my 3 month old loves being able to see the world from a whole new perspective! Five stars from me ⭐️⭐️⭐️⭐️⭐️
Not happy
Bought this carrier and was so excited to use it but it did not work for me. It's hard to put the baby inside the carrier and it's tight. Material is not elastic. Size was given by the website. Not able to place baby forwardfacing. Not happy.
Sincere apologies for the inconvenience caused. Our size calculator utilizes a database built with real customer data and we continue to optimize it in order to provide the best sizing recommendation. However, since each person has a different figure, some people may not fit into the suggested size. We will continue to improve our sizing guidance process to satisfy our customers. You can of course exchange the size. Please allow us to assist you to find the best Konny size. I will reach out to you shortly.