The Konny baby carrier was made to meet the demands of today's young mothers and tackle the problems faced with other products. Most baby carriers are heavy, lack portability, and cause shoulder and neck pain. Most of them use Velcro to fasten, but its loud noise often startles the baby awake.
The Konny baby carrier perfectly reflects the lifestyle of young parents who have just started their time of pregnancy, childbirth, and childcare.
Light Weight

 

- As light as 160g, less than 1/4 of what other hip-seat baby carriers weigh
Compact Size

 

- Small and light enough to slip it in your purse
Stunning Design

 

- The utmost stylish way to hold your baby
Long Useful Life

 

- Can be used just like a hip-seat for all children up to a maximum weight of 20kg, from a newborn to a bigger child
Structural Comport

 

- Does not place all of the burden on your waist or shoulders
Let Your Child Sleep

 

- Has no plastic buckle or Velcro, letting your baby sleep tight
Guaranteed Quality - Acquired the KC (Korea Certification) mark for its high stability as a baby carrier
📦Giveaway

 

from Konny

 

- Every Konny baby carrier comes with the Outer Sash and the eco-pouch included.
[Important Notice]
Please read the PRODUCT DETAILS carefully before purchasing.
We will be restocking the items shortly. Please click here to get restock notifications.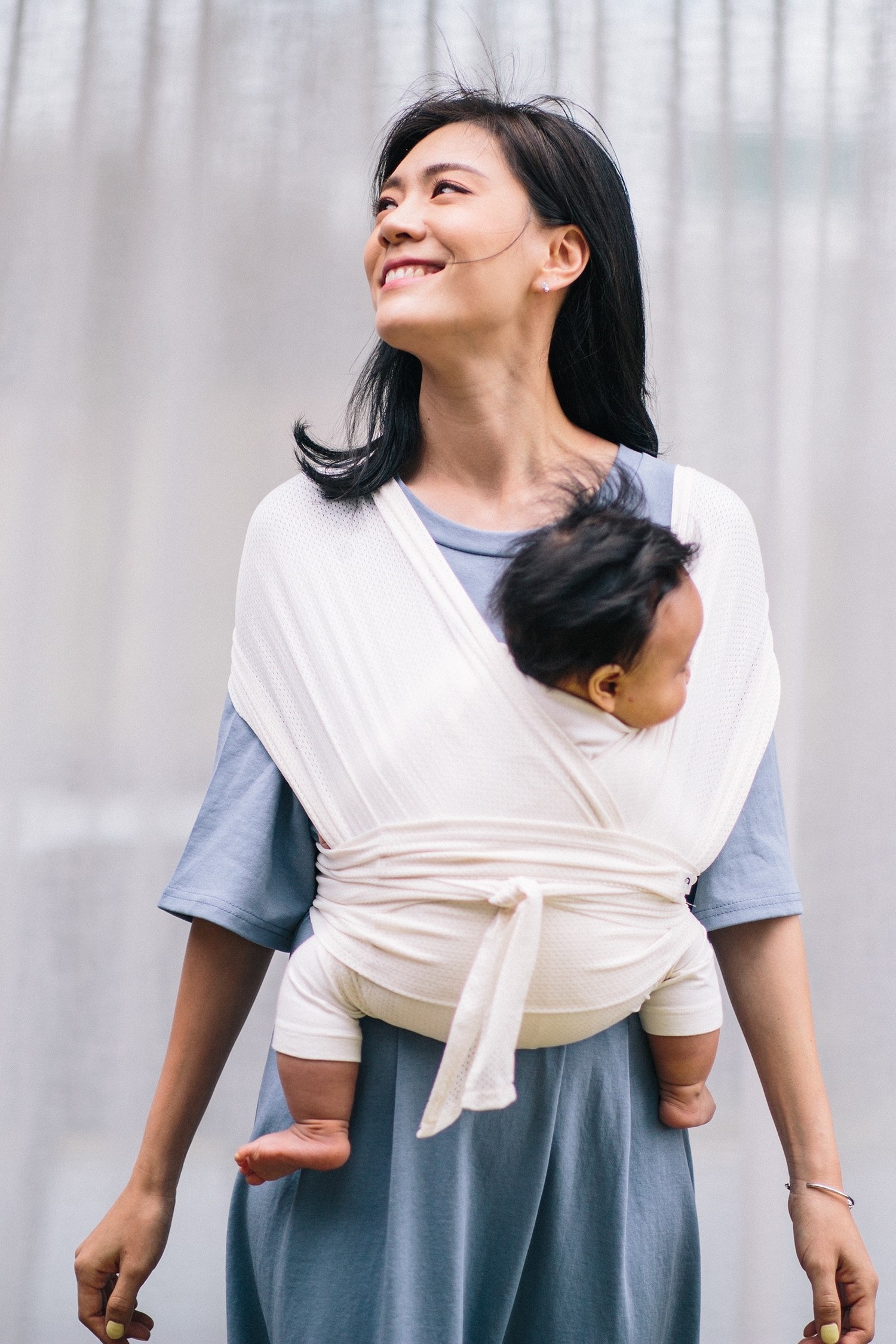 /

You'd already feel cool, simply
by looking at it
Konny Baby Carrier Summer
"Cream"

Scorching summer
It's a color that will make you feel refreshed
simply by looking at it.

It classically matches with every outfit
as it is a subdued cream,
not a blue-ish fluorescent cream
that could go out of style.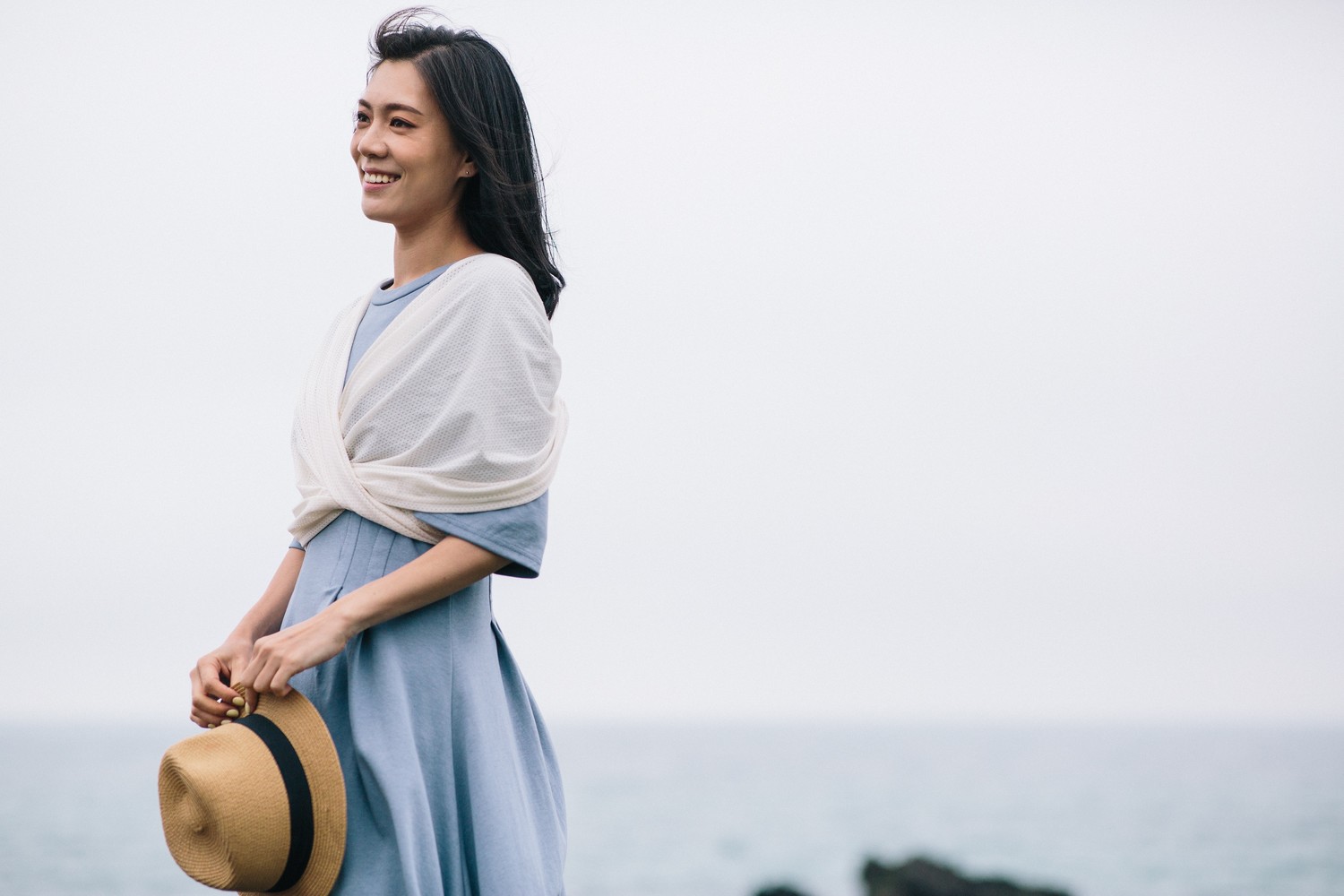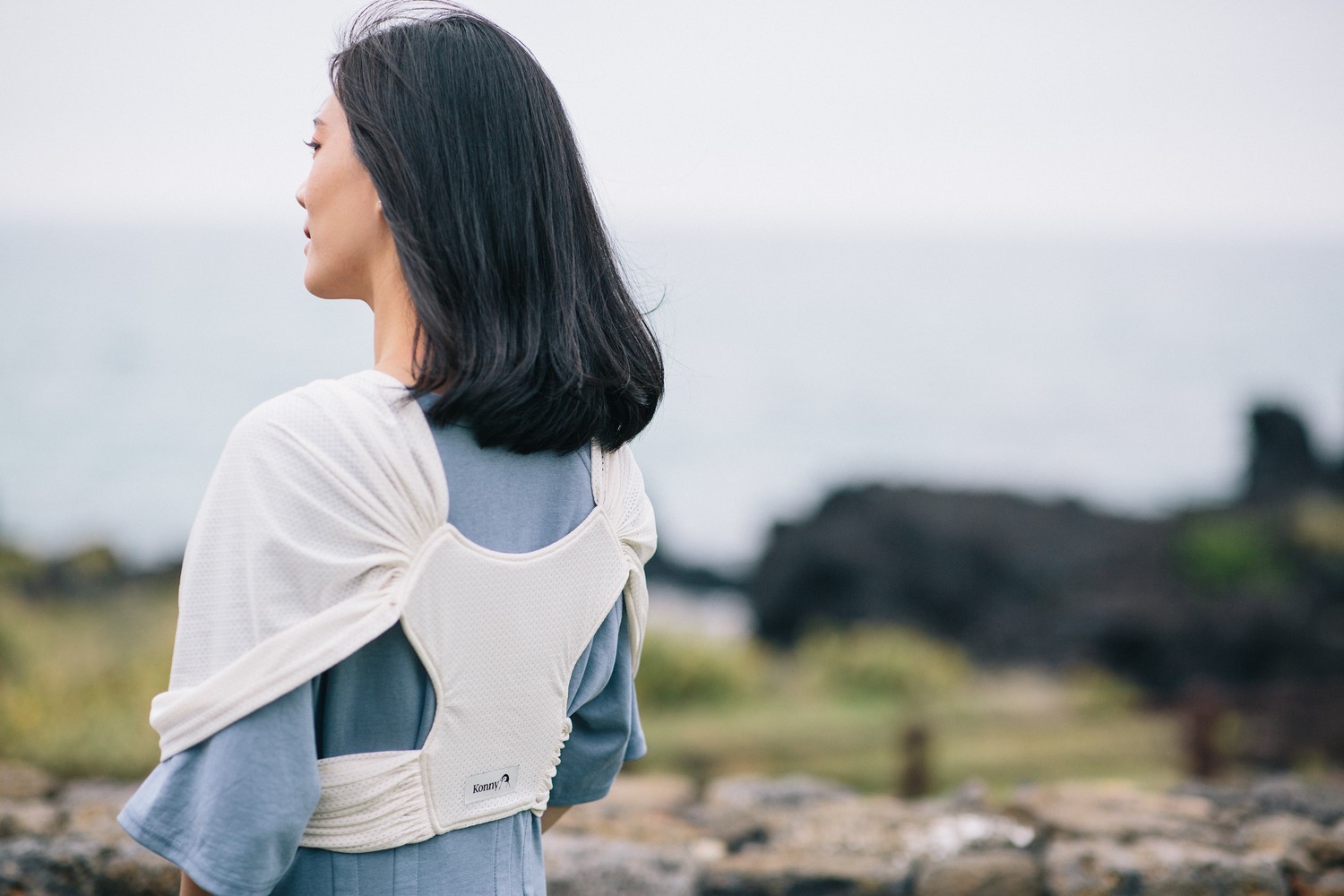 /

When you go out with your baby,
you most likely keep wearing the baby carrier
as if it is part of your outfit.

So, I thought it would be nice to choose the color
that looks pretty even when you're not carrying a baby.

The color that brightens up your face
even without any makeup.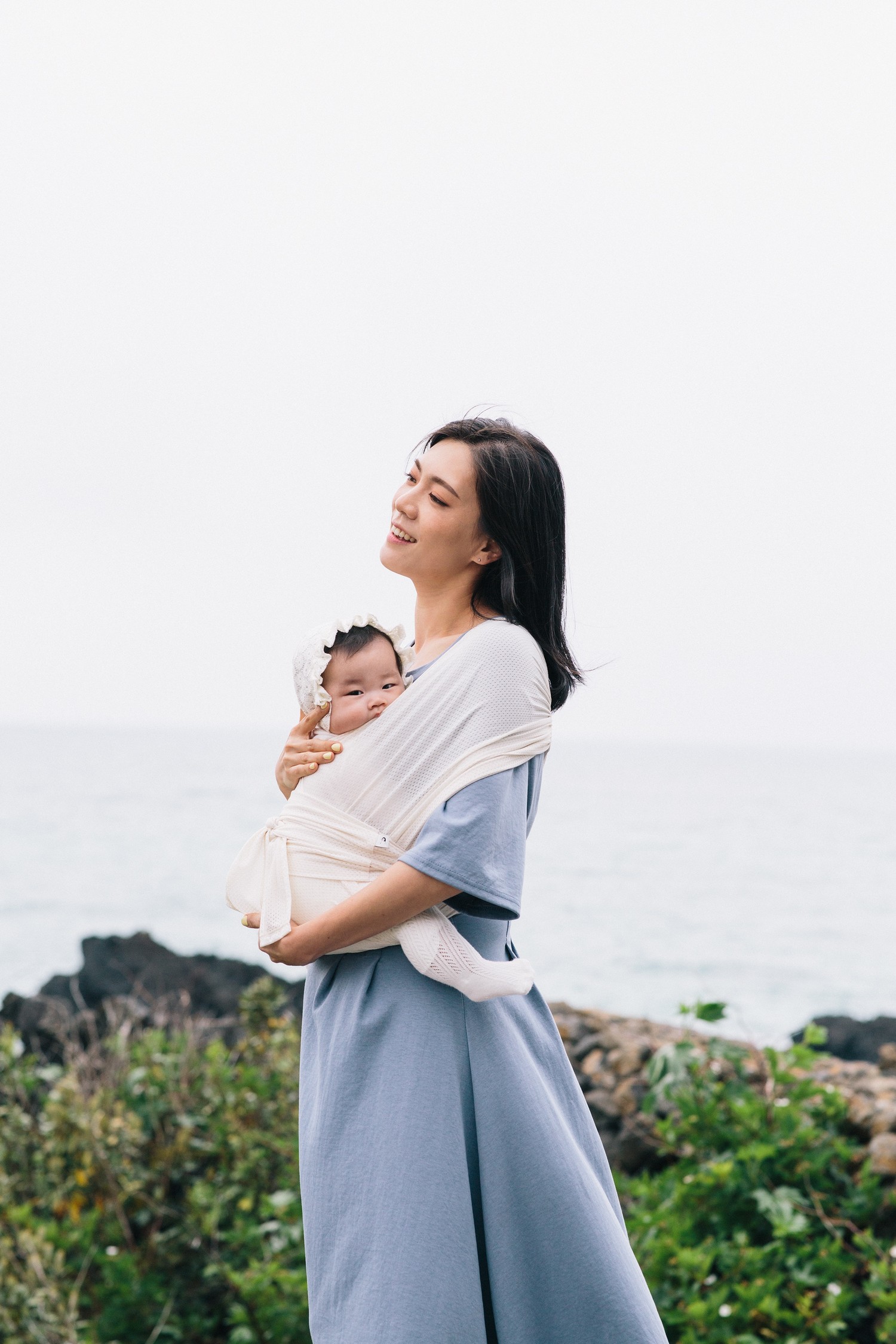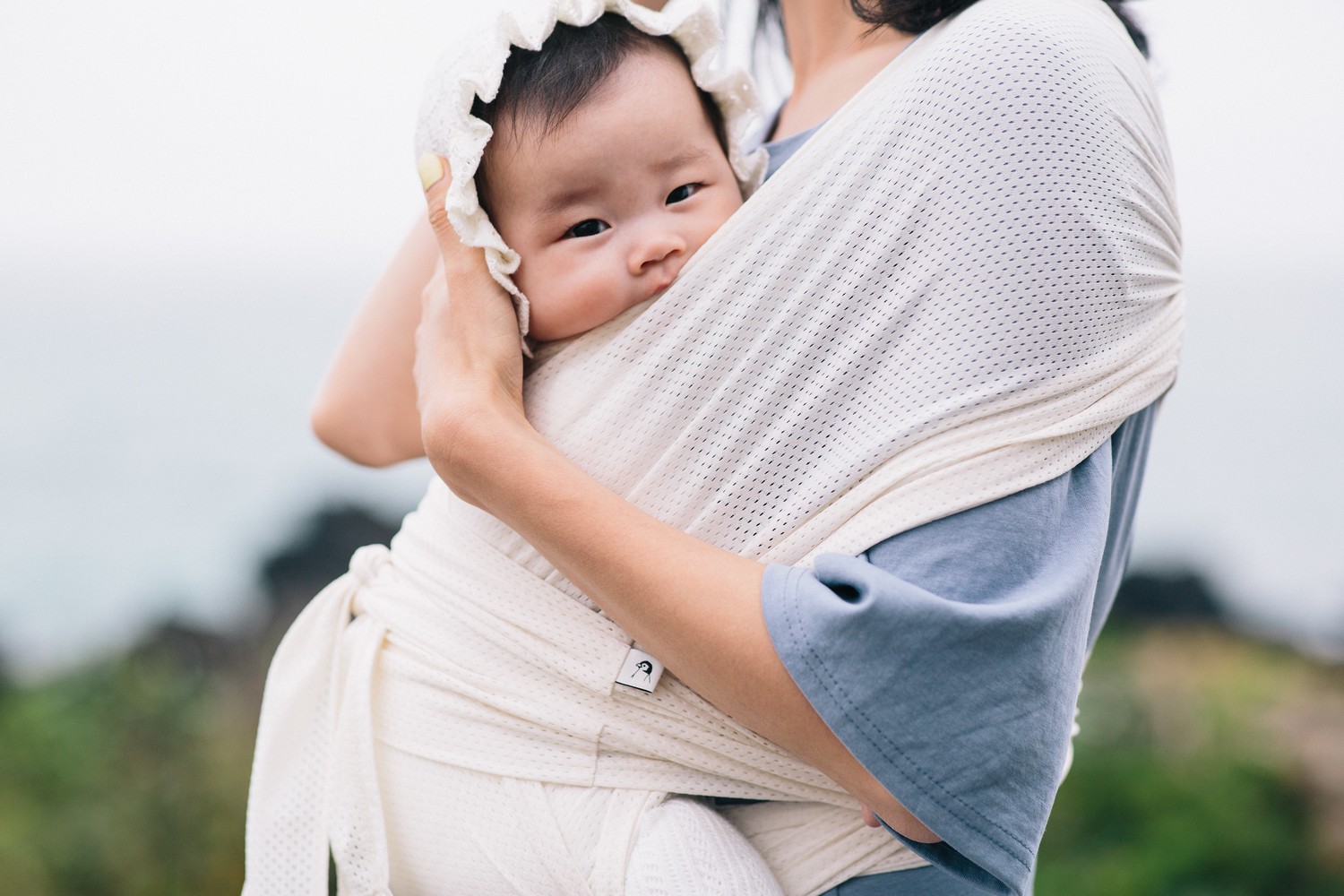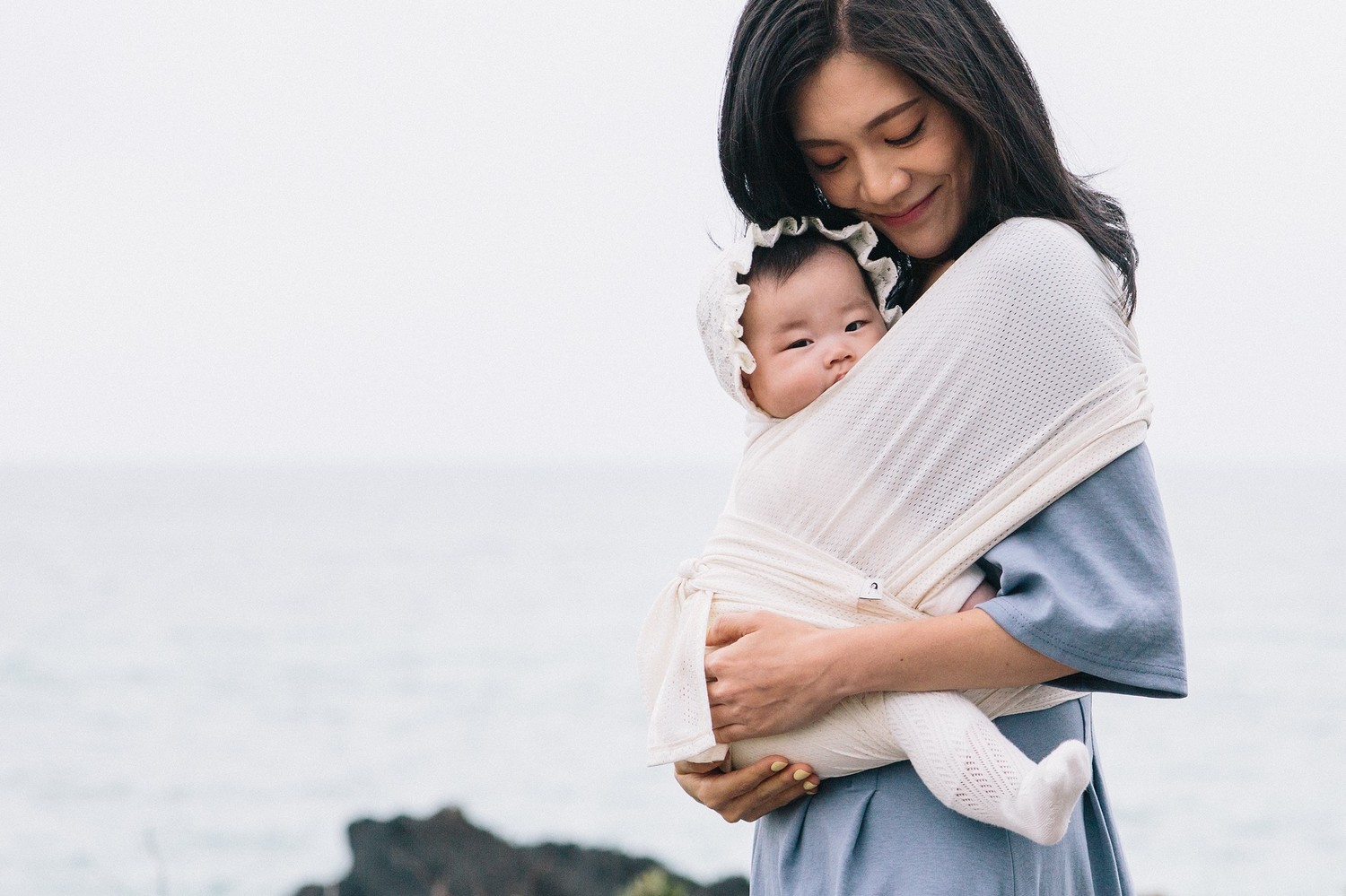 /

Some say, "the baby carrier completes your fashion."
But when the color of the baby carrier stands out
too much, it makes it more difficult
to wear an outfit in matching colors.

Whether it is feminine or casual,
you should be able to dress up
based on your daily mood.
Do not let the baby carrier get
in the way of your styling choices.

Cute and light baby carrier in Cream
will be your accessory
that completes your fashion.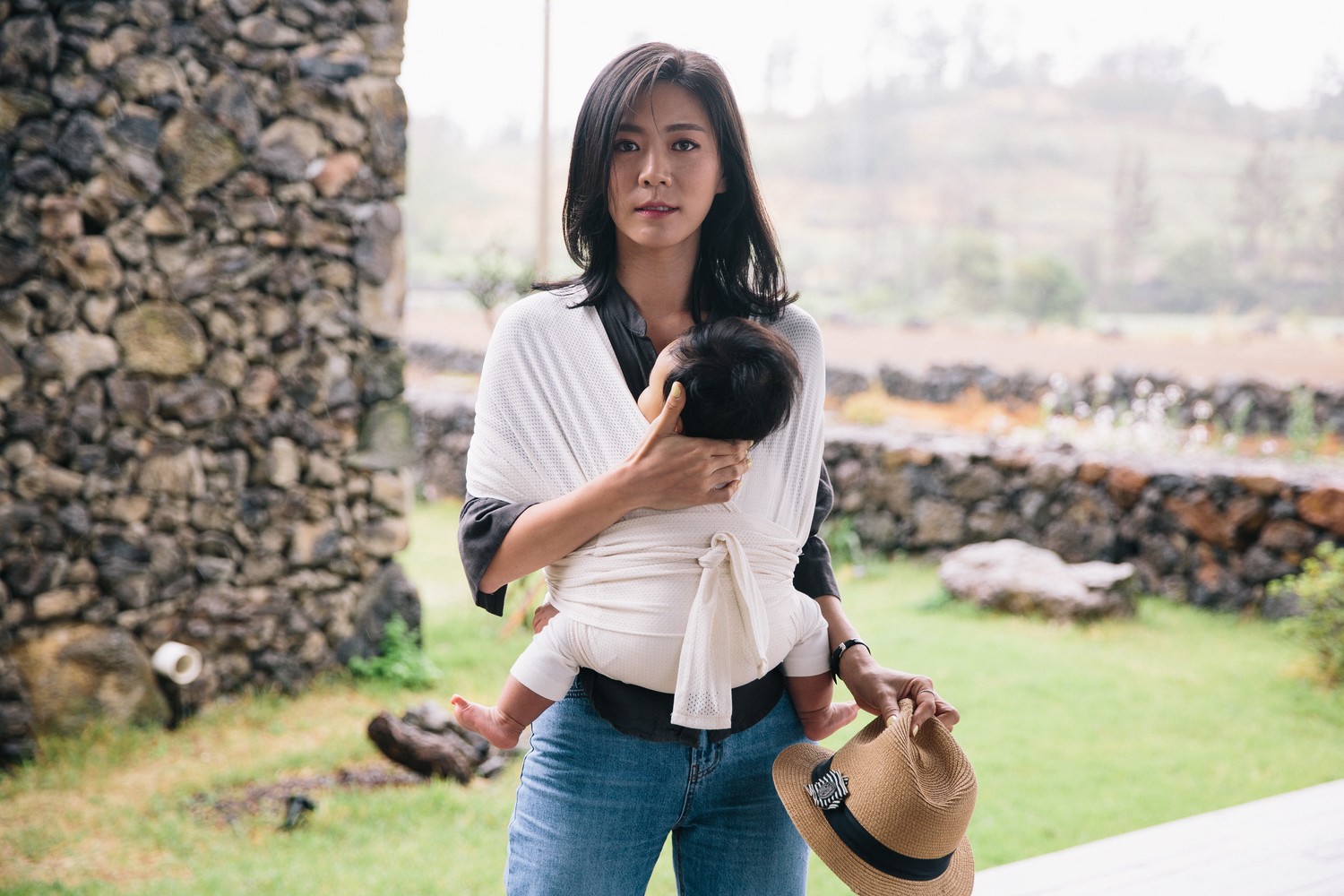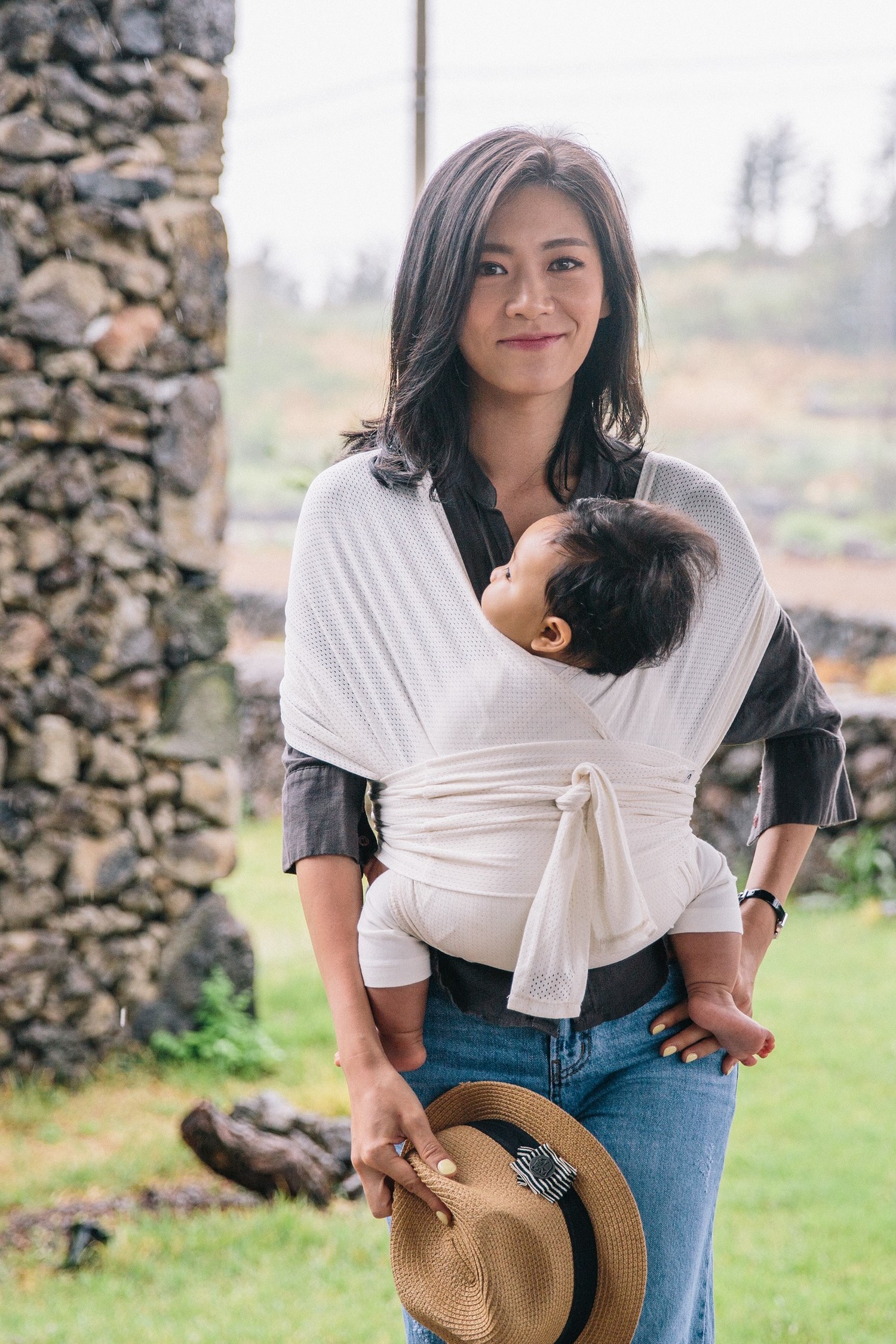 I hope every moment
you share with your baby this summer
becomes more pleasant.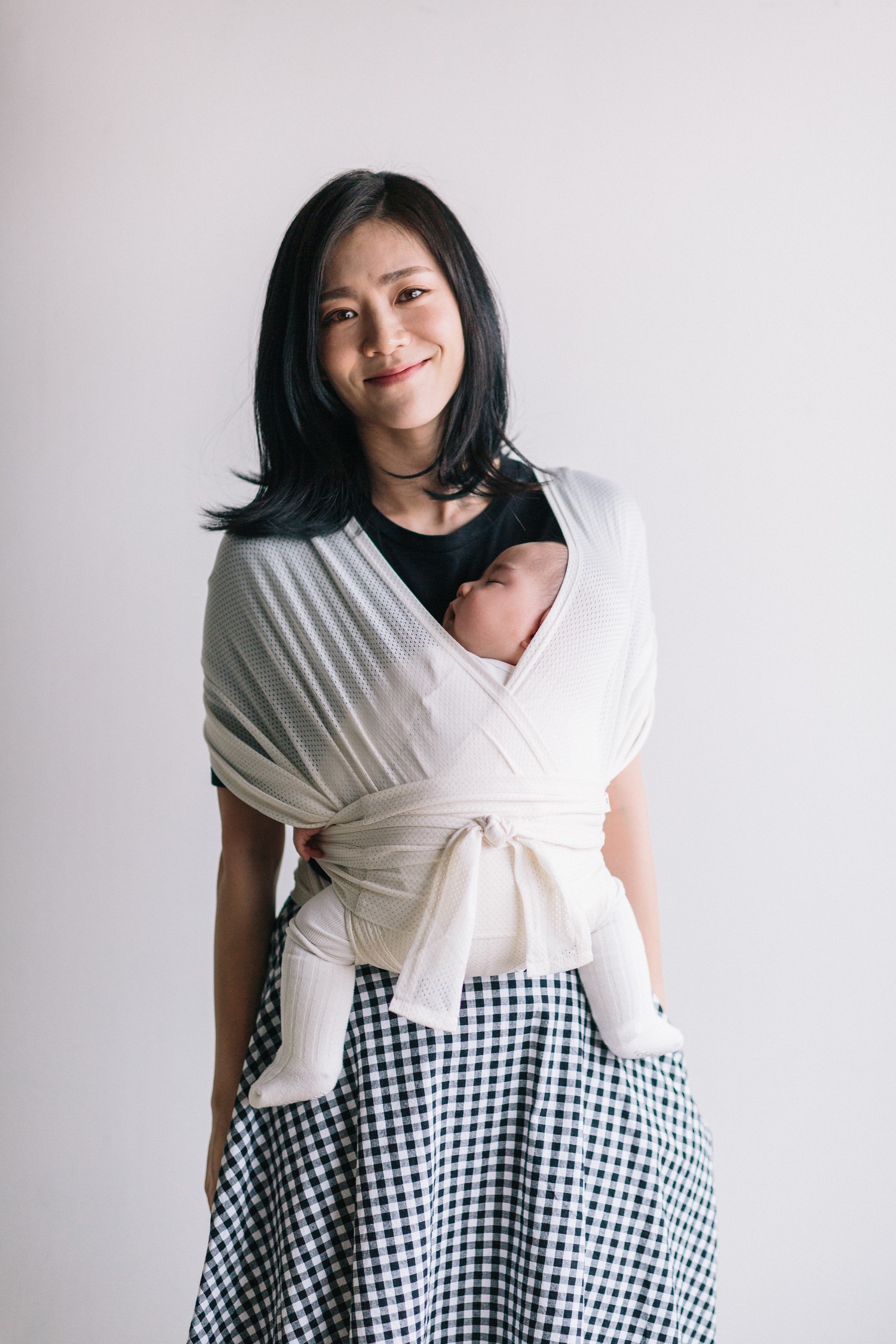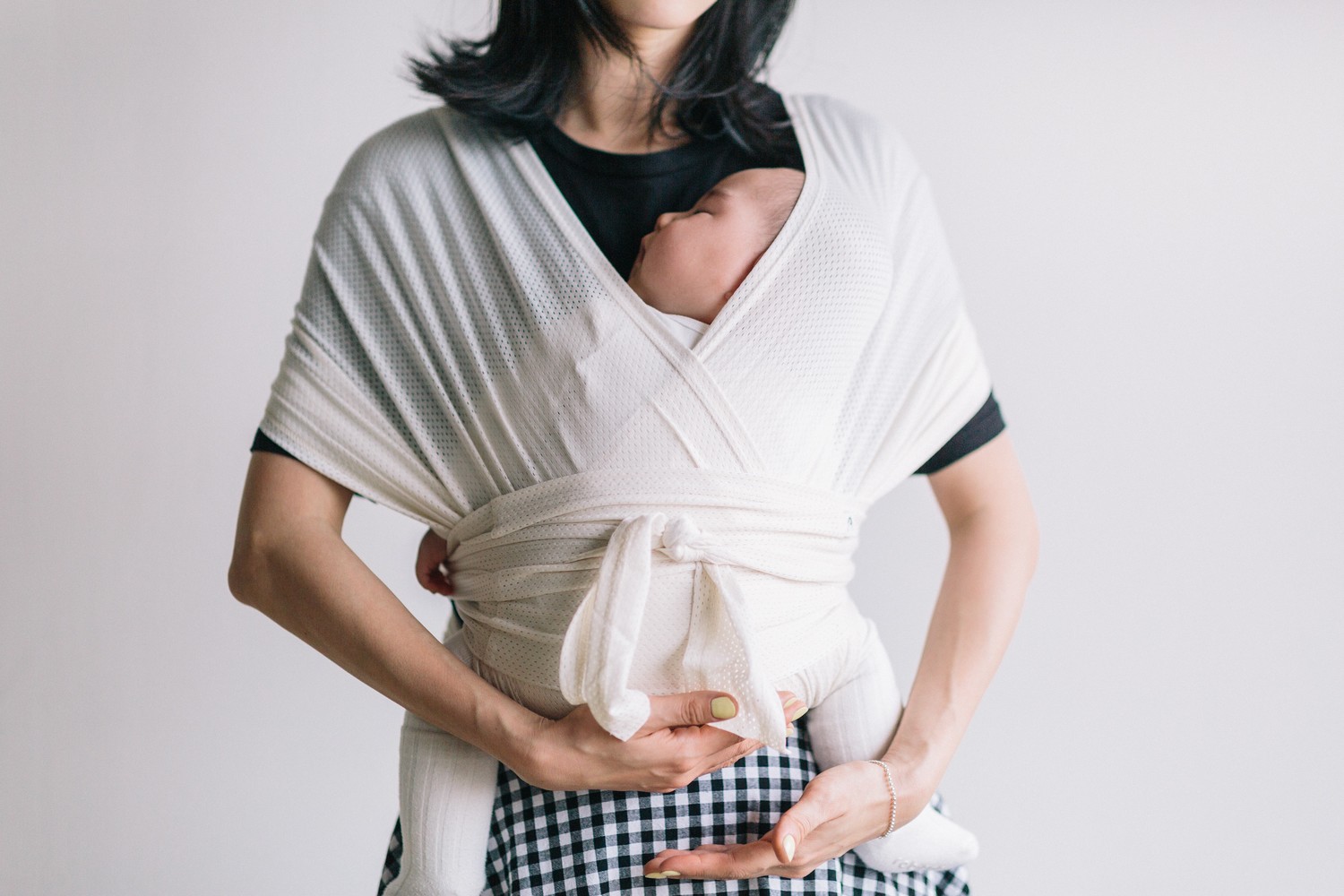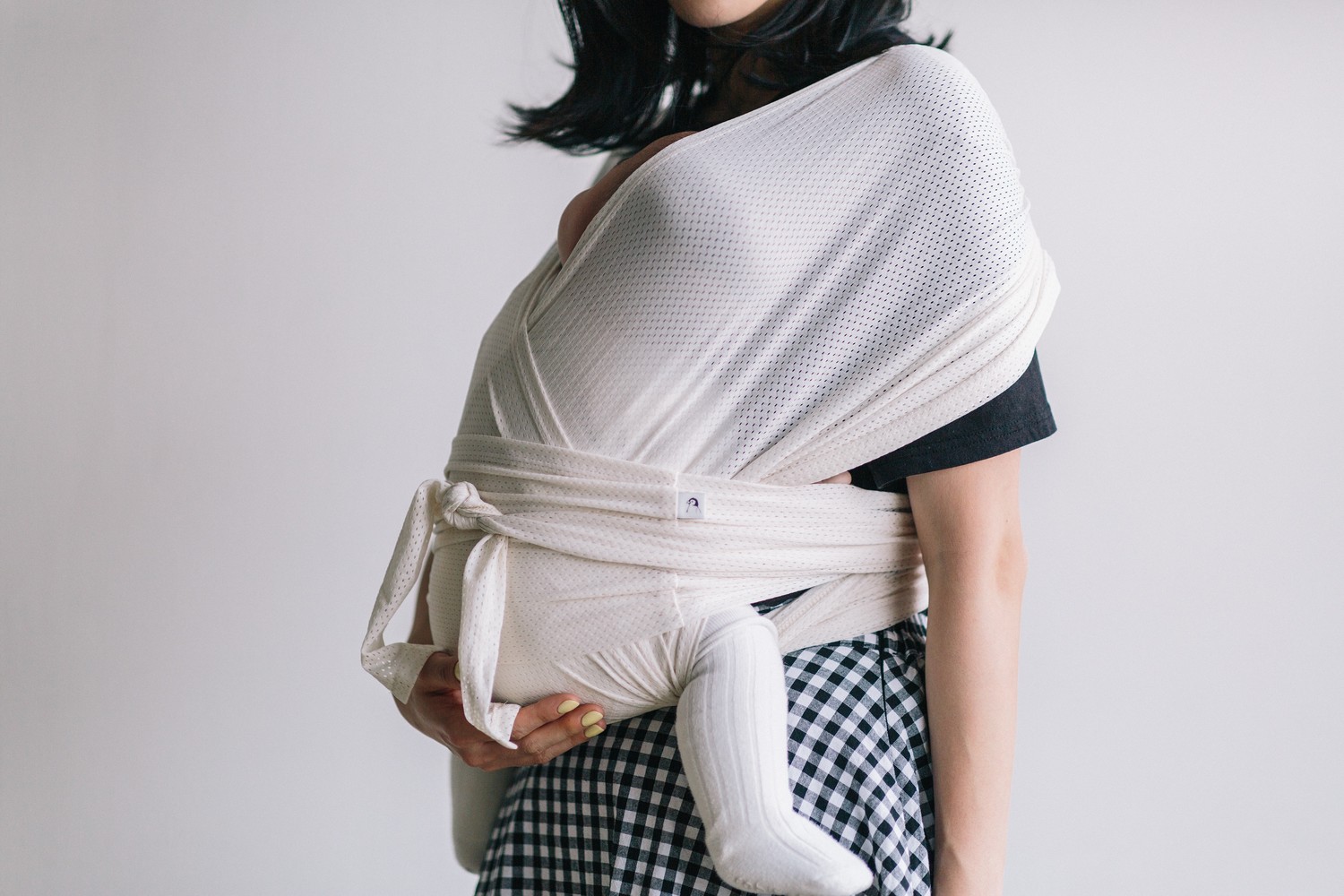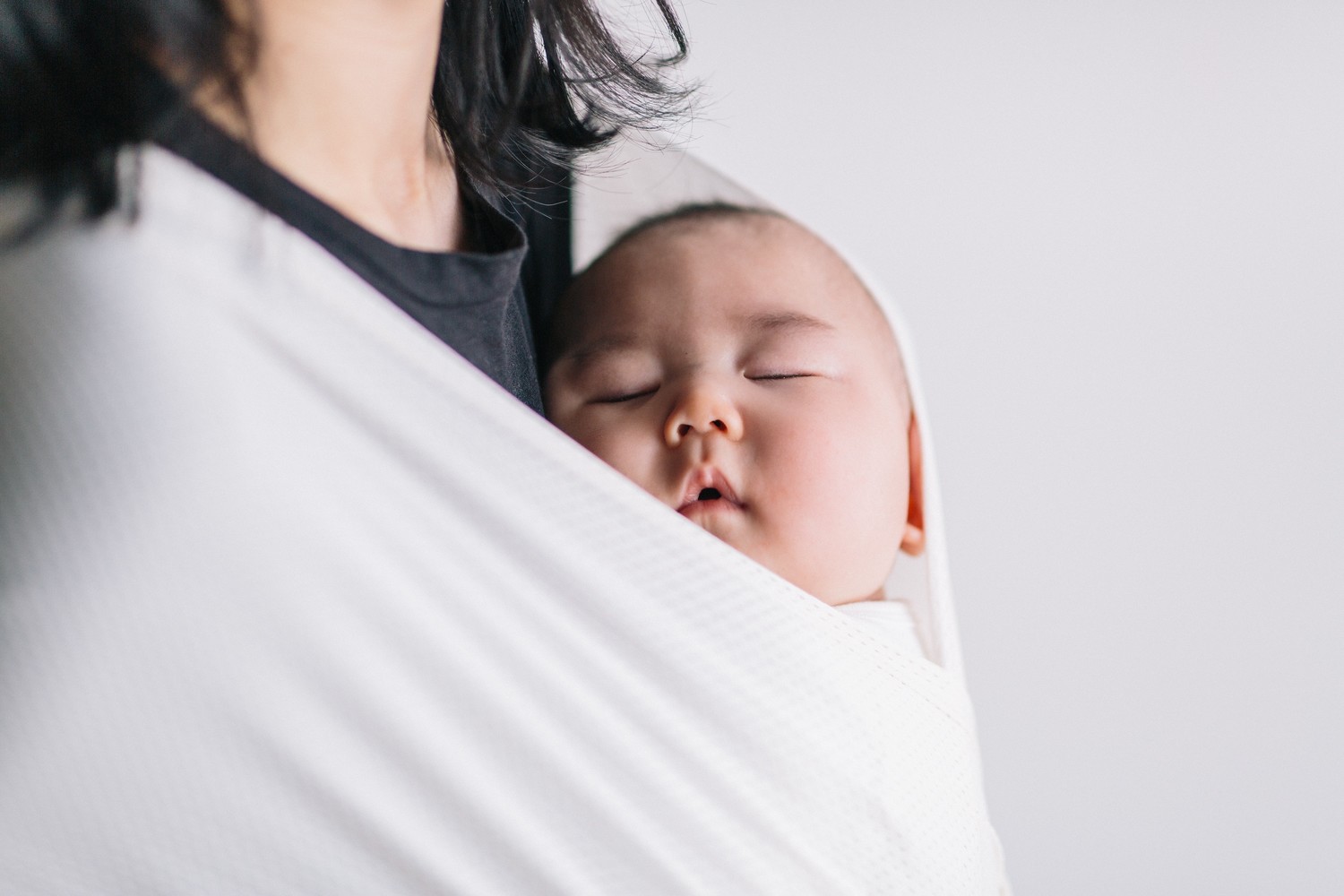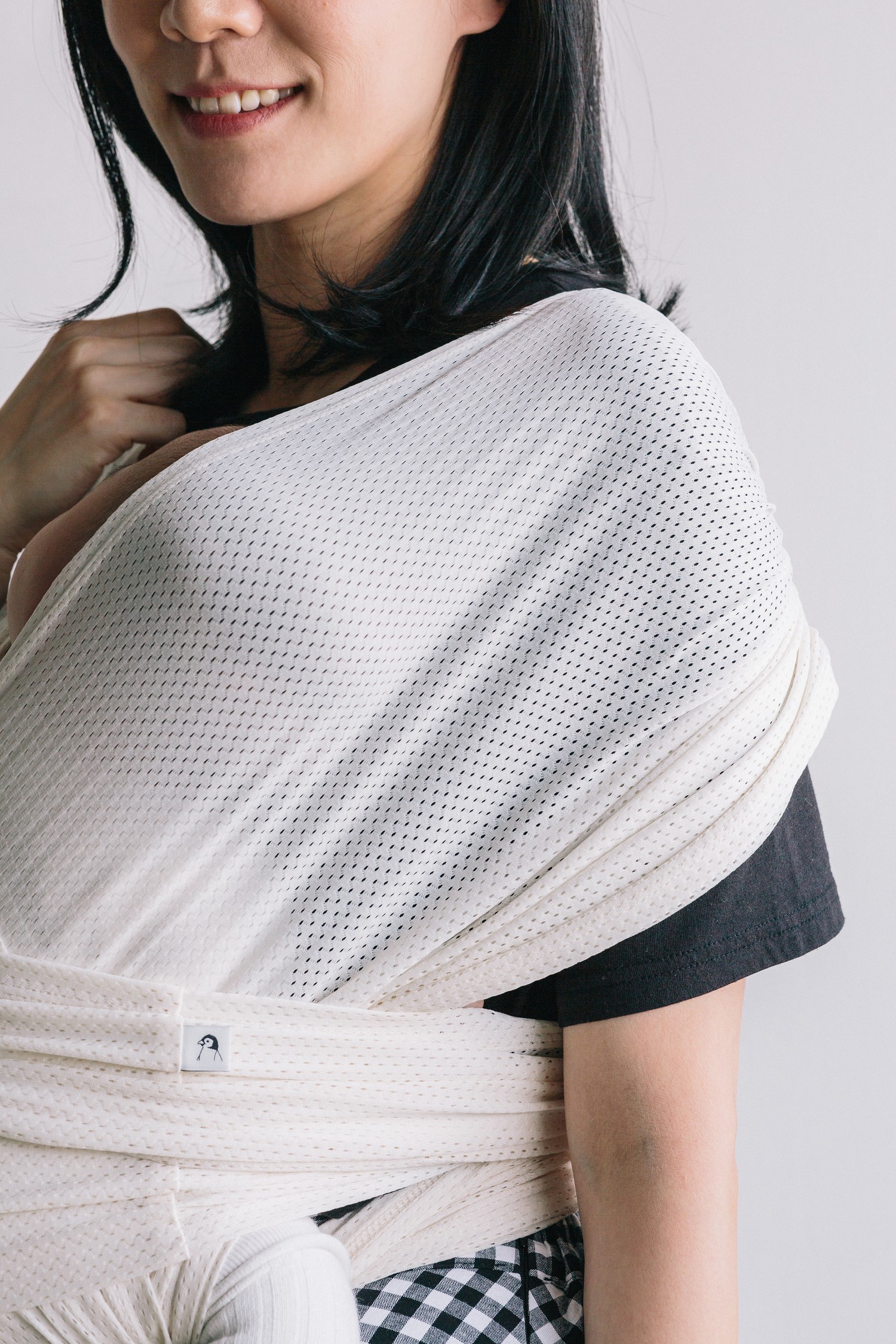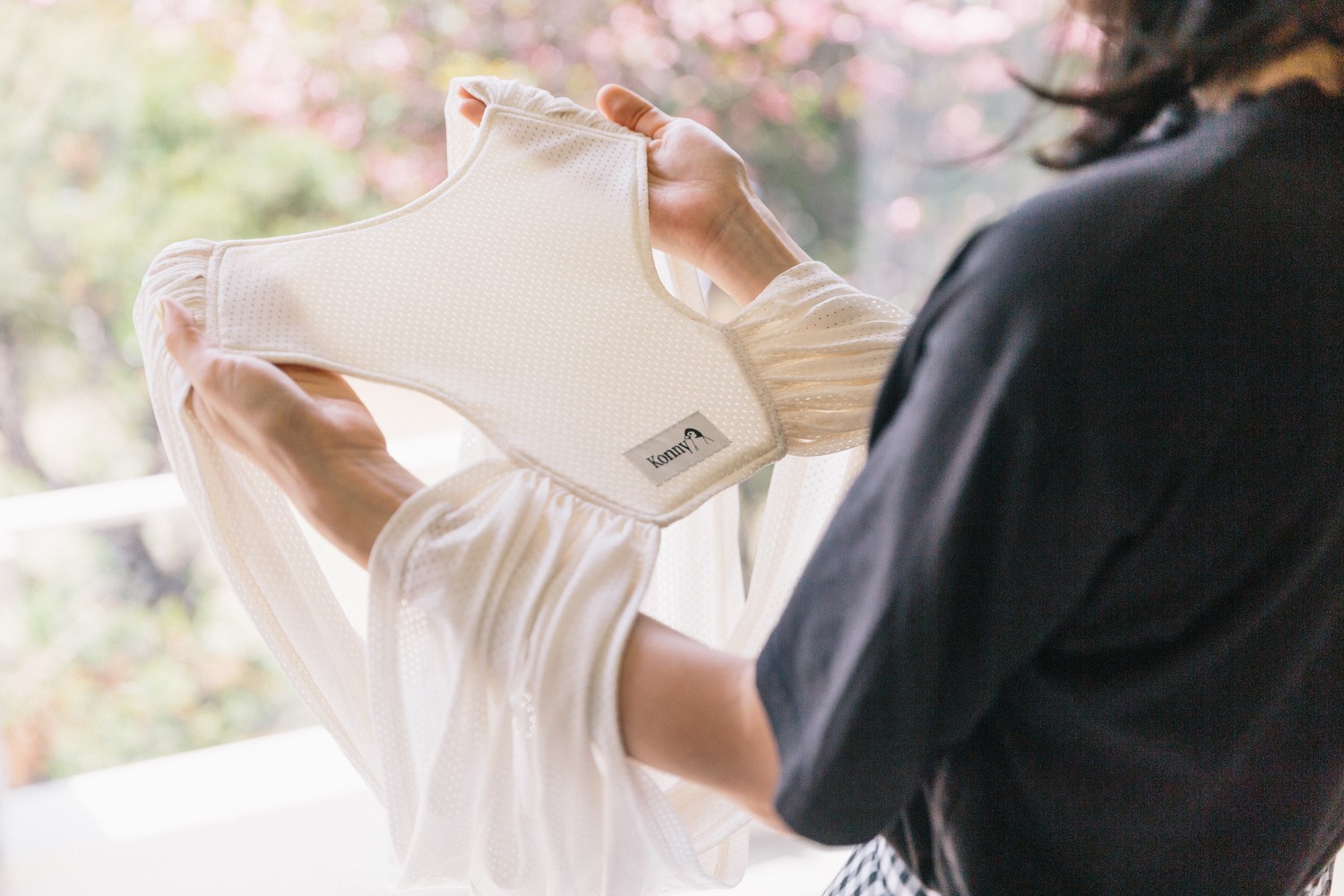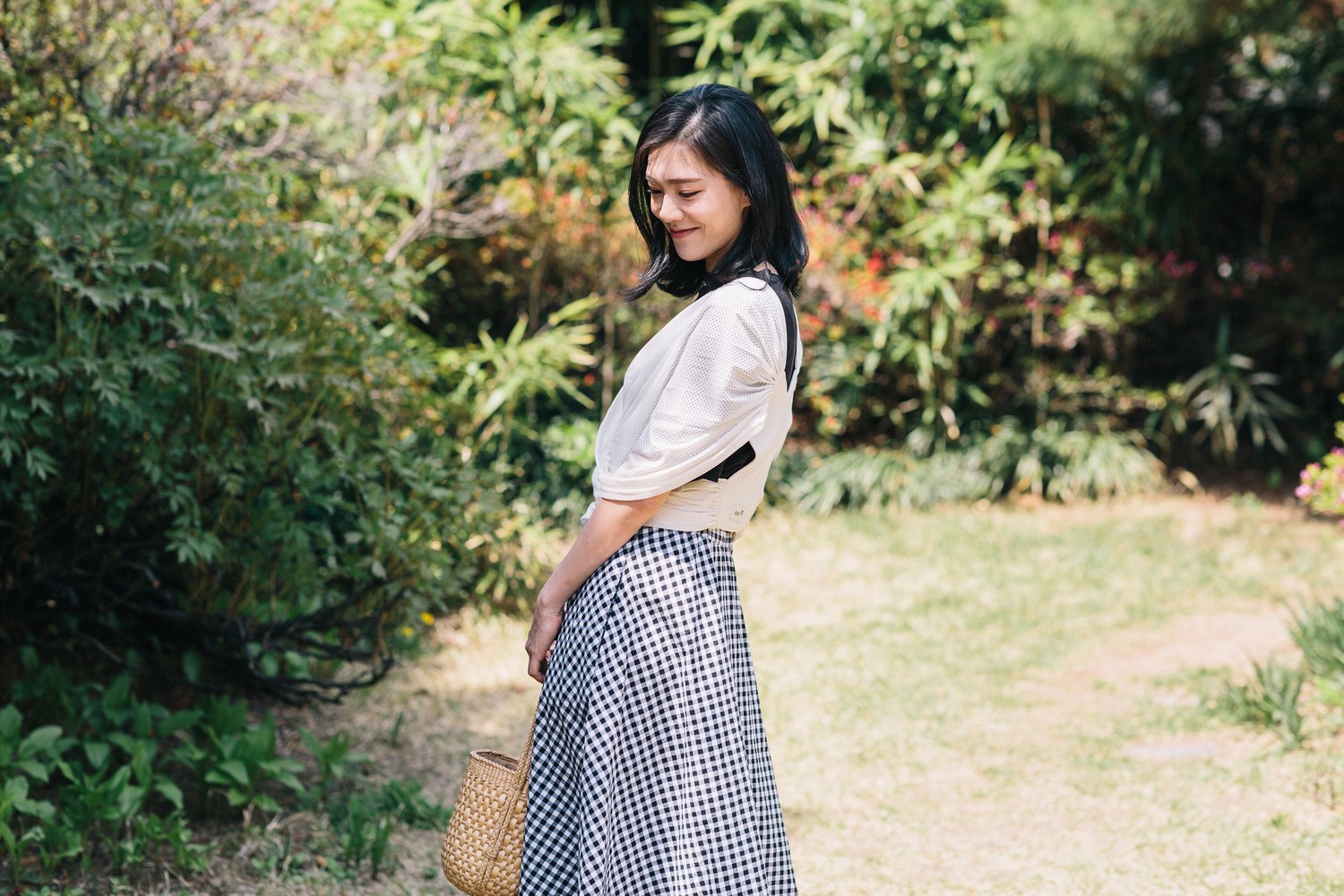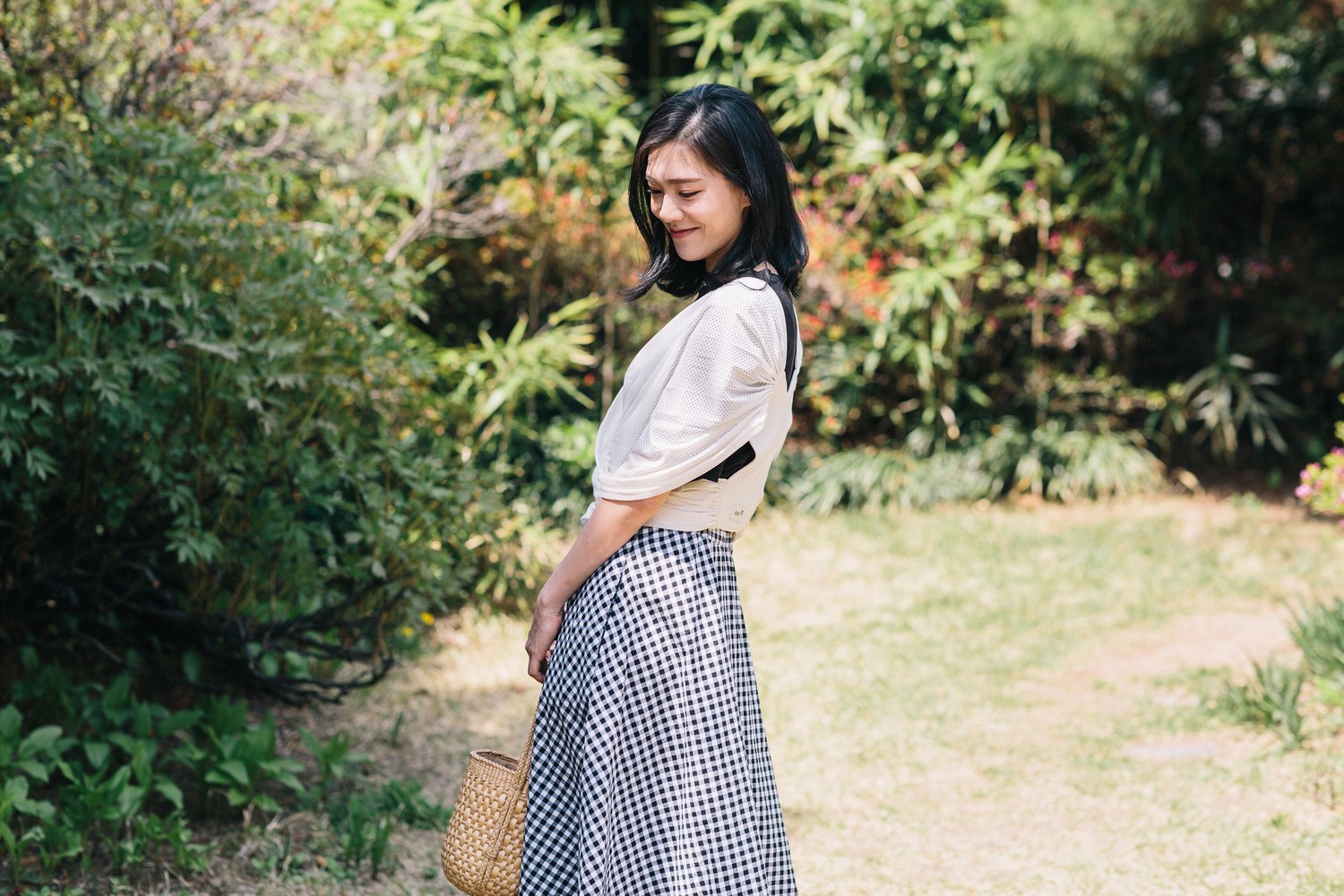 How To Wear the Konny Baby Carrier?
Holding a Newborn Baby Tutorial
Baby Wearing Tutorial
Facing Outward Tutorial
Putting Down Tutorial
If you have any questions about the product, please email at help@konnybaby.com We'll respond to your inquiry as quickly as possible. You can learn more about the Konny baby carrier on Instagram @konny.baby
Q. Do I need to purchase a larger size when the baby grows up?
As the baby's weight increases, the fabric containing spandex stretches accordingly. Therefore, you should purchase the tight enough size from the beginning to use it in a same fit when the baby grows up.
Q. Can mom and dad share the carrier?
Parents won't be able to share the carrier, unless their sizes are the same. If you purchase the product in accordance with one parent's size, the other parent may experience discomfort; if you purchase about the middle size for both parents, both may experience discomfort. Try buying one in accordance with the size of one parent. If the baby enjoys the time in the Konny baby carrier, then consider making an additional purchase.
Q. As a dad, how can I choose the size?
For men, a person who is 178cm tall, weighs 71kg and with a chest size of 90cm, normally wears Large (L). Some of those who are shorter or lighter say Medium (M) fits them nicely. If you put on some weight around your waist, are taller than 180cm or have a bigger upper body, we recommend that you choose Extra Large (XL). You can find more reference images for a dad below.
Q. When can I carry my baby in an inward-facing position?
It is difficult to tell the exact point of time, as it varies for each baby. But normally is 30-50 days. You may try out the inward-facing position, when the baby starts stretching the legs inside the carrier. Keeping an "M" shape for the baby's healthy hip joints development is more important than how quickly you proceed to the next step.
Q. At what point can I use the carrier for a newborn?
You can start using the carrier on the way back home after delivery. It would differ for each baby, but normally you can hold your baby in a newborn-holding position until 30 days of birth.
Q. Can I exchange it for another size?
Exchanges can be made within 14 days of receipt, only for items that have not yet been washed. Please fill out the form for returns on the Konny web page and place a new order.
Q. How long can I carry my baby in the carrier each time?
There is no recommended time for carrier use, as the pace of development and personality for each baby are different. You should frequently check how your baby's doing inside the carrier and adjust accordingly. Your baby may feel discomfort if you hold them for a long time in the same position. If so, try taking them out from the carrier for a moment. However, when using it in an outward-facing position for babies who can hold their heads up, it is recommended to use it for less than 30 minutes to protect baby's hip joints.
Q. Why does it keep leaning to one side?
If the back-panel is not placed in the middle of your back, or the shoulder sashes are not evenly spread from left to right, the carrier can be tilted to one side. Make sure the back-panel stays in the middle of your back and the shoulder sashes are evenly spread, and then try holding your baby. Try to keep a balance between left and right when covering your baby's hips and thighs with the sashes. It may seem difficult at first, but you get used to it as you try a couple more times.