Konny Baby Carrier Summer is cool, breathable, and pleasant to your skin, as it is made from a single-layer mesh. It's a perfect and must-have baby carrier for a hot and humid weather.

The Konny baby carrier perfectly reflects the lifestyle of young parents who have just started their time of pregnancy, childbirth, and childcare.
Light Weight

 

- As light as 160g, less than 1/4 of what other hip-seat baby carriers weigh
Compact Size

 

- Small and light enough to slip it in your purse
Stunning Design

 

- The utmost stylish way to hold your baby
Long Useful Life

 

- Can be used just like a hip-seat for all children up to a maximum weight of 20kg, from a newborn to a bigger child
Structural Comport

 

- Does not place all of the burden on your waist or shoulders
Let Your Child Sleep

 

- Has no plastic buckle or Velcro, letting your baby sleep tight
Guaranteed Quality - Acquired the KC (Korea Certification) mark for its high stability as a baby carrier
📦Giveaway

 

from Konny

 

- Every Konny baby carrier comes with the Outer Sash and the eco-pouch included.
[Important Notice]
Please read the PRODUCT DETAILS carefully before purchasing.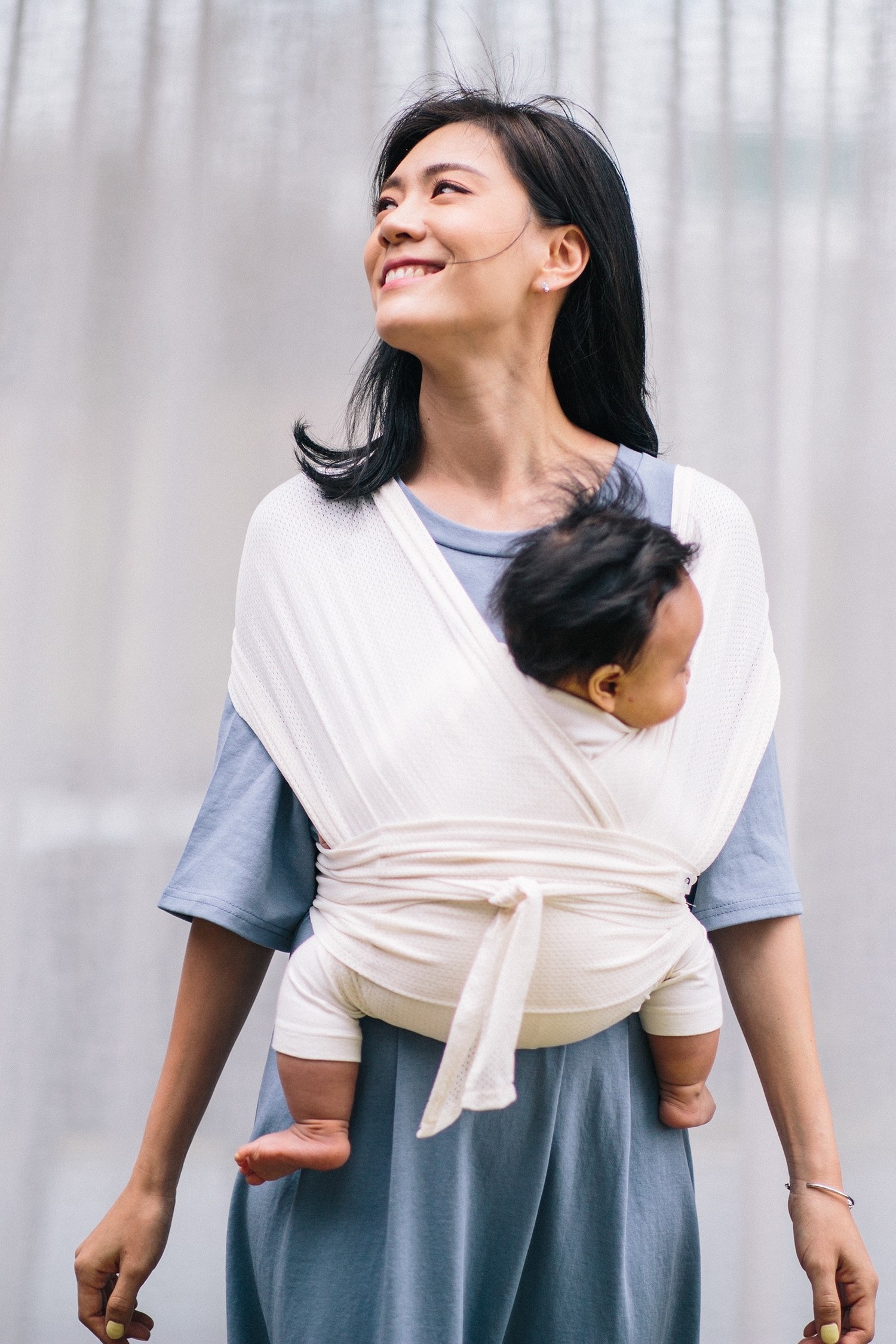 /

You'd already feel cool, simply
by looking at it
Konny Baby Carrier Summer
"Cream"

Scorching summer
It's a color that will make you feel refreshed
simply by looking at it.

It classically matches with every outfit
as it is a subdued cream,
not a blue-ish fluorescent cream
that could go out of style.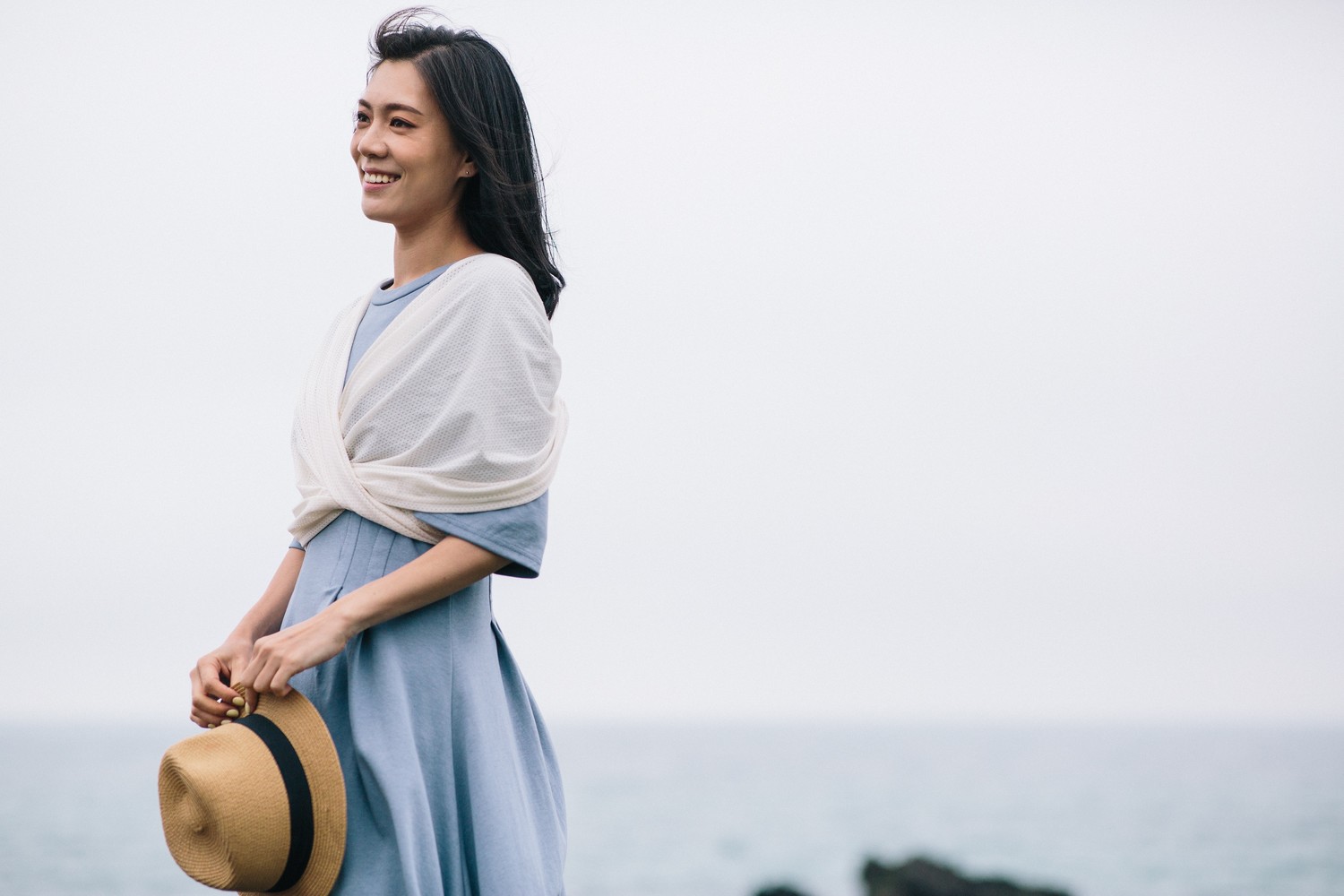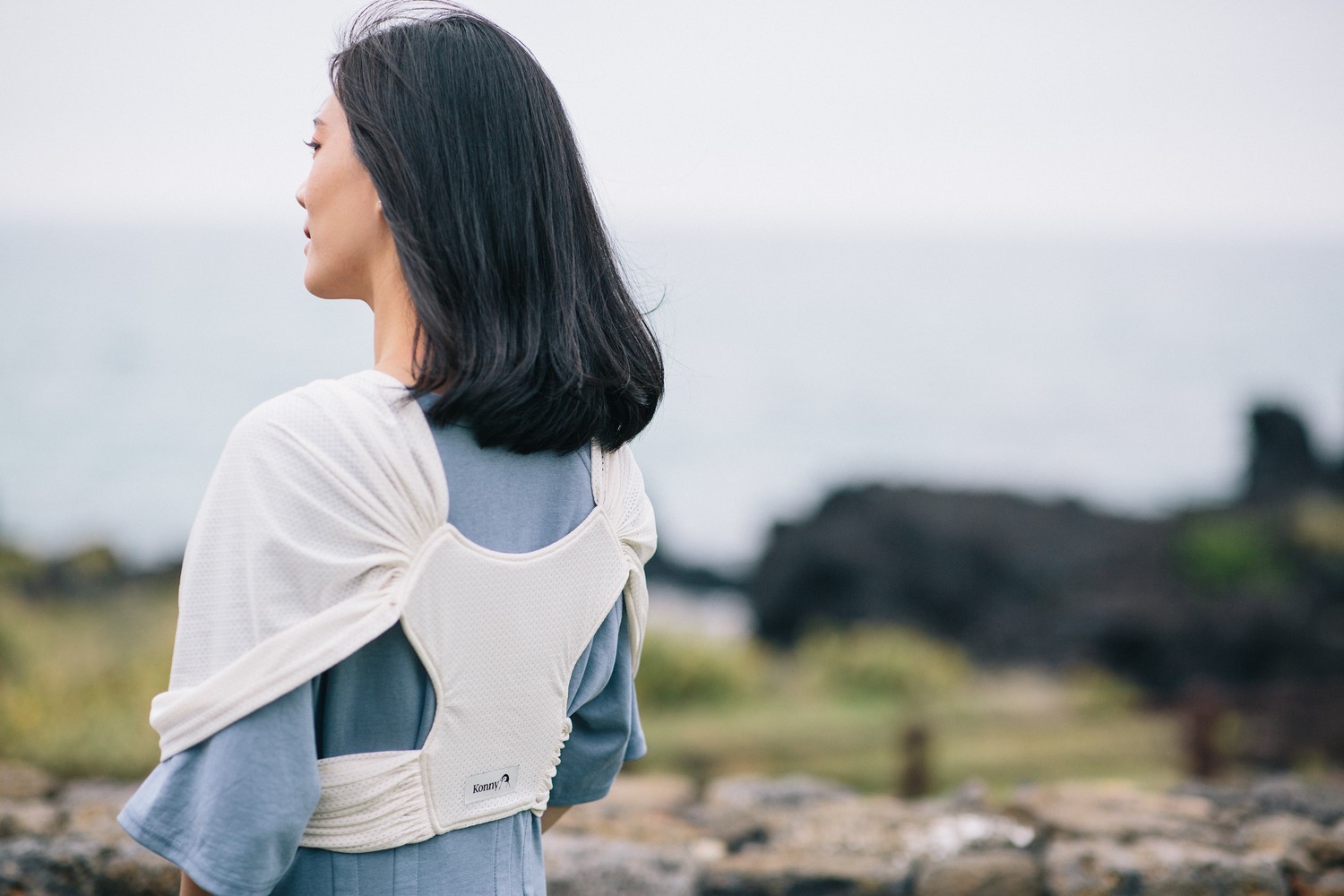 /

When you go out with your baby,
you most likely keep wearing the baby carrier
as if it is part of your outfit.

So, I thought it would be nice to choose the color
that looks pretty even when you're not carrying a baby.

The color that brightens up your face
even without any makeup.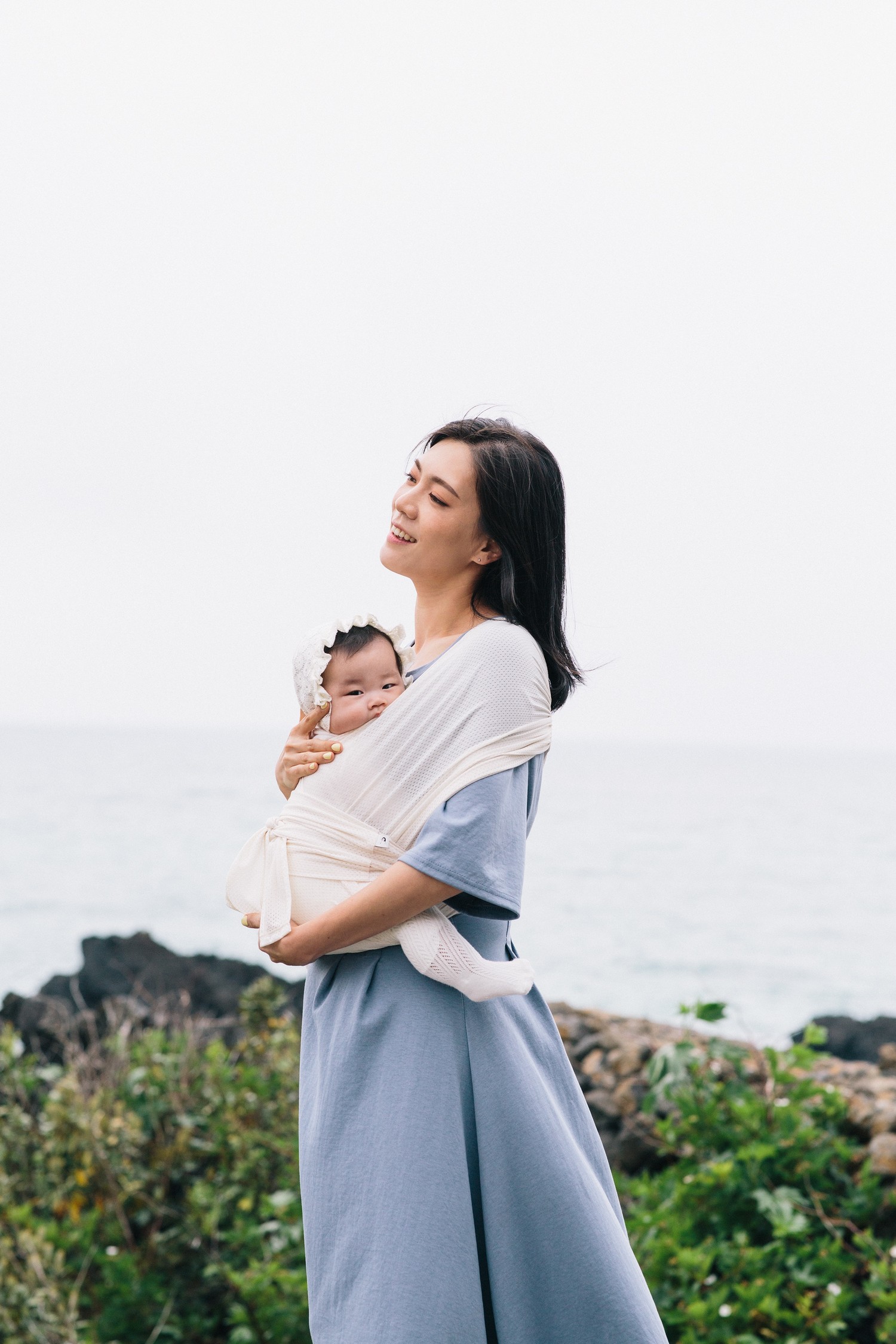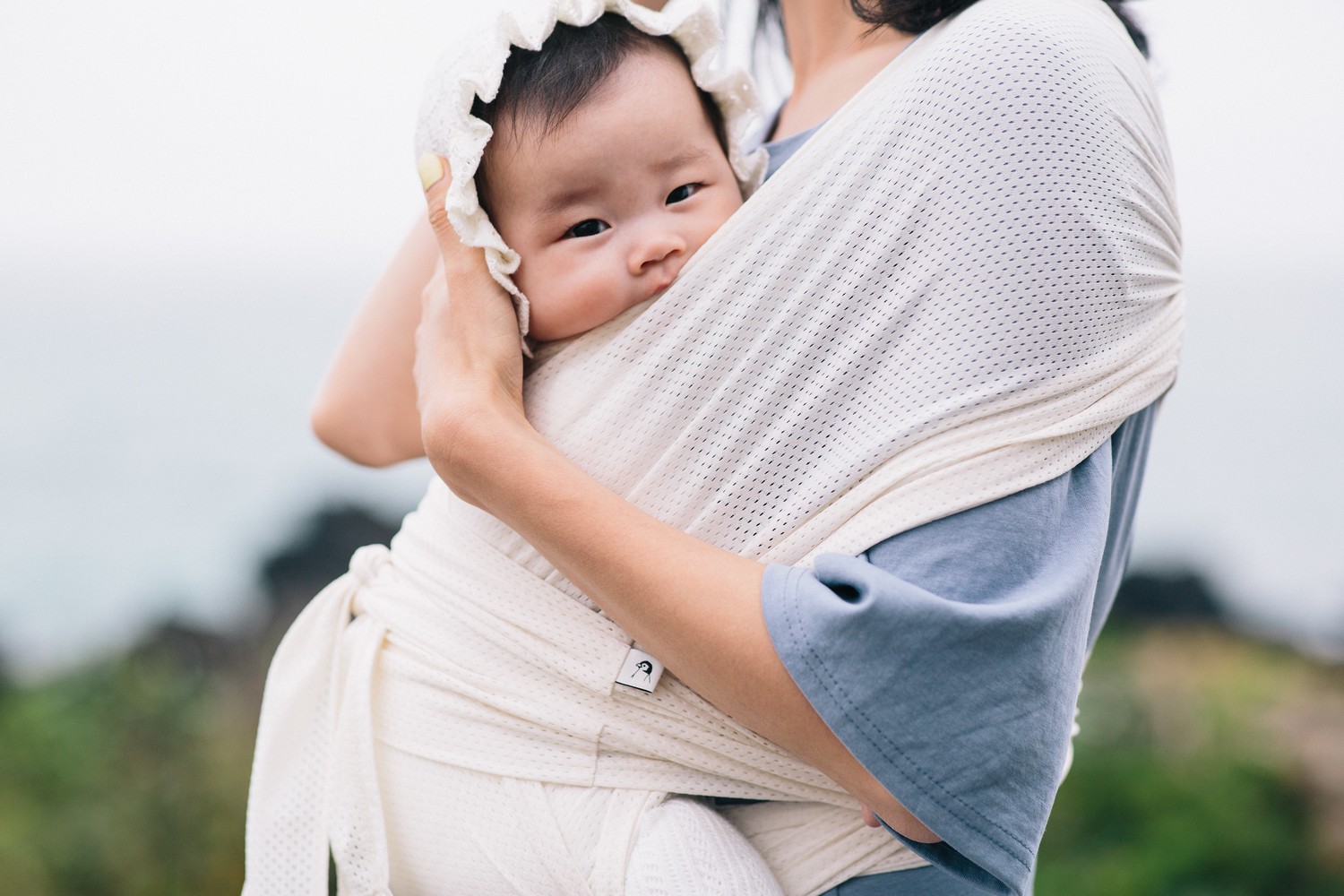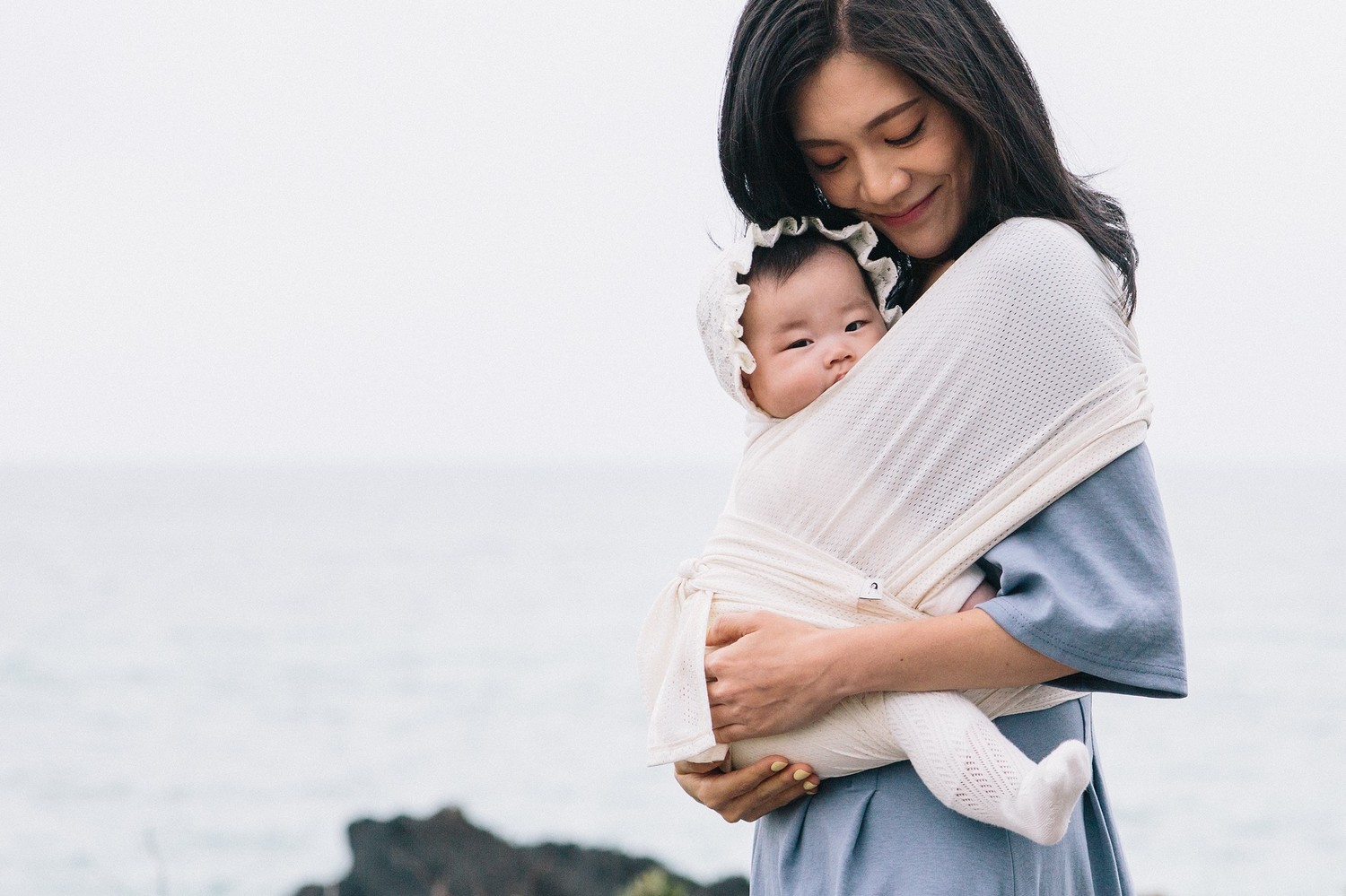 /

Some say, "the baby carrier completes your fashion."
But when the color of the baby carrier stands out
too much, it makes it more difficult
to wear an outfit in matching colors.

Whether it is feminine or casual,
you should be able to dress up
based on your daily mood.
Do not let the baby carrier get
in the way of your styling choices.

Cute and light baby carrier in Cream
will be your accessory
that completes your fashion.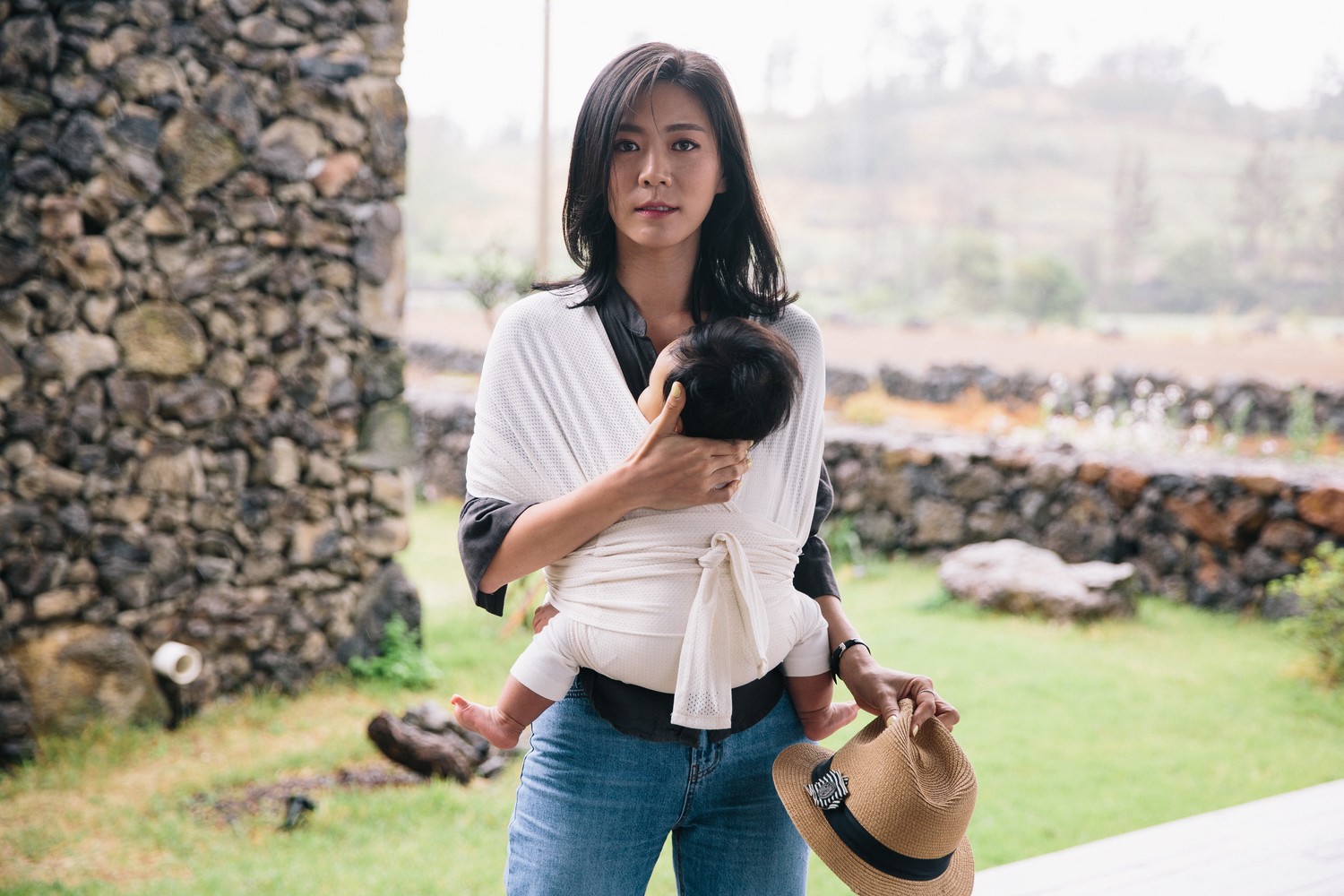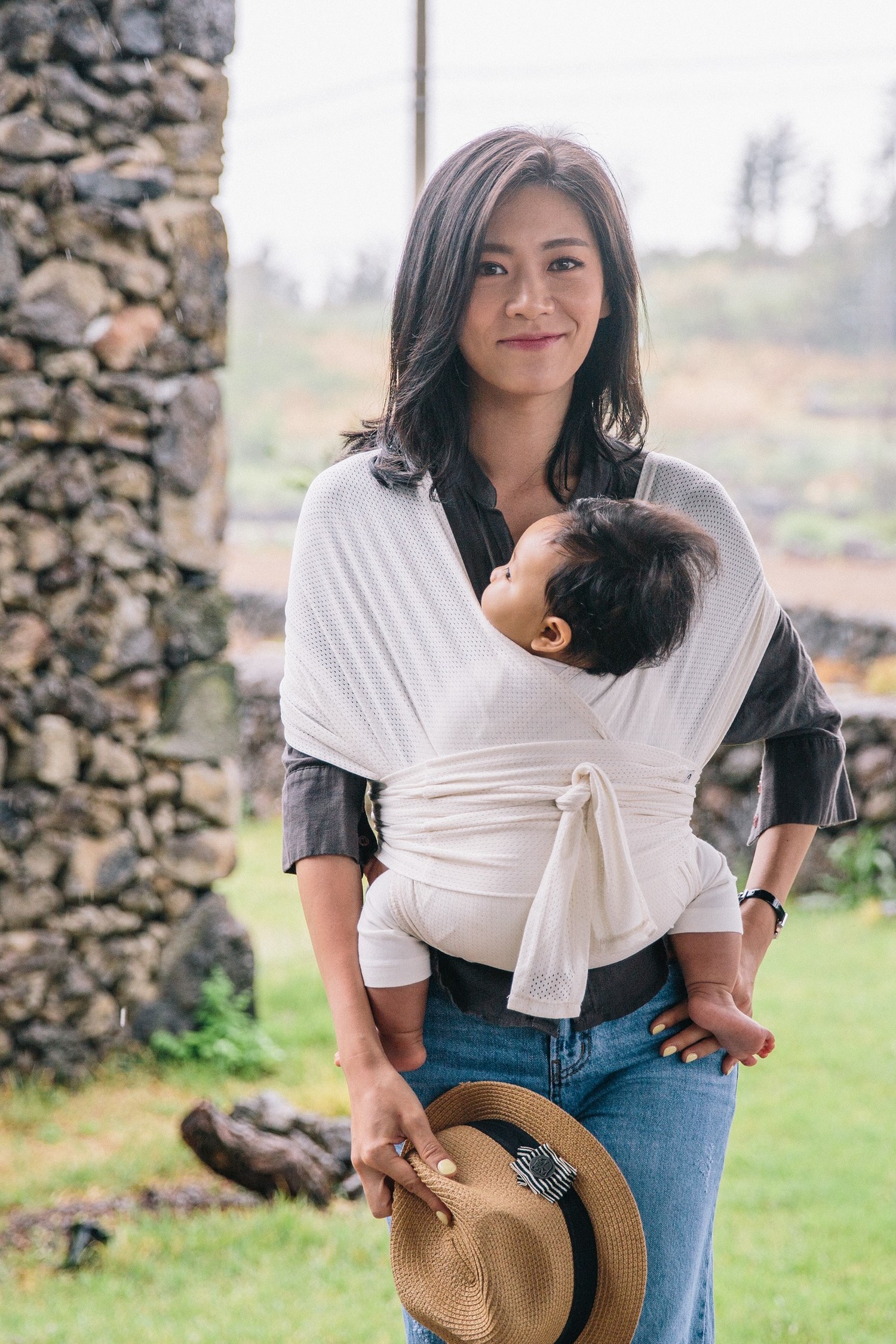 I hope every moment
you share with your baby this summer
becomes more pleasant.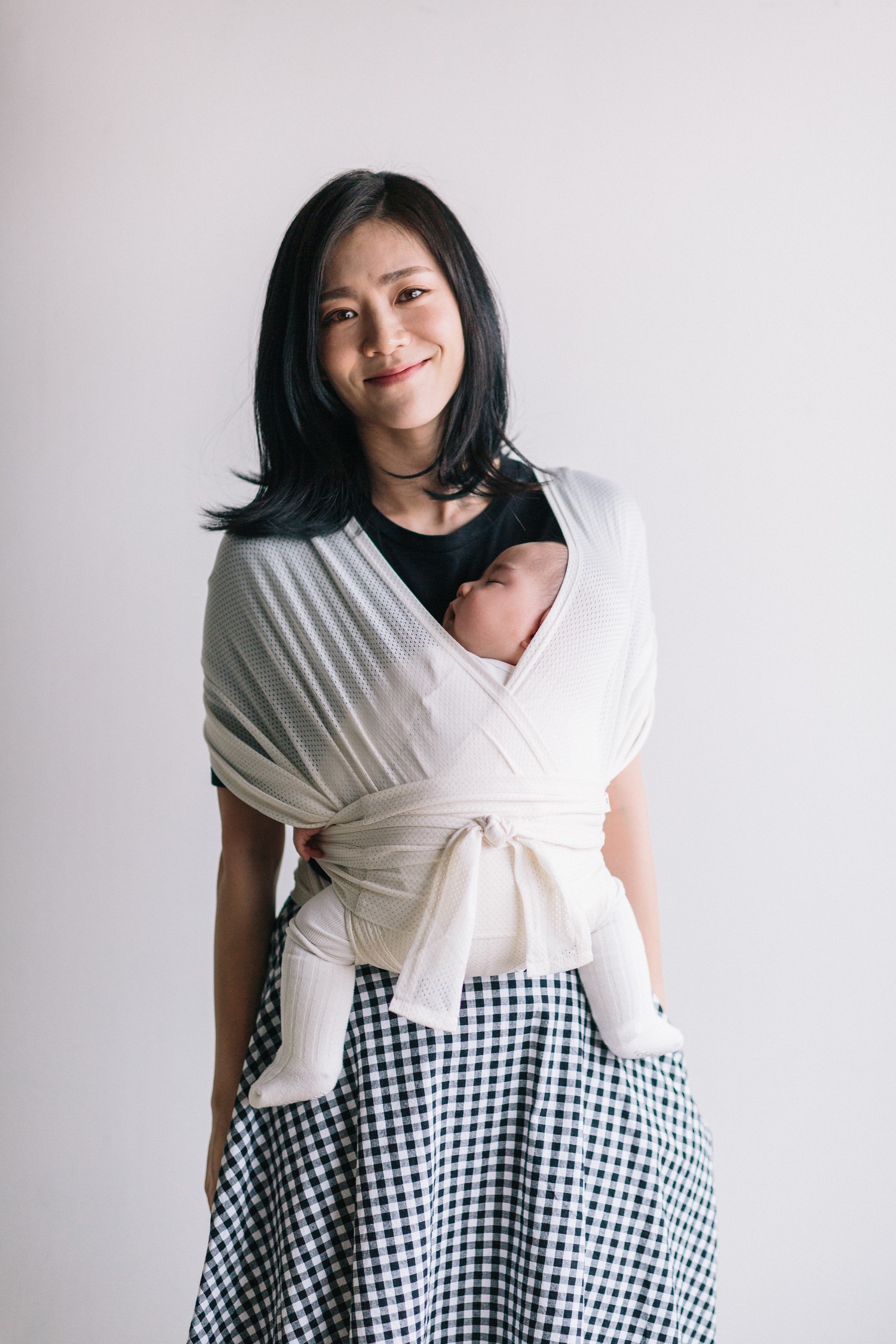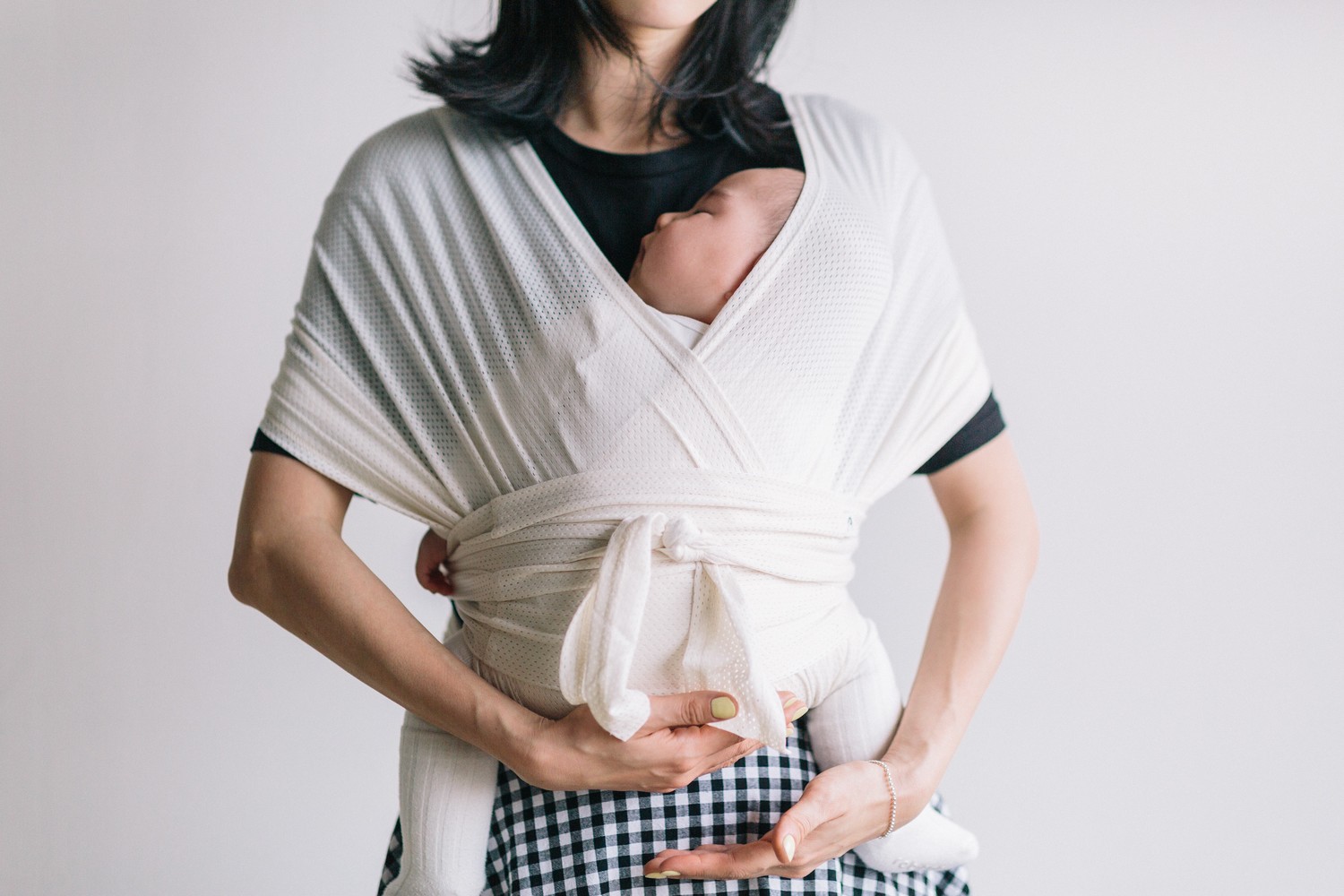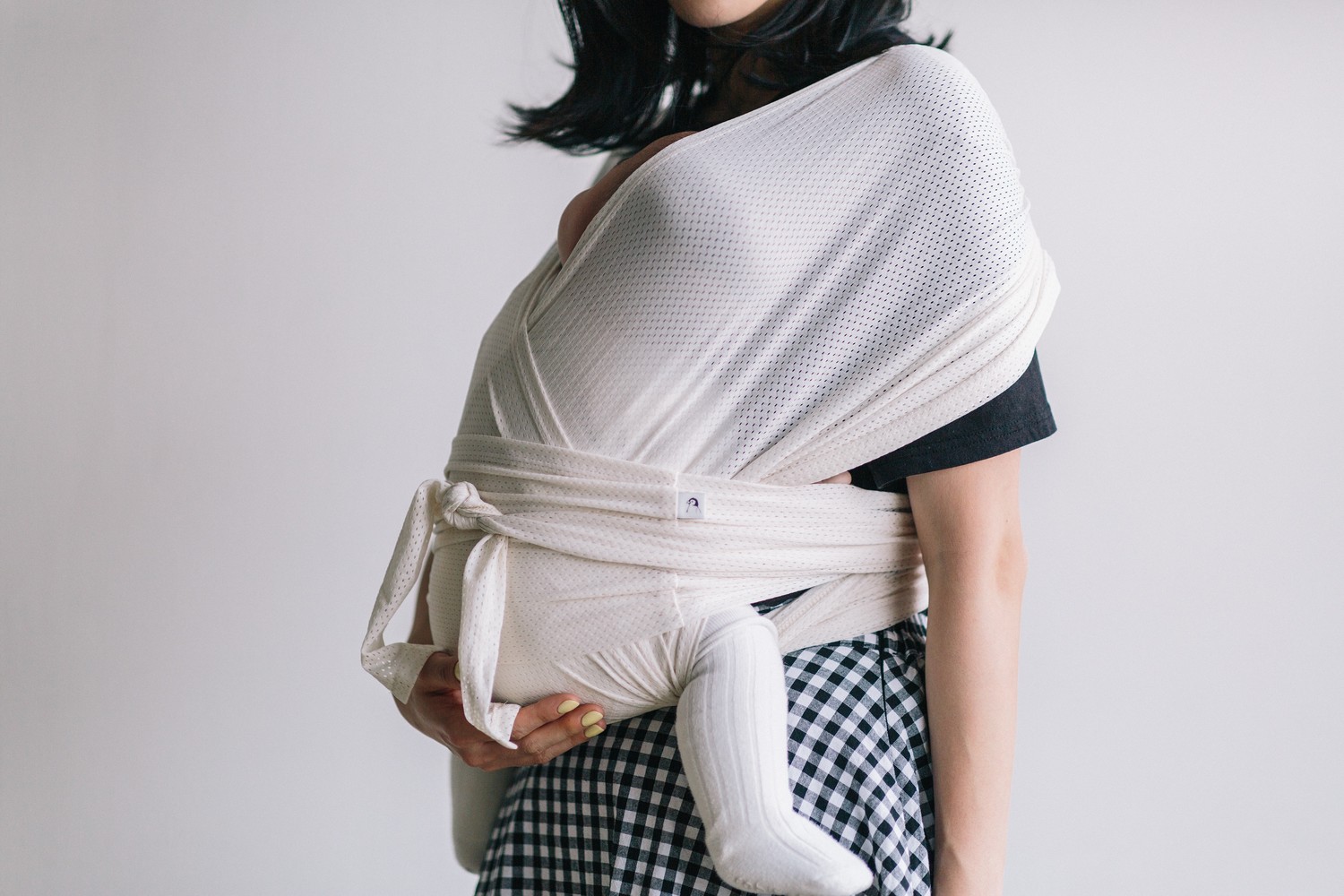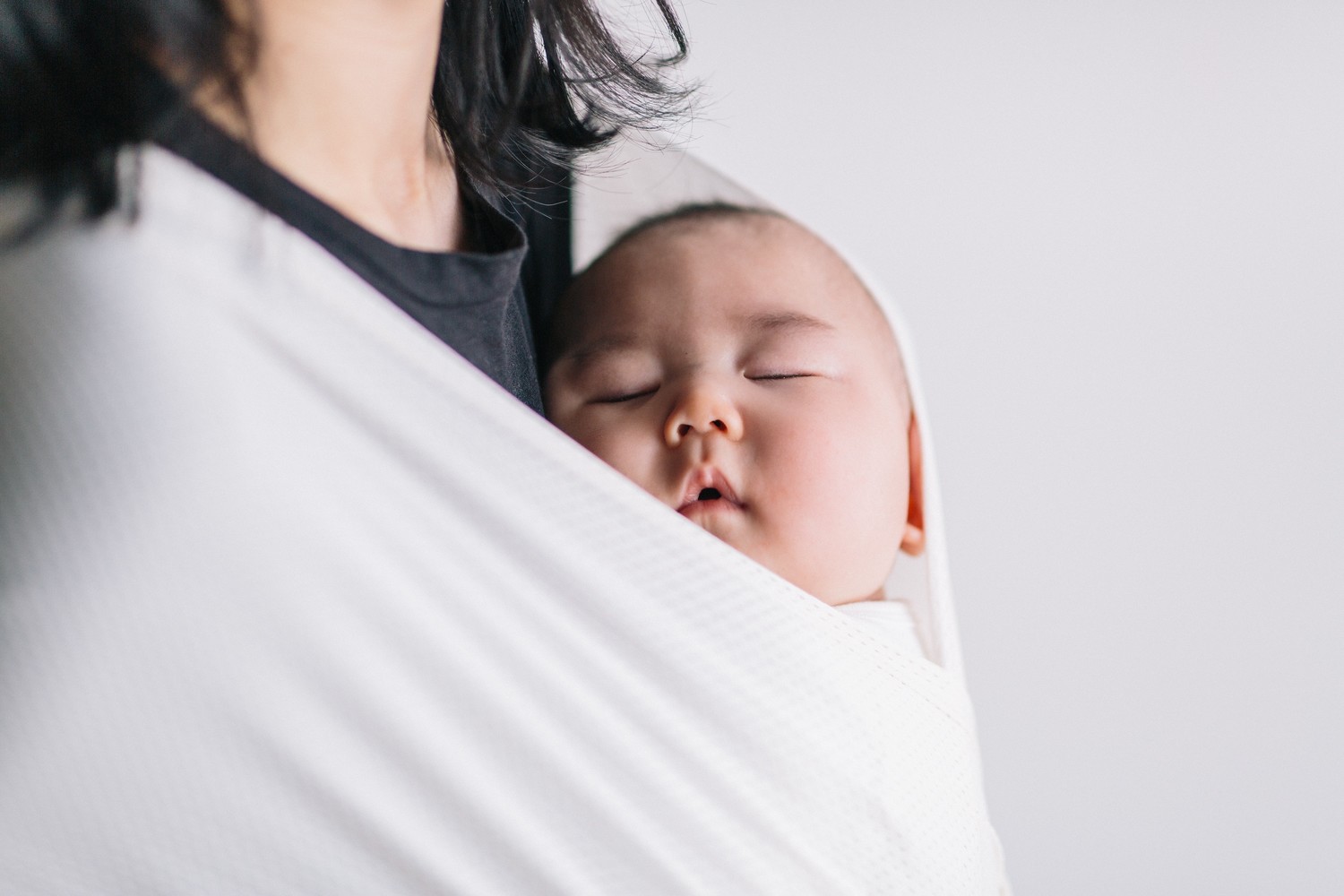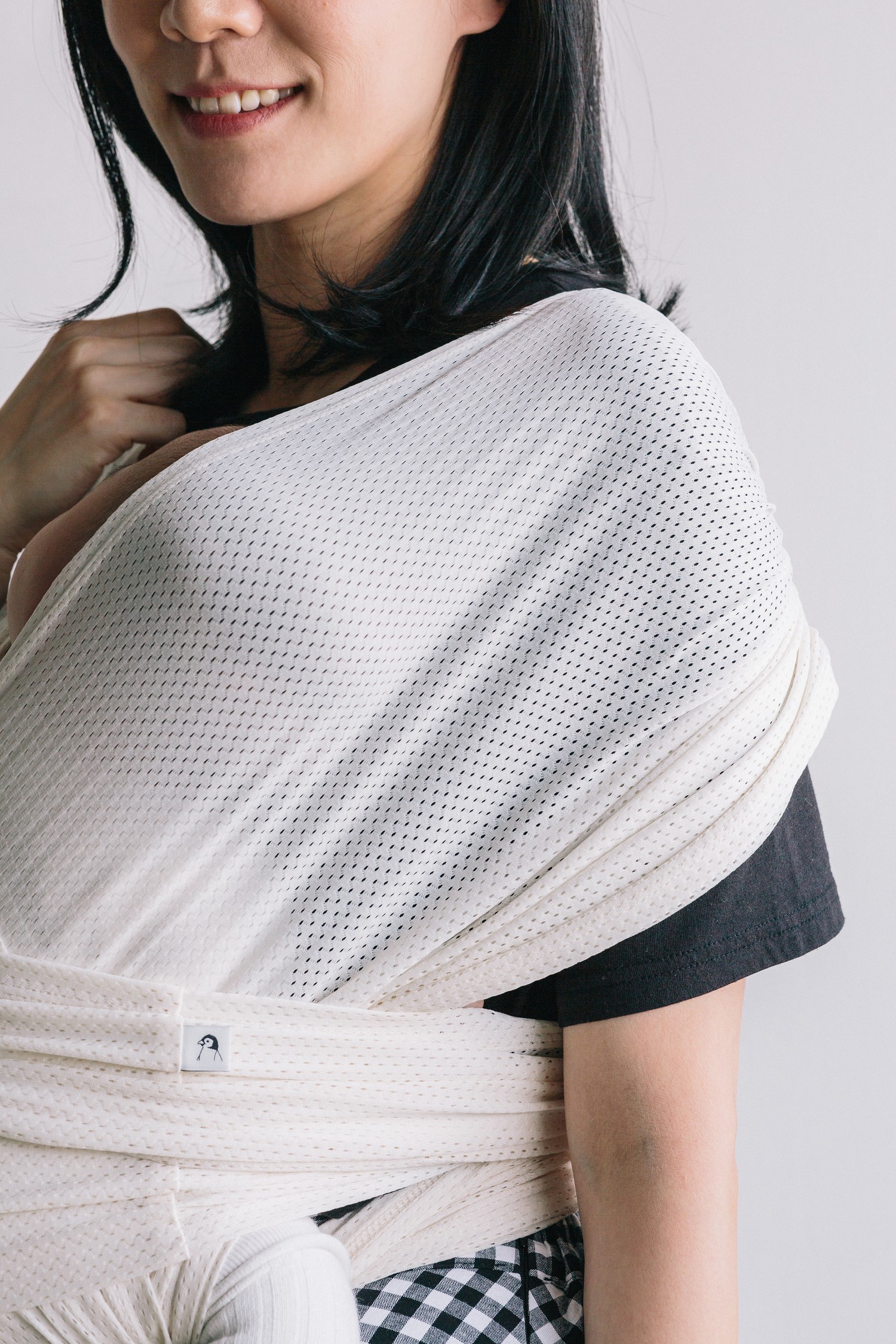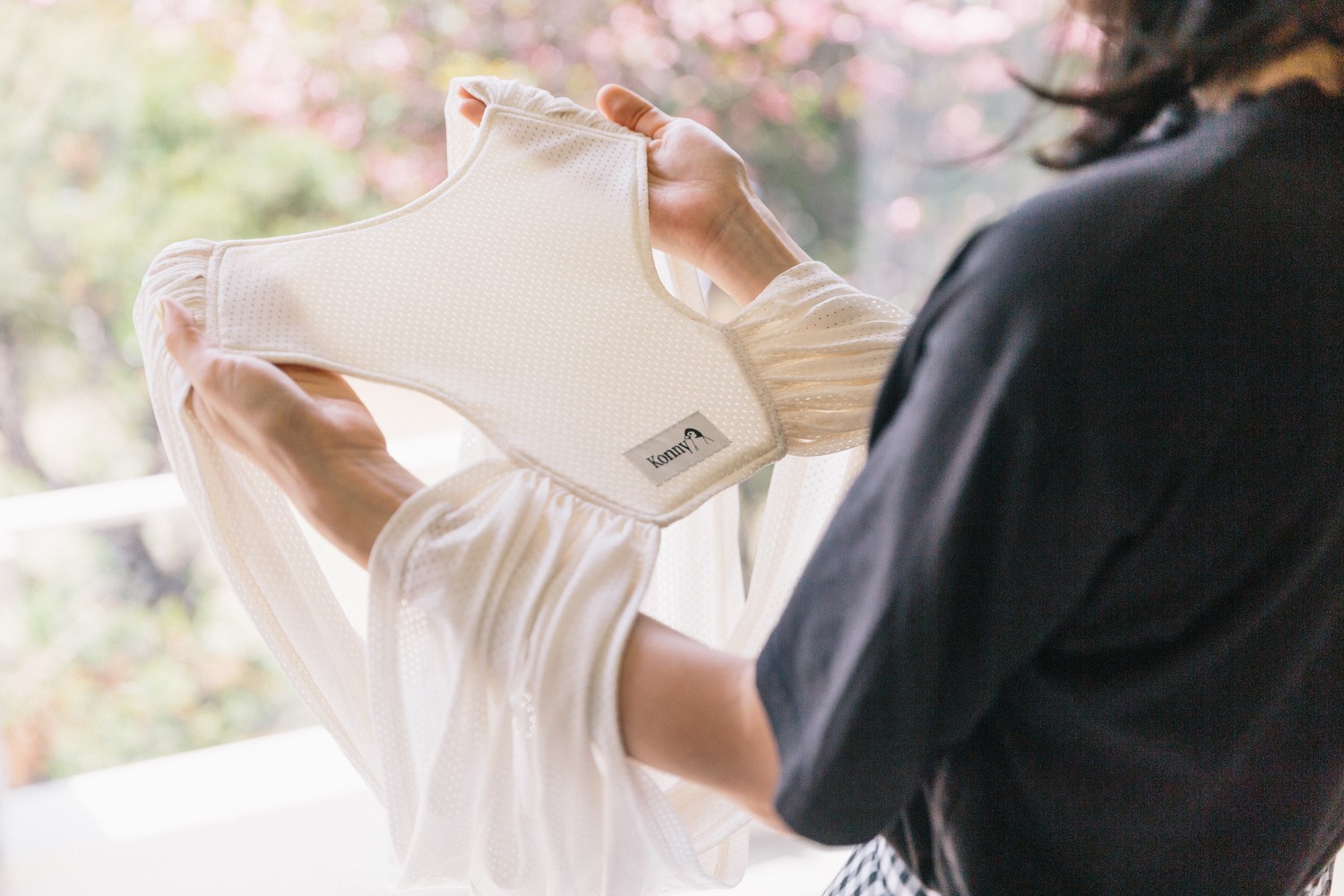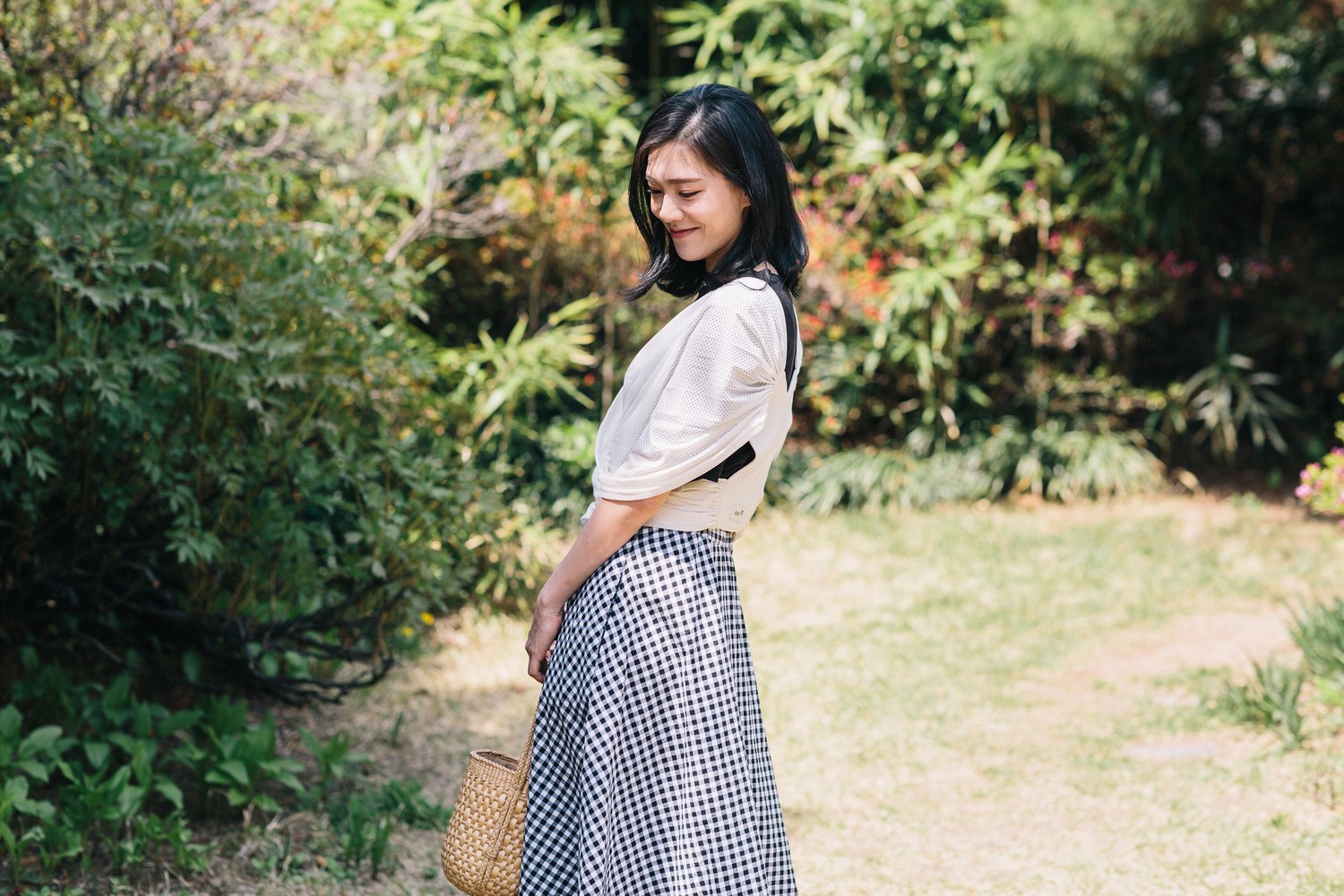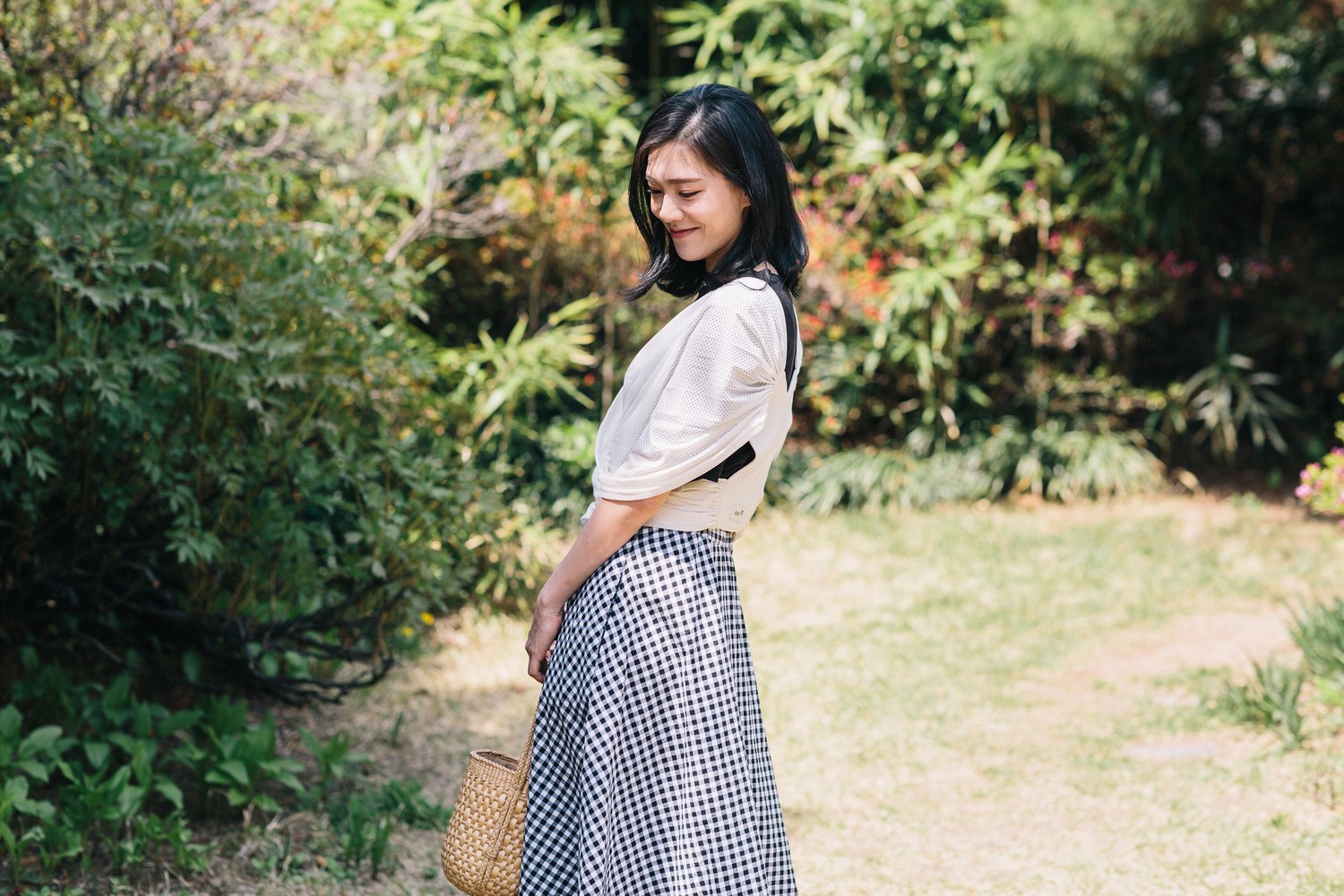 Shipping Methods
Our primary courier DHL offers the fastest and trustworthy services so far. It generally takes 2-4 business days for your order to be delivered. For customers in Singapore and Malaysia, we provide an Economy Shipping option, which is cheaper than DHL Express but takes 7-14 business days. Orders placed before 8AM(KST) are dispatched on the same day. Orders placed on Friday after 8AM(KST) will begin processing on the following Monday. Once your order is dispatched, a shipping confirmation email with a tracking number will be sent.
See the KST time - https://www.google.com/search?q=Korea+Standard+Time
---
Order Tracking
Once your order is dispatched, a shipping confirmation email with a tracking number will be sent. You can check the status of delivery using the given tracking number on the website of the delivery carrier below.
DHL Express - http://www.dhl.co.kr/en/express/tracking.html
Economy Delivery (SG) - https://www.aftership.com/couriers/eparcel-kr
Economy Delivery (MY) - https://www.ninjavan.co/en-my/tracking
---
National Holidays
Konny by Erin Inc. is based in Seoul, South Korea, and will be closed on the following dates:
15 Aug: Liberation Day
12 to 14 Sep: Chuseok
3 Oct: National Foundation Day
9 Oct: Hangeul Day
25 Dec: Christmas Day
---
Import Duties & Taxes
Orders shipped outside of Korea may be subject to import taxes, customs duties and fees levied by the destination country. Additional charges for customs clearance must be fulfilled by the recipient; Konny by Erin, Inc. has no control over these charges, nor can Konny by Erin predict what they may be.
Customs policies vary widely from country to country; you should contact your local customs office for more information. When customs clearance procedures are required, it can cause delays beyond our original delivery estimates. 
---
PO Box Address
Our primary courier DHL cannot deliver to P.O. boxes or APO/FPO addresses.
Terms and conditions
All refunds and exchanges must be requested within 30 days. There are no additional fees for a return. However, customers have the financial responsibility for returns coming back to us. The $6-$13 shipping rate you paid for your order will not be refunded since the delivery service is completed by DHL. For defective products, we will make a full refund.
Refunds will not be made in the following cases:
・Missing components (the baby carrier, outer sash, and eco-pouch)
・Worn, altered, or washed products
・Contaminated products
・Impurities like dusts found on the products
・Products in an unsellable condition
・NOTE! Returns that do not meet our requirements are accepted at the discretion of Konny By Erin Inc. and subject to a $10 return fee.
---
Special offer for an exchange order
If you'd like to exchange your order, please understand that delivery & postage fees are not refundable since the delivery is completed. However, for those who want to place an exchange order right away, we would happily offer the free shipping privilege for your next order. Please contact us by clicking the button on the right bottom side of this page.
NOTE! Customers have the financial responsibility for returns coming back to us.
---
How to initiate a return or exchange?
If you want to return your order, please follow the steps below. If you want exchange, you will need to return the product and place another order.
Step 1. Fill out the return form here. (click!)
Step 2. Prepare the box for shipping.
Step 3. Ship your package using a trackable, insured shipping method. Konny by Erin, Inc. cannot accept responsibility for packages we do not ship. Please keep the tracking details for your records. 
You will receive an email once your return has been processed. Please allow 5 business days from the time we receive your return for it to be processed.
---
To where do I send my return?
Please send your return to:
US and Canada
Address: 
7004 VAUGHN ROAD,
MONTGOMERY AL, USA
Postal Code: 36116
Name: Konny Returns
Tel: 334-730-5055
All other countries
Address: 
127 Jangmyeongsan-gil, 
Paju-si, Gyeonggi-do,
South Korea
Postal Code: 10864
Name: Konny Returns
Tel: 070-7864-0917 
---
Which courier should I use?
Customers have the financial responsibility for returns coming back to us. Here are the recommended courier services on each region:
US: Priority Mail 2-Day™ Small Flat Rate Box (USD 8, Domestic)
Hong Kong: e-Express Service (HKD 44, International)
Singapore: Small Packets (SGD 12, International)
Australia: Economy Air (AUD 15, International)
Other countries: Please choose the courier service that tracking is available.
---
When will I receive my refund?
The refund will be processed as soon as your return arrives at our logistics center and it gets inspected. Please allow up to 5 business days for the transaction to appear in your account. Generally refunds are shown as negative amounts on the statement.
Get your hubby's. Let your mom friends know. Add more colors to your look. Buy more, save more! 
10% OFF orders of $100+
I love love love it 💕
I have read so many reviews of this carrier and I was so tempted to get one for myself:) I have 2 kids and I finally decided to give it a try when I gave birth to my second baby. I bought both the summer collection in cream and also the original collection in beige. I love how simple and lightweight it is and also I like it that I can wash the whole carrier easily :) Thank you Konny💕
One of the BEST baby carrier / sling
I'm a mom of two (21 month toddler, and currently five months pregnant).
And ever since I was a mom, I've been trying out various baby carrier. Some from the major big brands. Don't get me wrong, the big brands they are good. But they are not the best. They have great support on the shoulder and good for my back. However, they tend to be bulky, and not breathable as their material is rather thick.
When I found out about Konny (from IG), I was so drawn to it. I travel a lot. Especially soon to be with two young kids under age of 2, any help would be great. I no longer want to pack a bulky baby carrier in my luggage. Konny is great when it is so lightweight and portable.
One thing that made me got Konny was the "ready to wear" feature at the back. The last thing I need is some complicated sling that my "mom's brain" can't perform.
Konny'S summer collection is great for my weather (Singapore and Malaysia). Highly recommended! Even my husband love it too!
The best carrier for newbie mom
Start using konny baby carrier after baby full moon. Before using konny, when go out have to bring stroller and big carrier and baby keep crying in the stroller. Luckily saw konny ads in social networks, although it's was quite pricing but it was totally worth it! My baby was love it! After few try, now can easily put baby in and out. Now going out with baby with konny was so easy, baby having a good sleep with konny and even miss out his milk time. The best part is I still can enjoy my meal with my free hand while carrying baby in front of me. Thanks konny for assisting newbie mom like me, really love it and highly recommended!
Konny Carrier
At first I was scared that my baby would be uncomfortable with carrier but when I received the Konny Carrier and brought it out, I can't believe it myself! It was so easy to put my baby to sleep and well, turns out that my baby is comfortable with the Konny Carrier. I did not only wear it out but also wear it at home if my baby wants to be carried all the way while I did the house chores. There were times where I wore it at home to put her to sleep and it just made my life easier especially when we are first time parents who are still getting used to the baby sleeping time. Thank you Konny ❤️
Comfortable and Worth It!!
This is my first time using Konny carrier and my 5th daughter sound asleep as soon as I put her in. And fits me well as recommended, handy and easy to go. Would recommend all mummies out there to try Konny baby carrier.
Worth it!
My little ones falls asleep in it as soon as i put her in. Size fits well in me as recommended. Handy and easy to go out with it.
Convenient carrier
Konny carrier is way much easier to use, material is soft, me and baby feels so much comfortable. I can bring it anywhere because it is easy to keep too. I would recommend all mommies out there to try Konny baby carrier, won't regret.
Great surprise gift for my dear wife and baby
I was looking around to find a baby carrier, something different from baby Bjorn and i found Konny. It look cool and comfortable from the ads.
Bought it when it is on discount and surprise my wife after she gave birth to my second one. She was surprised as she was about to get Konny as well and who knows I beat her to it.
2 months now and my baby is always comfortable and sound asleep whenever we carry her around in your mesh Konny in this summer weather. Was hoping to get a size for myself (L) so i can help carry when my daughter grows up.
Thanks Konny and I am now getting one for my sister for her new birth in December.
Love konny so much .
Love Konny so much,can easy to carry my baby go out and bring it to anywhere. At home konny can help me free my hand ,my baby sleep go well with konny.
My husband love this too,I bought the summer version for him.
Comfy and portable
Comfortable and portable. Easy to use. Amazing when in a rush. Lightweight, easy to bring it anywhere. The design suits any occasions. Baby loves it, I love it! Konny carrier summer is really great for hot outdoors and humid places. Its also fine in mildly cool rooms. The sash does give a better support so the full baby weight is not all on the shoulders. I have successfully tried short breastfeeding sessions on the go with baby in the carrier. Carrier dries up pretty quickly after washes too. Favourite carrier ever!