Wear it with your baby,
Konny Winter Cover

Going out with the baby in the winter 
seemed particularly hard for me. 
Thicker clothes, many things to pack…

And the baby carrier cover was a real headache.
Not to mention that the dangling cover was hideous, 
it wasn't easy to put on, take off, and store. 
I wouldn't say I liked the way I looked in it.


Konny Winter Cover is a wearable baby carrier cover developed in hopes of making your outdoor parenting lighter and warmer. I hope you enjoy a more beautiful and lighter winter with Konny.
Shipment date is the next business day following the order date. Please be advised that orders placed on Fridays or before national holidays may require a few additional days before shipping. Kindly note that Konny operates based on KST, UTC+9.

※National Holidays in 2020: 1/24, 1/27, 4/15, 4/30, 5/1, 5/5, 9/30, 10/1, 10/2, 10/9, 12/25
---
Shipping Methods
Our primary courier is DHL which offers fast and trustworthy shipping services. It generally takes two to four business days for your order to be delivered.
Standard shipping takes five to ten business days and it is available for the following countries;
Hong Kong, Singapore, Malaysia, Taiwan
---
Order Tracking
Once your order has shipped, you will receive a confirmation e-mail with a tracking number. You can check the delivery status by entering the provided tracking number on the delivery couriers' websites.
---
Import Duties & Taxes
Orders shipped outside of Korea may be subject to import taxes, customs duties and fees levied by the destination country. Additional charges for customs clearance must be fulfilled by the recipient; Konny by Erin, Inc. has no control over these charges, nor can Konny by Erin predict what they may be.
Customs policies vary widely from country to country; you should contact your local customs office for more information. When customs clearance procedures are required, it can cause delays beyond our original delivery estimates.
Terms and conditions
All refunds and exchanges must be requested within 30 days. There are no additional fees for a return. However, customers have the financial responsibility for returns coming back to us. The shipping fee you paid for your order will not be refunded since the delivery service has been completed by the courier. For defective products, we will make a full refund.
Refunds will not be made in the following cases:
・Missing components (the baby carrier, outer sash, and eco-pouch)
・Worn, altered, or washed products
・Contaminated products
・Impurities like dusts found on the products
・Products in an unsellable condition
・NOTE! Returns that do not meet our requirements may be accepted at the discretion of Konny by Erin, Inc. and subject to a $10 return fee.
---
Promotional order refunds
Promotional gifts must be returned with the qualifying items to be eligible for a full refund.
For example, if you make a purchase under the promotion for "spend $110 and receive a free $39 gift," you'd receive a refund of $71 when only returning the qualifying items excluding the promotional gift.
---
How to initiate a return or exchange?
If you want to return your order, please follow the steps below. If you want to exchange, you will need to return the original product and place a new order.
Step 1. Fill out the return form here. (click!)
Step 2. Prepare the box for shipping.
Step 3. Ship your package using a trackable, insured shipping method. Konny by Erin, Inc. cannot accept responsibility for packages we do not ship. Please keep the tracking details for your records. 
You will receive an e-mail once your return has been processed. Please allow 5 business days from the time we receive your return for it to be processed.
---
Where do I send my return?
Please send your return to:
US and Canada
Address: 
7004 VAUGHN ROAD,
MONTGOMERY AL, USA
Postal Code: 36116
Name: Konny
Tel: 334-730-5055
All other countries
Address: 
112, Saeneungan-gil, Jori-eup
Paju-si, Gyeonggi-do,
South Korea
Postal Code: 10935
Name: Konny
Tel: 070-8615-5900
---
Which courier should I use?
Customers have the financial responsibility for returns coming back to us. We strongly recommend using a traceable, insured shipping method in case of delay or loss. Please keep the tracking details for your records. 
---
When will I receive my refund?
The refund will be processed after your return passes inspection once arriving at our logistics center. Please allow up to five business days for the transaction to be reflected in your account. Refunds generally appear as credit amounts on the statement.
Weight (kg or lbs):
107 lbs
Great winter coat
This is the best investment I made for the winter. My baby loves going on walks and we both feel cozy and toasty wearing it during our walks on the park in Canada winter. The only way this could be better is if the sleeves were longer and had thumb wholes and also a detachable hoodie for the adult
Weight (kg or lbs):
42.5kg
One outerwear for the whole winter
Stylish design and very comfy for me and baby. Easy to put on. I even use it as seat cushion for high chair when dining outside.
Perfect
The winter cover was perfect for our outdoor outing. We went to an amusement park is So Cal on a cold, windy day. The cover not only kept my 5 week old comfy and warm, it help her sleep when we deviated from her schedule. I am so grateful for how warm it keep us and how much protection was offered from the elements.
I keep this cover on my car at all times!
Absolutely recommended
Loving this winter coat for two 😍
My husband was the first one to try this since we randomly decided to go to the beach in a cold weather.
It's very useful for us this winter season here in Hong Kong. It saves us time thinking what jacket should we wear, and it's very difficult to think of any that will help us keep our baby warm, too! But this winter coat is a must have, honestly!! Perfect for two!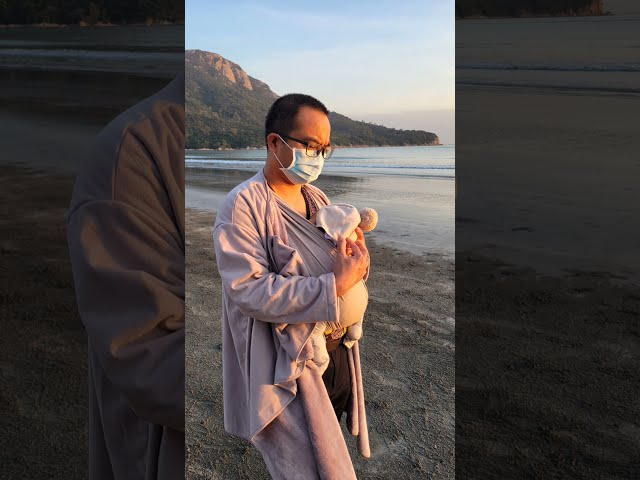 Great product
This is so warm and snuggle. We love using this w the baby when we have her in the carrier, but we also use this as a blanket in the car so we keep her safe, but also warm.
Soo comfy
I haven't had the change to wear this out just yet as it's just starting to get cooler out but of course I tried it on when It got delivered and my initial thought was wow I could live In this I'm a sucker for anything soft and cozy and this checks the boxes lol my daughter was sleeping when it came so I put one of my toddlers baby dolls in a carrier to see how it worked with a baby strapped to your chest and it's super easy and functional! The only thing I would suggest is making the little puff ball permanently on the hood ( and maybe adding one for mom lol) It's such a cute feature but having to take it on and off to wash is going to be a pain.
Fab winter coat!! Absolutely LOVE it!!!
Mommy baby and I absolutely loving this coat! I was a bit worried the coat is big on me as I am a tiny mom. Turns out that it looks just prefect on me! The cost keep both of us warm and my baby fall asleep in it very soon! I love the colour of the coat and it looks elegant and most importantly it's so so soft! I am very very happy with it! I would recommend to friends and family who with baby. I also bought the sling from Konny! And I am very happy with it as well! Konny never let me down!!! :)
Great except for 1 thing
Love it! Material is so soft and warm. Good quality. The Plus with sleeves would have been better for me!
The only issue I found (hence 4 stars instead of 5) is that when it is windy, the front flaps open, exposing baby's leg. Sometimes I don't realise it's open. Easily fixed by putting on a clip at the hem though, or just hold it down.
Winter Must-Have!
I'm so in love with the winter cover! I got the Basic sleeveless style and it works perfectly on chilly walks while carrying my baby in the Konny wrap. I wear the trench coat or another thicker jacket on top depending on how cold it is. It can also be used as a blanket on top of the stroller or a movement mat. Super fluffy and warm. Highly recommend!
Weight (kg or lbs):
110-115
The best investment!
This truly is the best add on to your carrier for colder months. It is so soft and luxe feeling .. being able to give baby an extra layer of warmth without bulking up clothing is KEY!! This will get a lot of use & is also comfy and stylish.